James A. McClelland Cruise Photo Album
Page One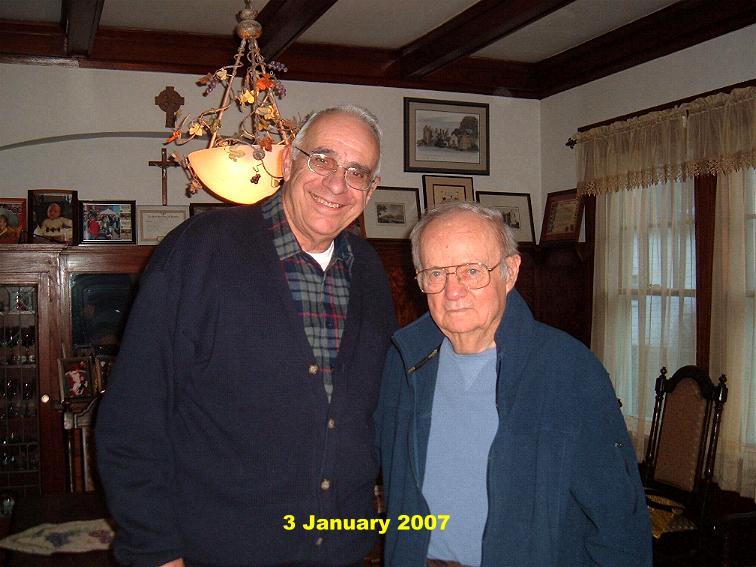 CA-75 meets CL-50
Dave Brouchoud meets with Jim McClelland for a visit and the telling of sea stories.
Dave presented Jim with a black and white 11 X 14 picture of the USS Helena CL-50
Donated by "Salty"!
---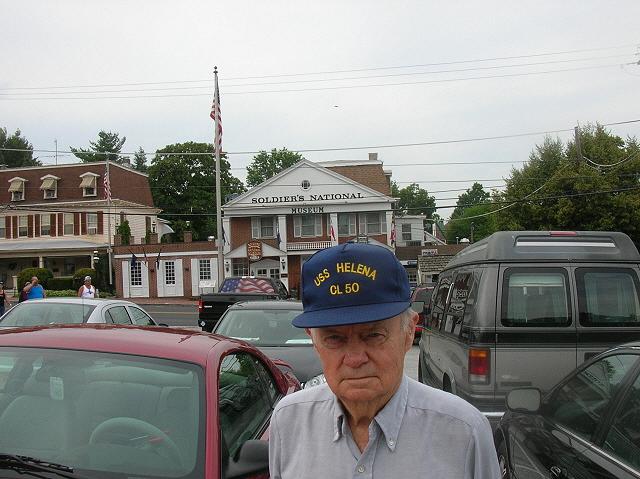 Jim McClelland visits Gettysburg, July 2006.
The following are pages where Jim's friends signed his photo book.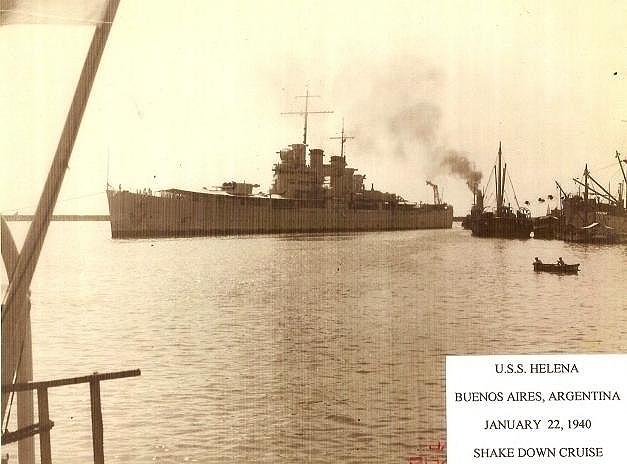 | | |
| --- | --- |
| | |
| | |
| --- | --- |
| | |
On 13 December 1939, off the mouth of the Rio de la Plata (or River Plate), Admiral Graf Spee encountered three British cruisers and fought the first significant naval battle of the Second World War. Damaged in this action, with more than sixty of her crew dead, she put into Montevideo, Uruguay to make repairs. When these proved impossible in the time allowed, and anticipating that vastly superior British forces were now awaiting her return to sea, she was taken out into the Plate's wide estuary and scuttled with explosives on 17 December. Admiral Graf Spee's shattered wreck has remained there ever since, partially visible in the shallow water. Recently (beginning in 2004) a group based in Uruguay has salvaged some of her weapons and fittings.

(Editor's comments. Photographs of the scuttled Graf Spee were taken on 2 February 1940 by Ensign Richard D. Sampson, USN, for an intelligence report prepared by USS Helena (CL-50) during her shakedown cruise to South America. To see all the photos taken by Ensign Sampson click HERE
To see a picture of the Admiral Graf Spee found on the internet, click HERE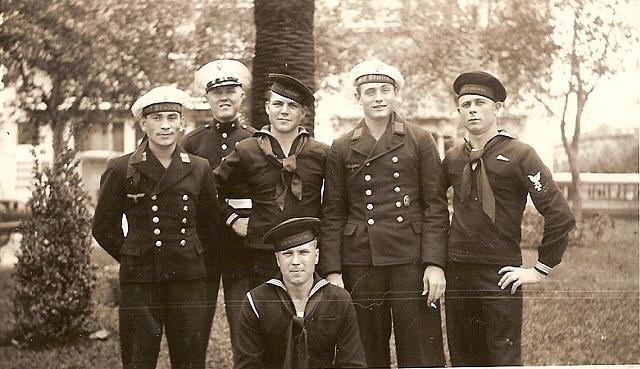 4 Americans from the USS Helena CL-50.
2 Germans from the German Battle ship Graf Spee.