James A. McClelland Cruise Photo Album
Page Two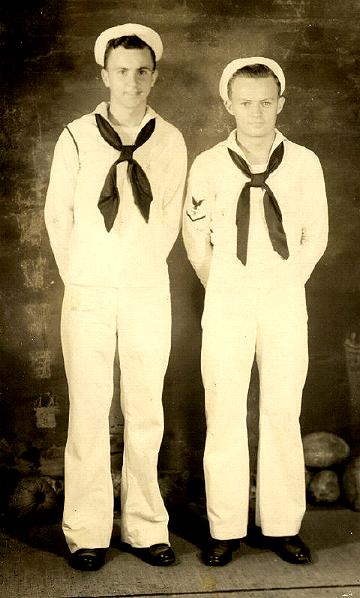 Charlie McClelland, left. Jim McClelland, right.
Two USS Helena CL 50 crew members.
Big Mac & Little Mac make their first liberty together in Honolulu, Hawaii on March 10, 1941.
This was on a postcard that never was mailed. Just the date was recorded on the back. Charlie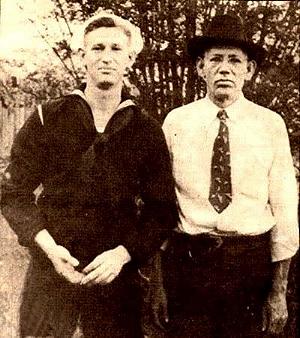 Marvin Mayo, FC3c, USS Helena CL 50, F-Division.
This picture taken when Mayo was still a seaman in 1941.
Marvin "Red" Mayo was killed on Sunday morning December 7, 1941
at Pearl Harbor from burns and gun shot wounds when the USS Helena was hit by a Japanese torpedo.and strafing.
Mayo and I were in the same division.
The person with Marvin may have been his dad.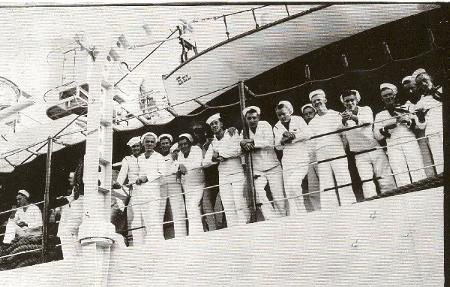 Photo taken in Jan. 1940 of the USS Helena CL 50 on Shake Down Cruise Buenos Aires, South America.
Jim McClelland aka "Little Mac", 7th from right, leaning on the rail. Next to Jim is George Yellak, holding onto the post.
9th from the right is Joe Donato, arms folded on rail and hat cocked on head.
Gus Ferrera is next to Joe. 13th from right is Adrian Fortenberry, one hand on rail with hat cocked.
All from the "F" Division.
Note, on the far right, two sailors in Dress Whites. Dress Whites were discontinued soon after.
---
Jim McClelland was badly burned in the attack on Pearl Harbor. 7 December 1941.
To read his story click HERE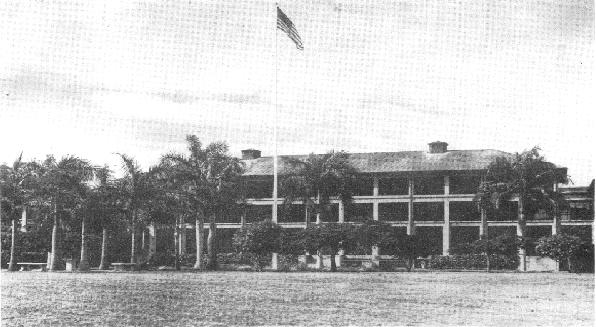 The US Naval Hospital at Pearl Harbor, summer of 1941, where the wounded from the USS Helena CL 50 were treated after the Japanese attack on December 7, 1941.
67 were wounded and 33 were killed, on the Helena, when hit by a torpedo.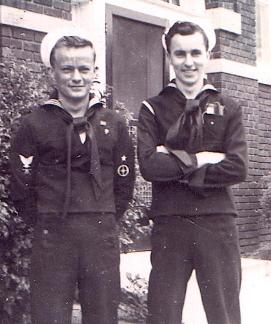 Two USS Helena CL 50 crew members.
On the left 3rd class FC James "Little Mac" McClelland
and S2c Charles "Big Mac" McClelland his brother.
Both in the F Division.
Picture taken in in the summer of 1942.
Both were wounded at Pearl Harbor on December 7, 1941.
Big Mac returned to Helena until it was sunk.
Little Mac was assigned to shore duty in San Diego.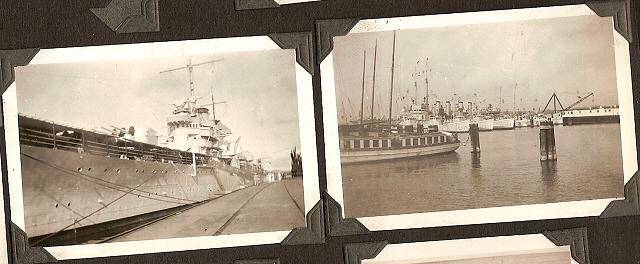 (The well built guy on the beach next to Jim McClelland is "Eugene (Dash) Fuzi", dads best friend on the Helena.
A New York State Golden Gloves champ and killed at Pearl Harbor.
On Dec. 7, 1941 my dad gave up his jeep to go to the base hospital to Dash.
Dad found out later their jeep was straffed on the way and Eugene Fuzi did not make it through the night.
My dad watched them from his hospital bed, Doctors working on Dash & saw them pull the sheet over his head.)
- Renee' (Jim's Daughter)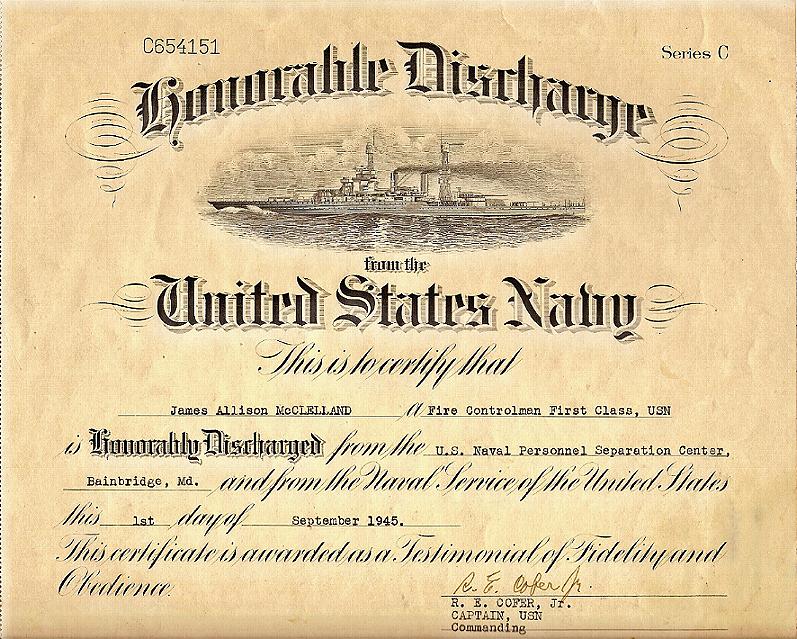 Front of Discharge Papers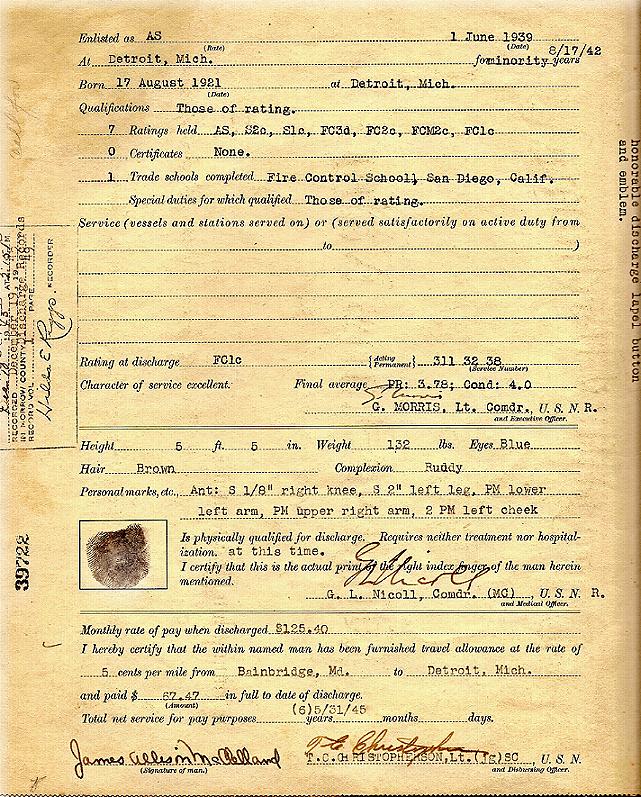 Back of Discharge Papers