Tropical
Page 1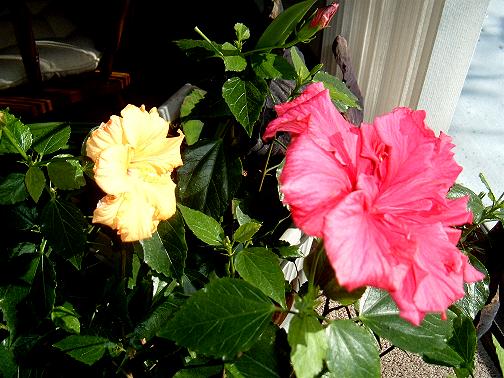 Picture taken on 5 February 2007. Tropical Hibiscus--two different flowers grafted on the same stem.
---
Two pictures above taken on 30 January 2007. Tropical Hibiscus. The red plant is Hawaiian Ti. Cordyline"Ruby".
---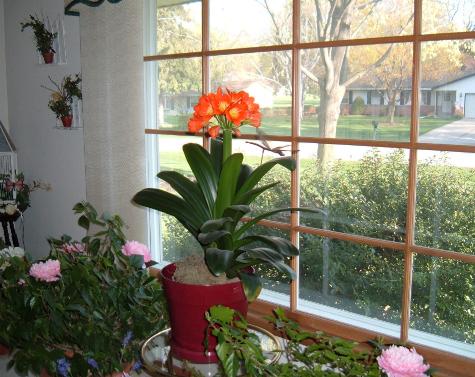 Picture taken on 24 April 2006

View our Clivia data. Click on the picture above.
---

Our healthy Banana Tree.
Ready for another winter in the basement.
13 October 2005



Our Red Hibicus a day after we brought it in for the winter.
On 30 September 2005.
| | | |
| --- | --- | --- |
| Apricot Hibiscus | Poinsettia Winter Rose | Red Hibiscus |
| | | |
| --- | --- | --- |
| Mandevilla | Peruvian Daffodil | Yellow Brugmansia |