Clivia (kly-via)
Clivia is a South African plant named for Lady Clive, Duchess of Northumberland and granddaughter of Baron Robert Clive,
who founded the British Empire in India in the eighteenth century.
Information copied from "Crockett's Indoor Garden" book.

Copyright © 1978 by Flower Talks, Inc.
---
The following information describes our "Clivia".
The flower measures 9" across by 8" high
The overall plant size is 24"tall by 30" wide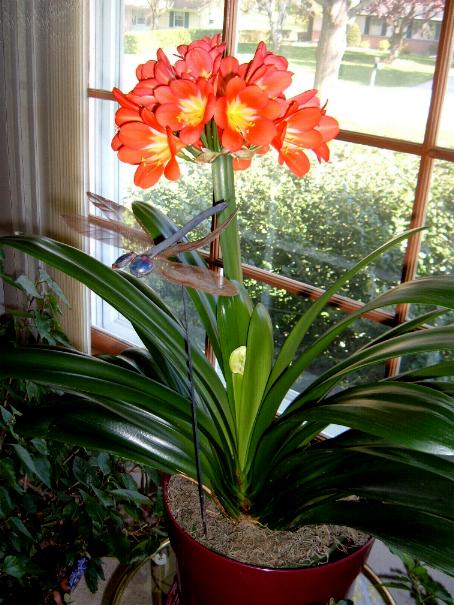 7 May 2006.
| | |
| --- | --- |
| 24 April 2006. | 24 April 2006. |