Summer Gardens open late June 2014.

Hail Damage
Page 2 of 3 pages

The following pictures were taken on 2 August 2014. Early morning, prior to to sun rise.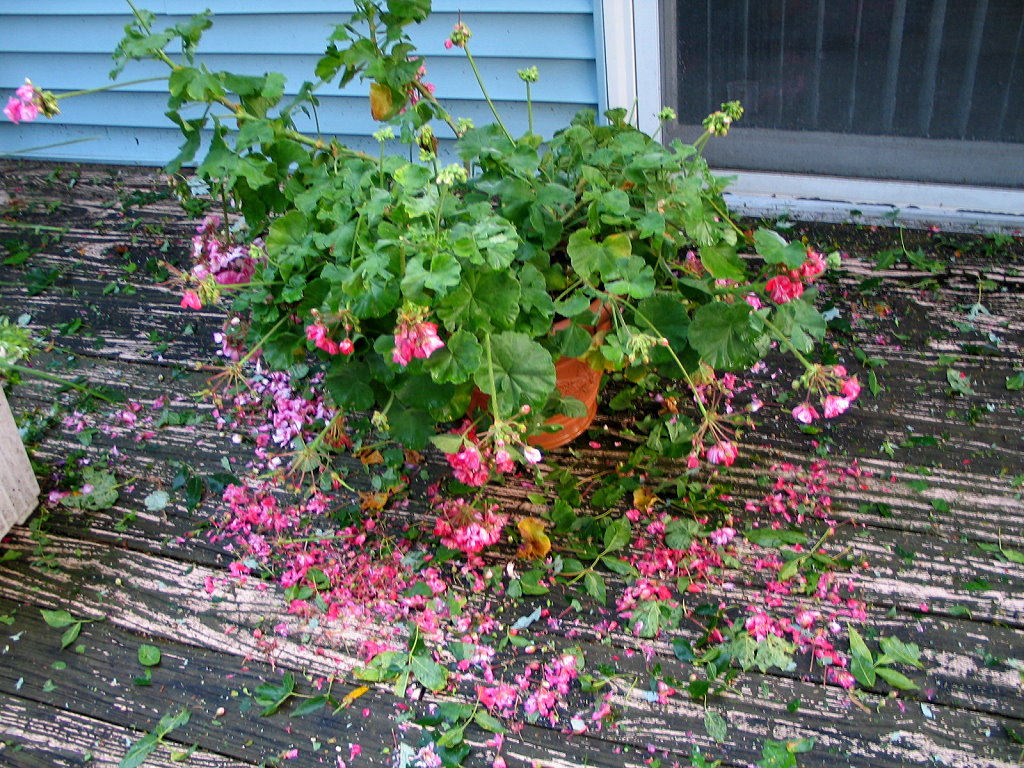 Our beautiful geranium--pounded!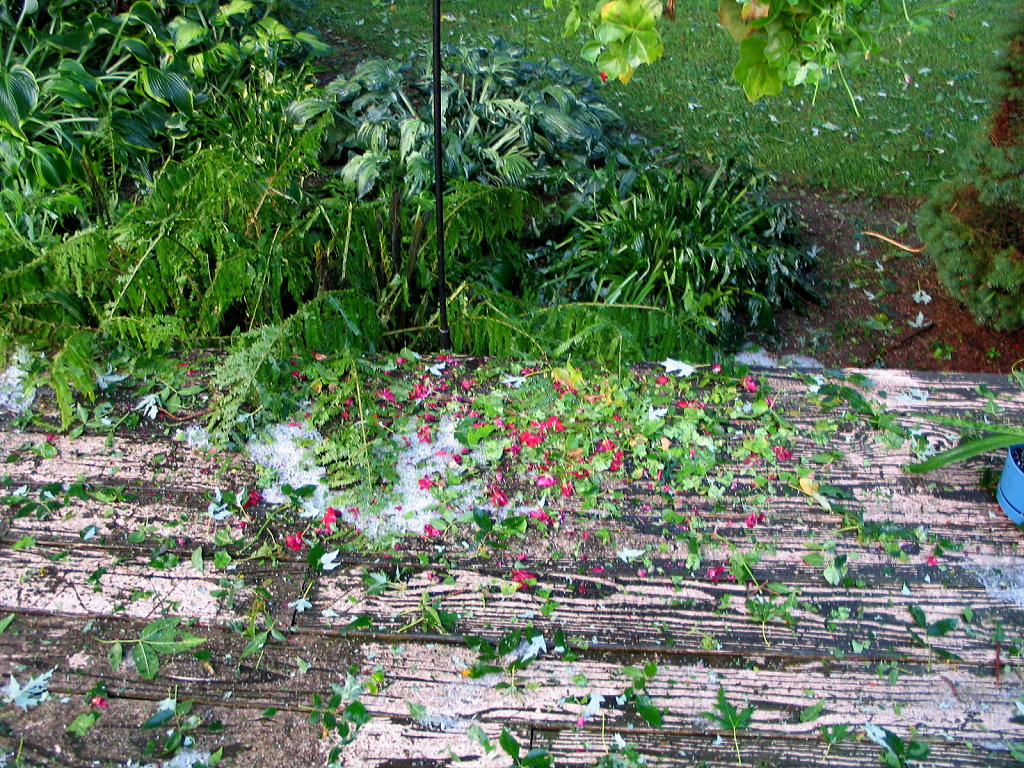 Ferns crushed. Hostas full of holes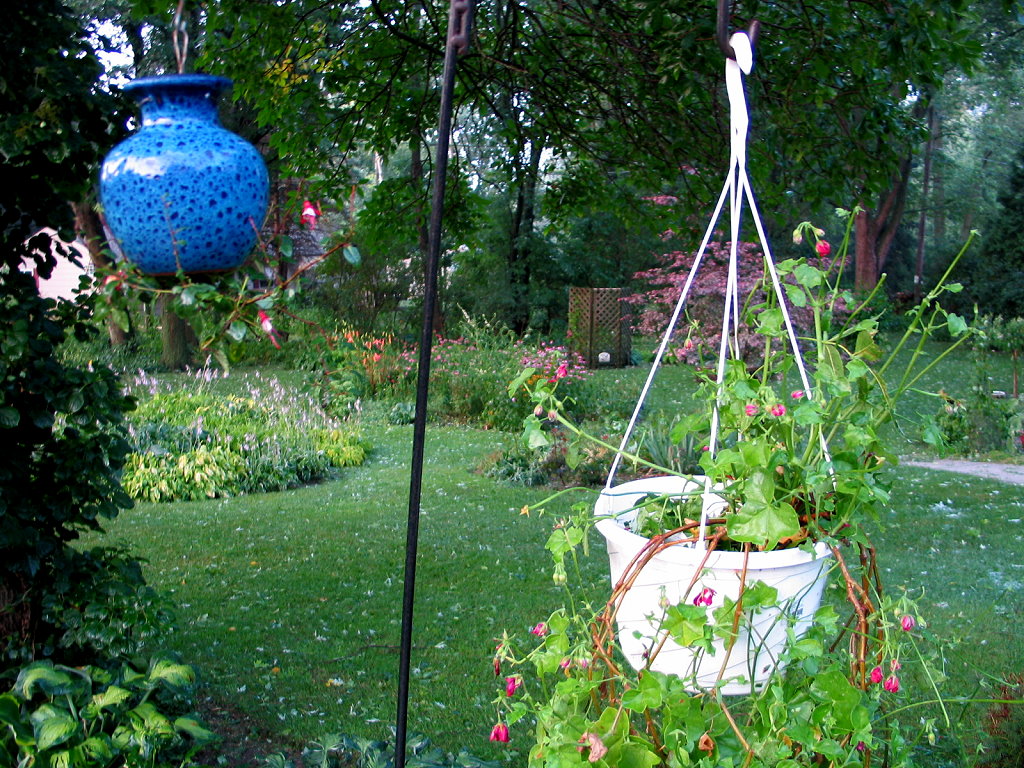 Hanging flower pots in ruin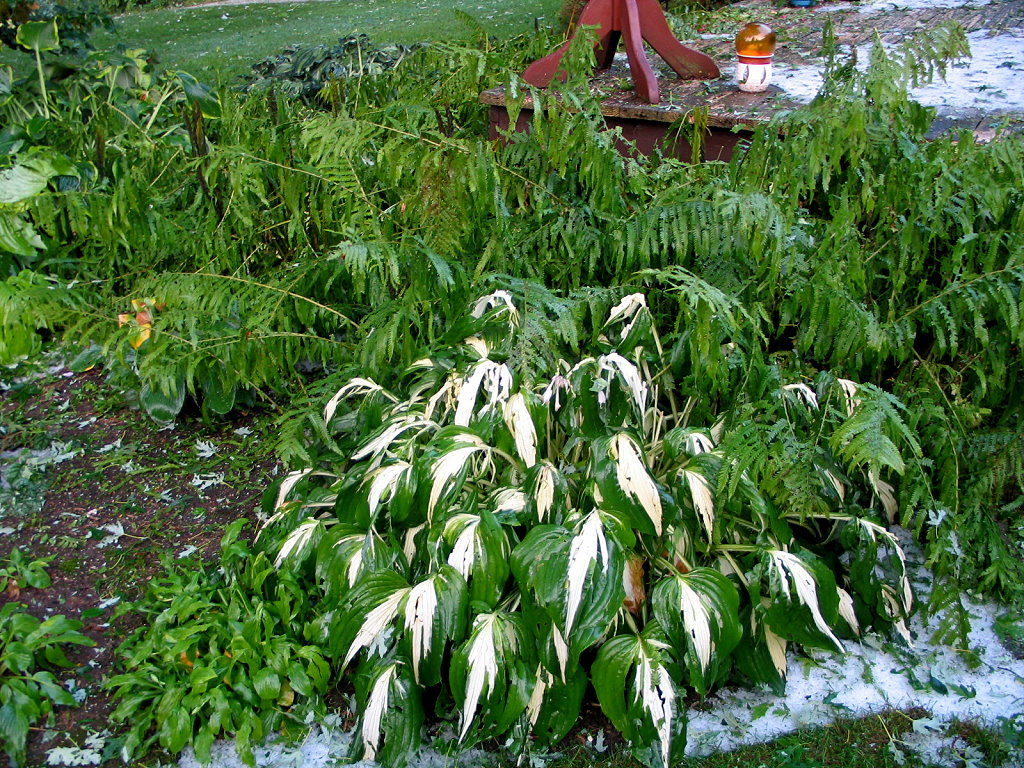 Another view of our Ferns. Done for the year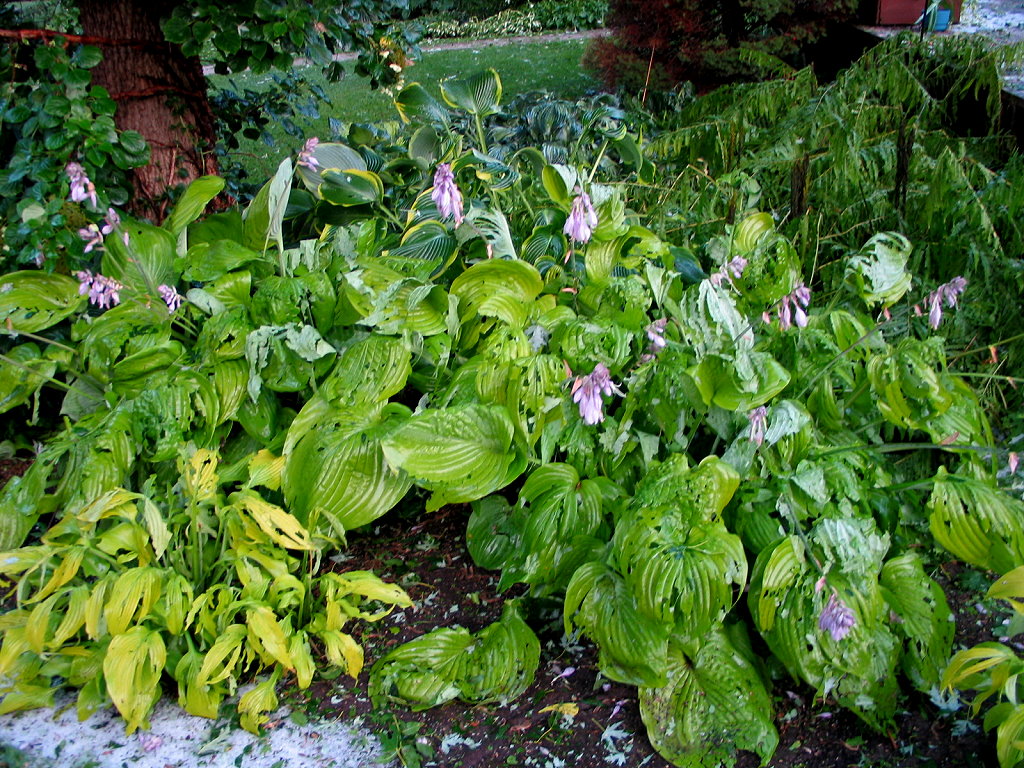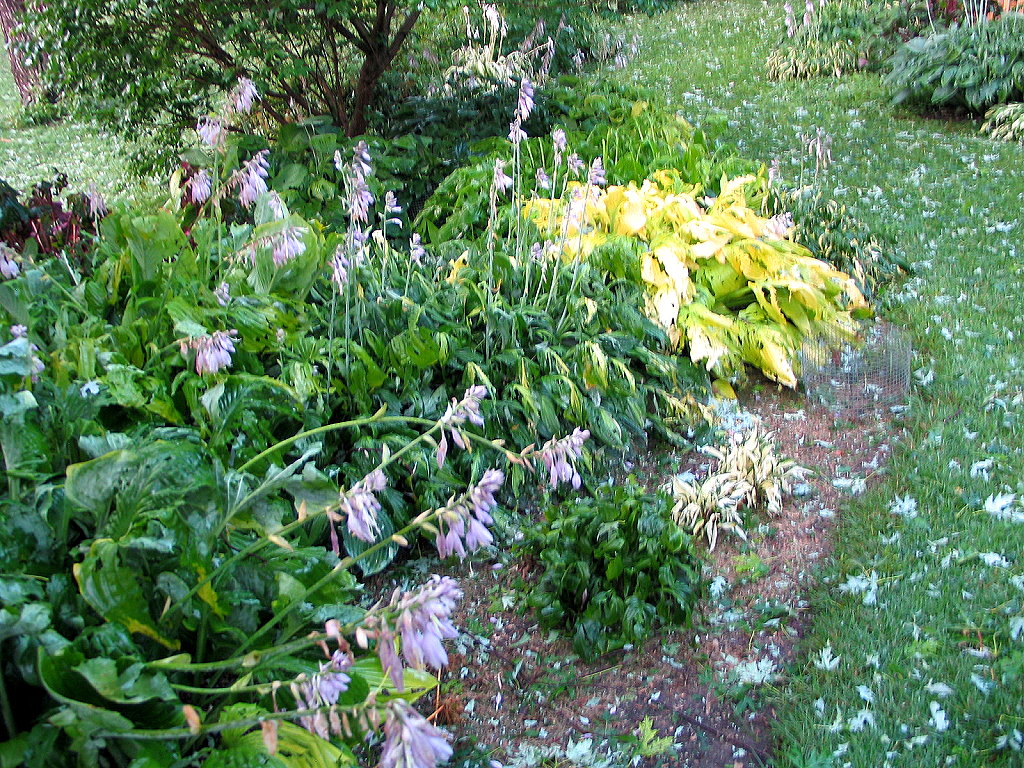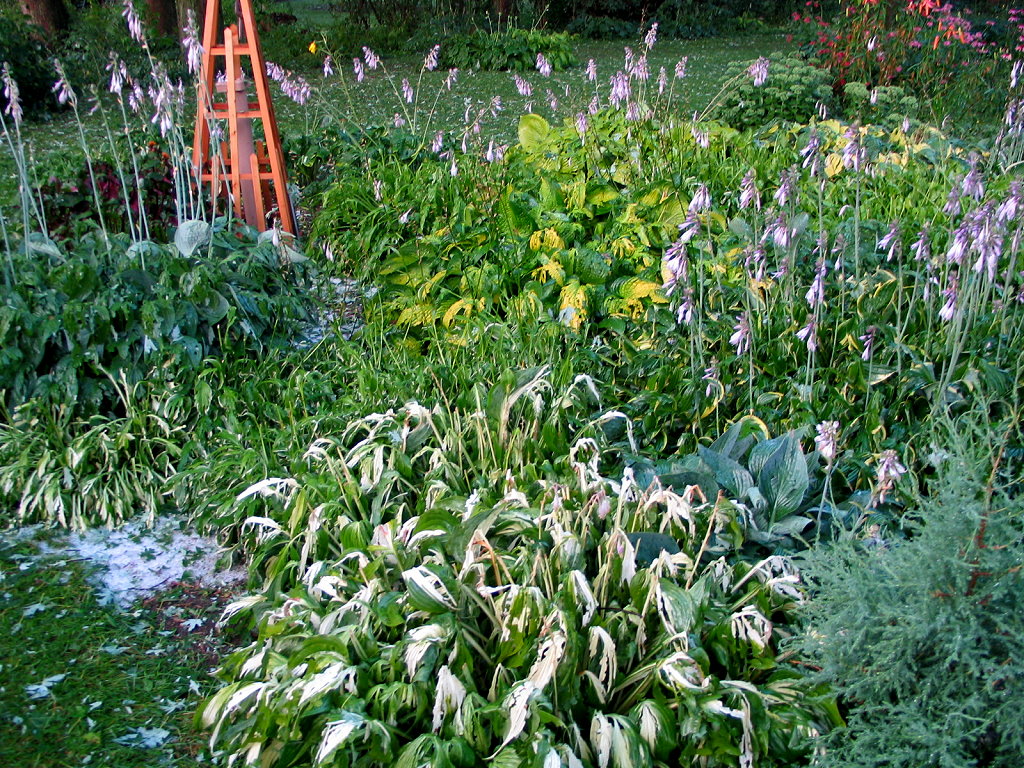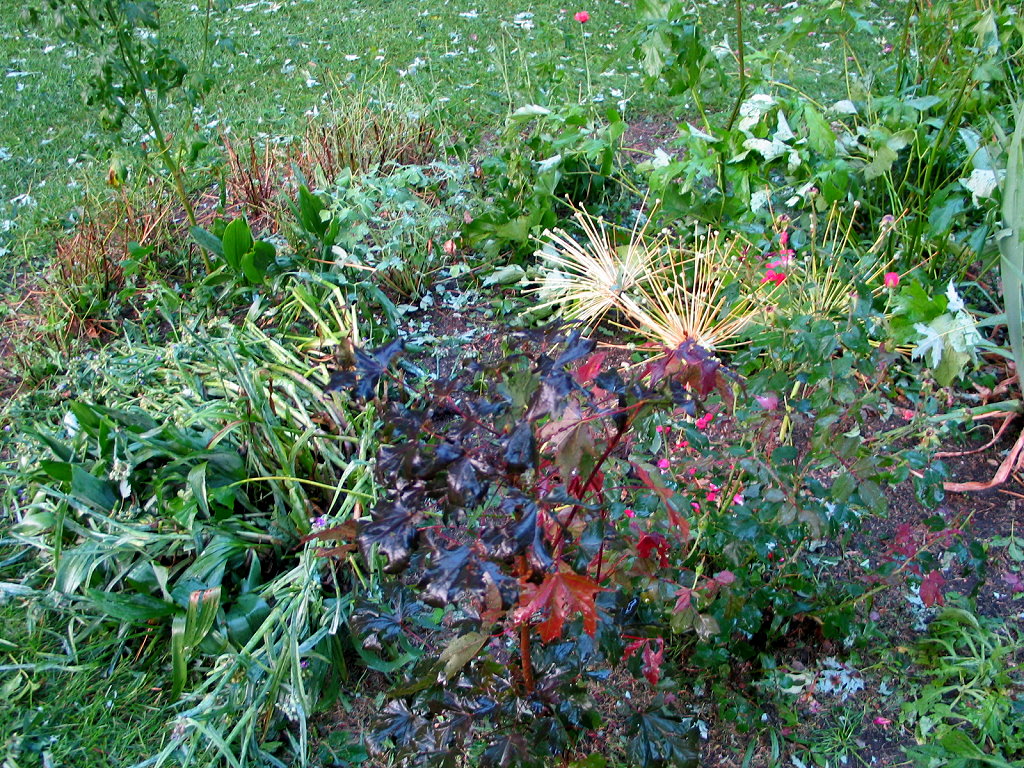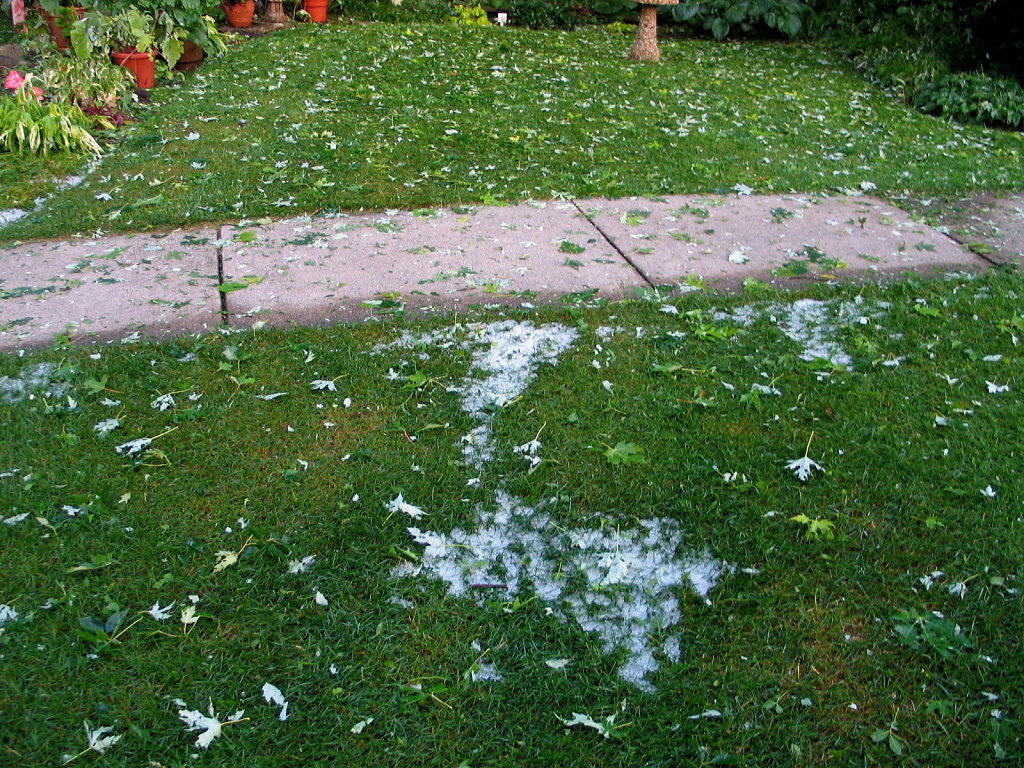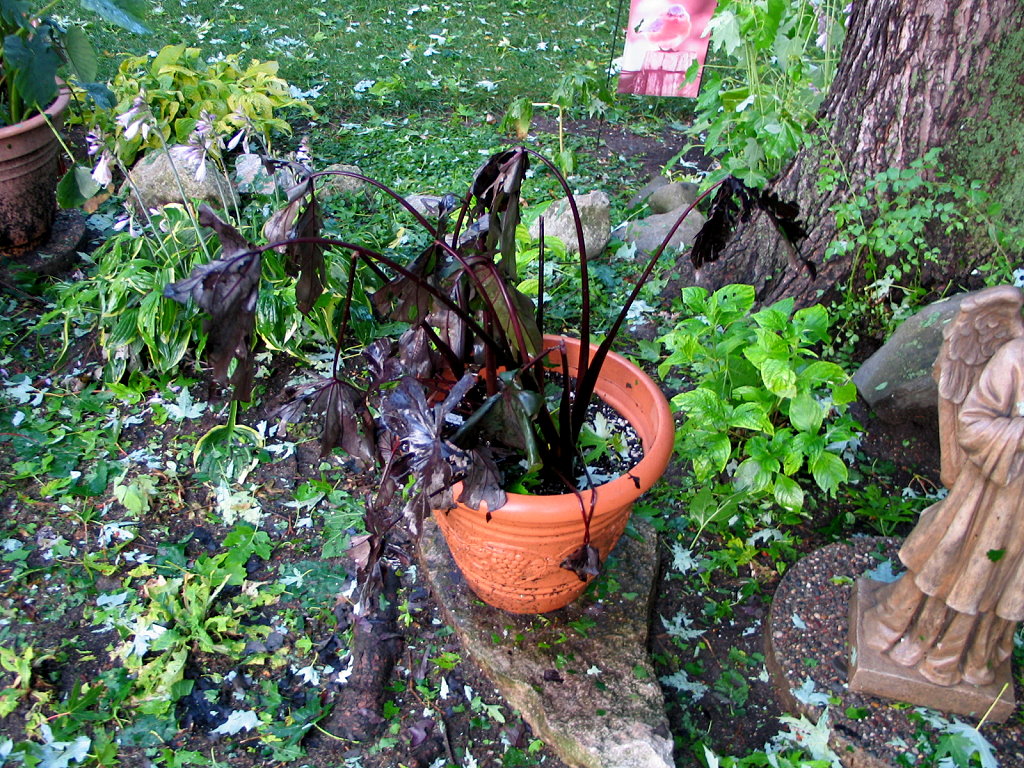 Beautiful, different, black Elephant Ear--ripped to pieces.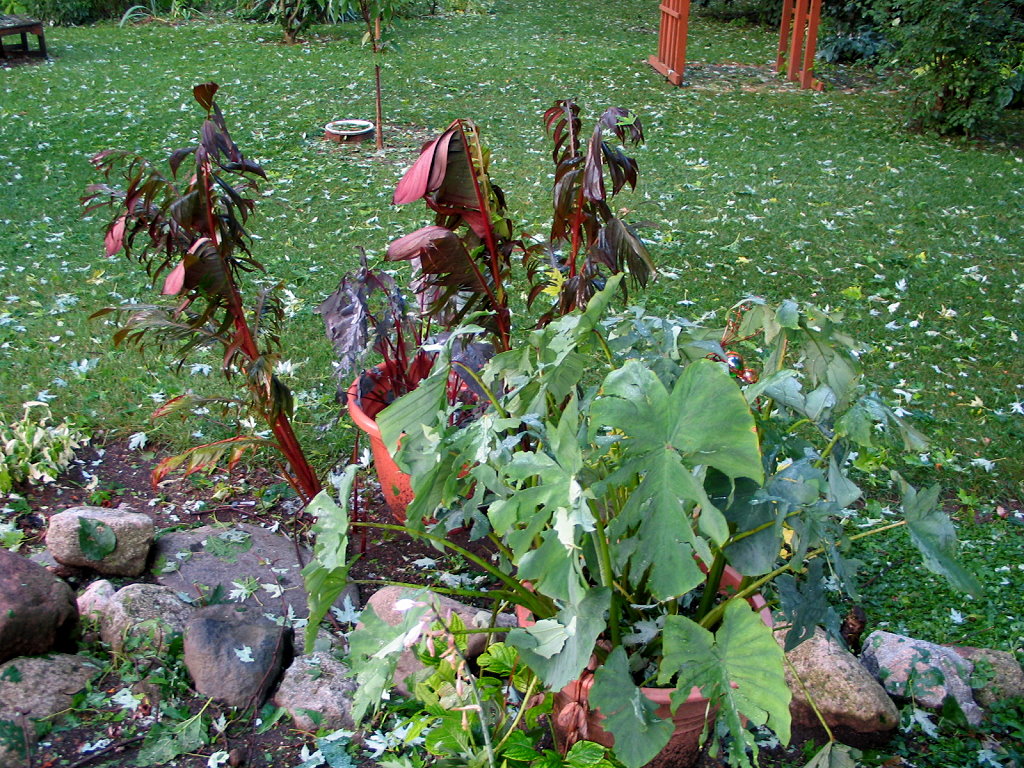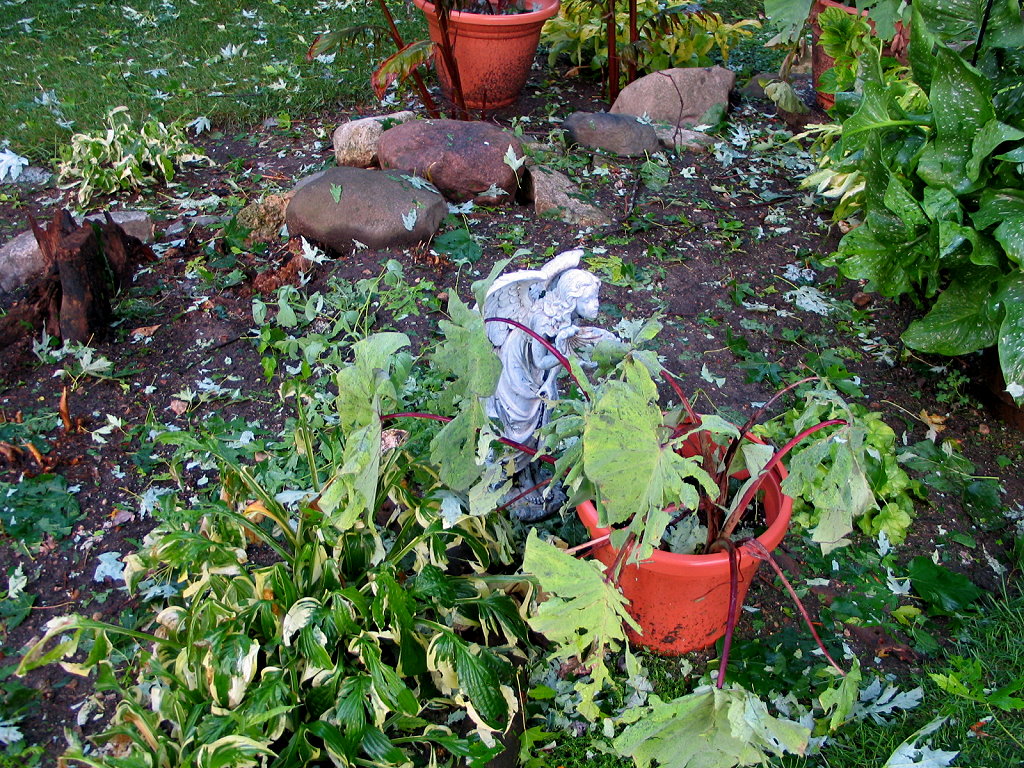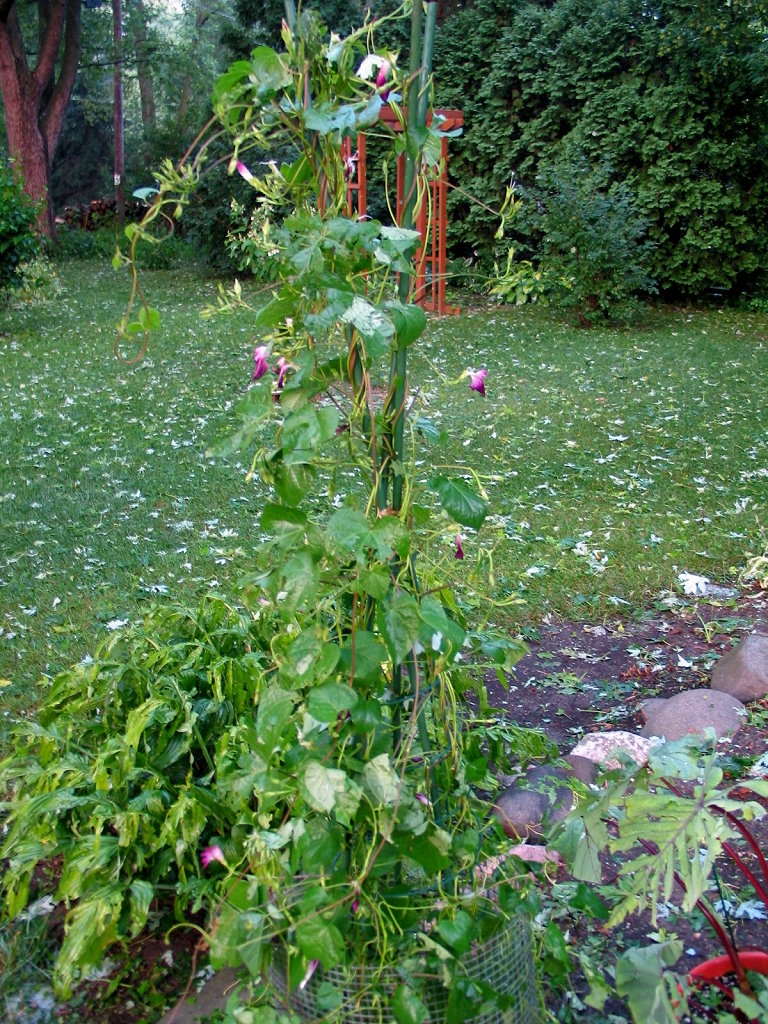 Morning Glory tower, badly damaged.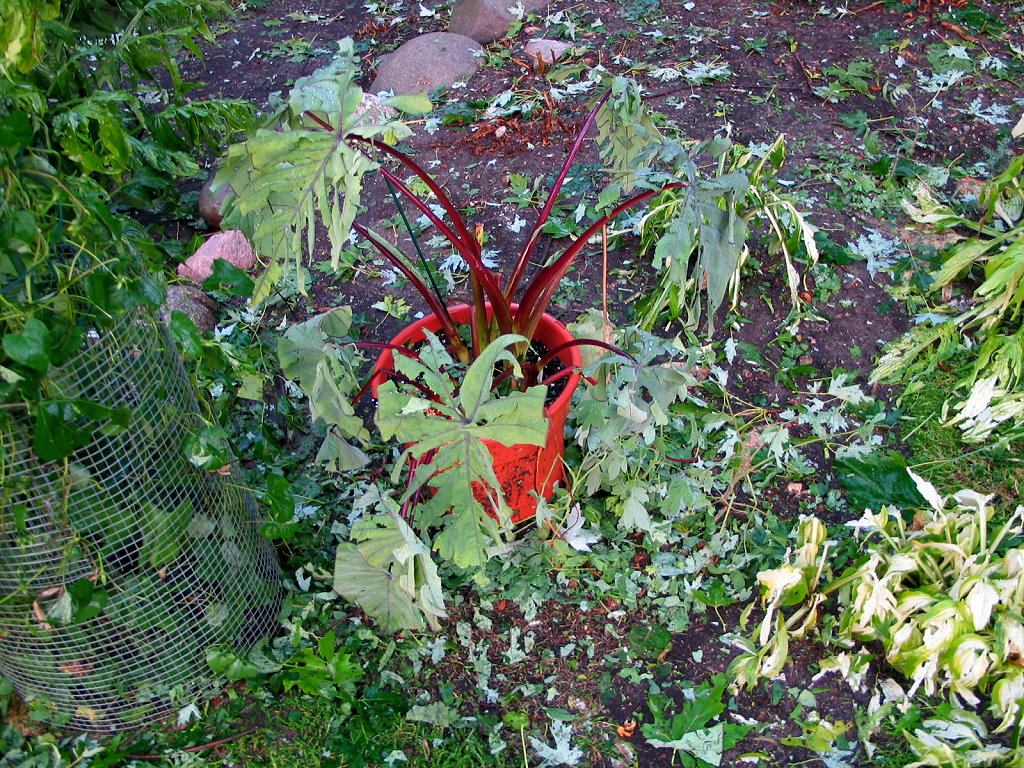 Another Elephant Ear---done for this year