The following story and newspaper article (The Detroit News?? Shortly after July 6, 1943. Maybe two or three months.)
provided by Charles McClelland, USS Helena CL-50.
---
Kenneth L. Schank
MM2. USS Helena CL-50.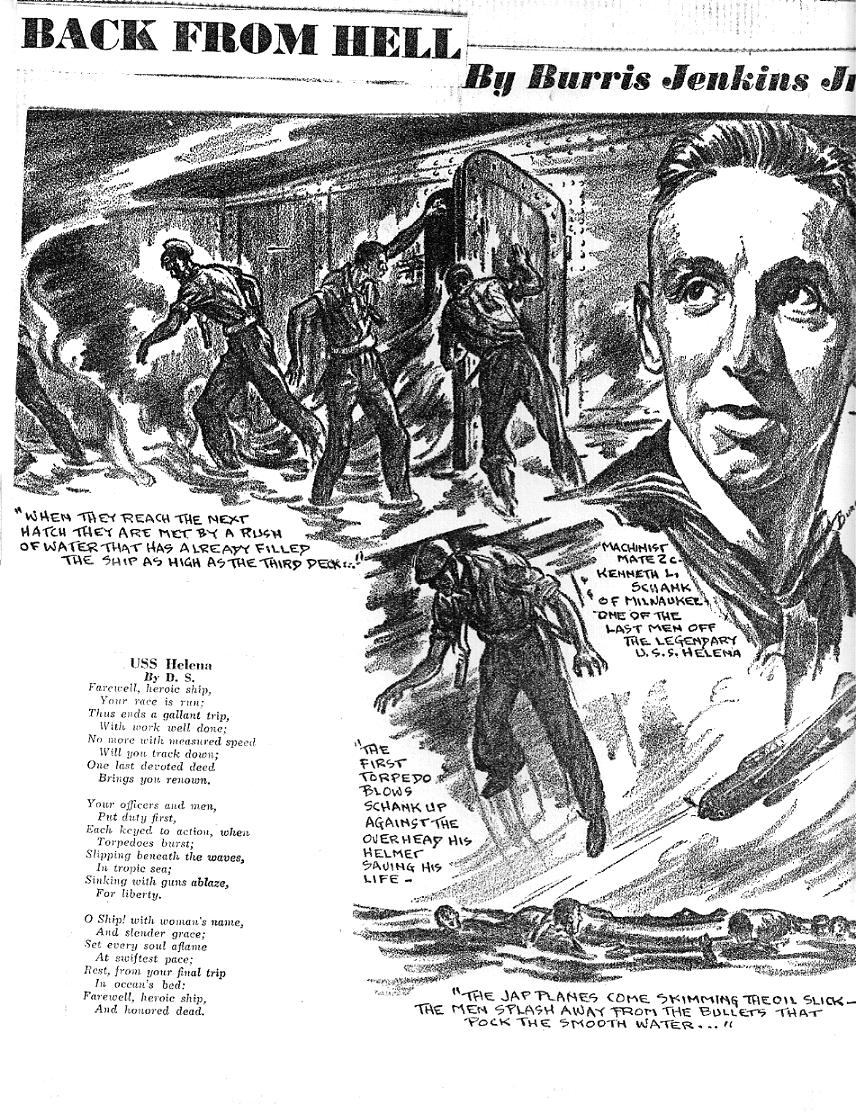 The poem on the page above has been reproduced following the page below.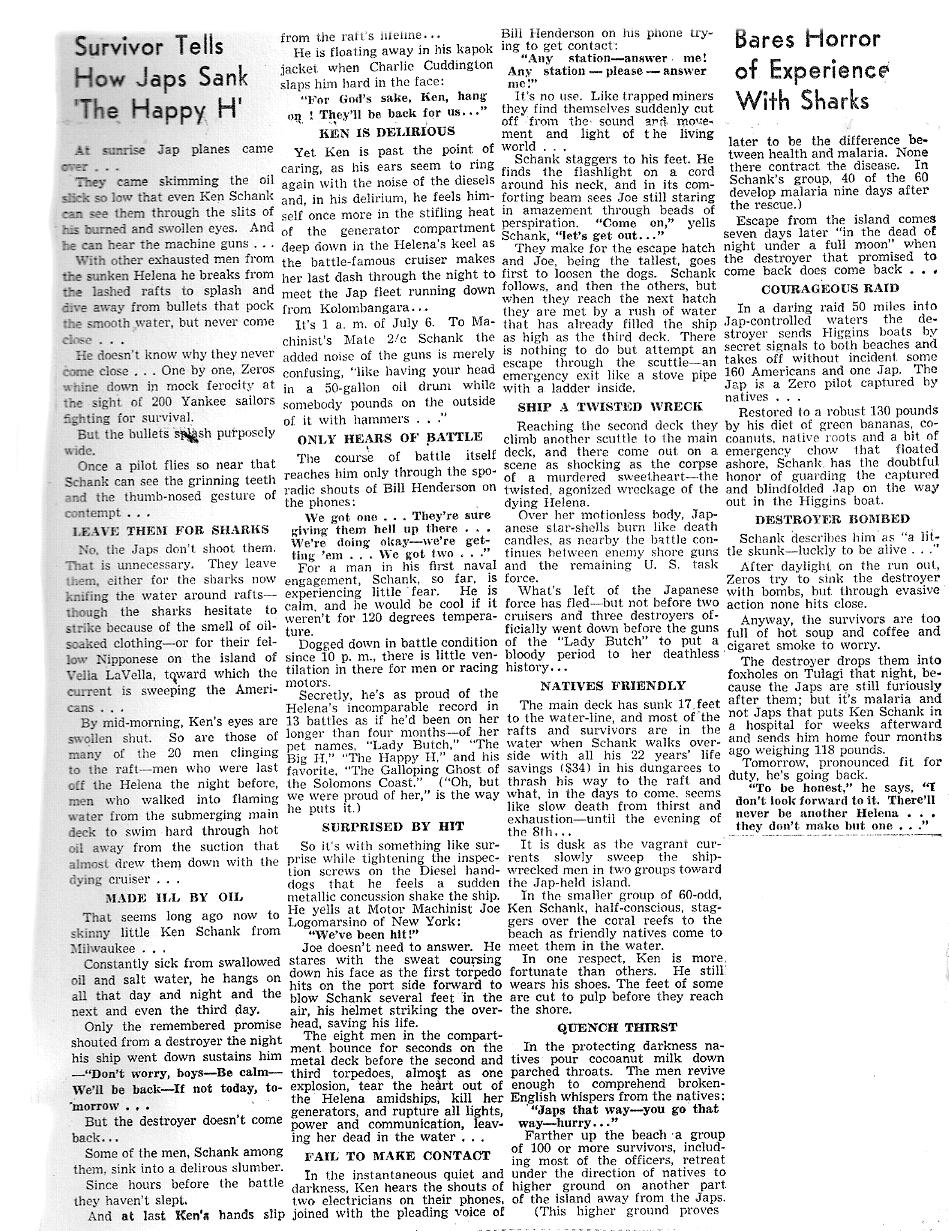 USS Helena
By D.S.

Farewell, heroic ship,
Your race is run;
Thus ends a gallant trip,
With work well done;
No more with measured speed
Will you track down;
One last devoted deed
Brings you renown.

Your officers and men,
Put duty first,
Each keyed to action, when
Torpedoes burst;
Slipping beneath the waves,
In tropic sea;
Sinking with guns ablaze,
For liberty.

O Ship! With women's name,
And slender grace;
Set every soul aflame
At swiftest pace;
Rest, from your final trip
In ocean's bed:
Farewell, heroic ship,
And honored dead.