USS Helena War Diary October 1942
Page 2 of 3 pages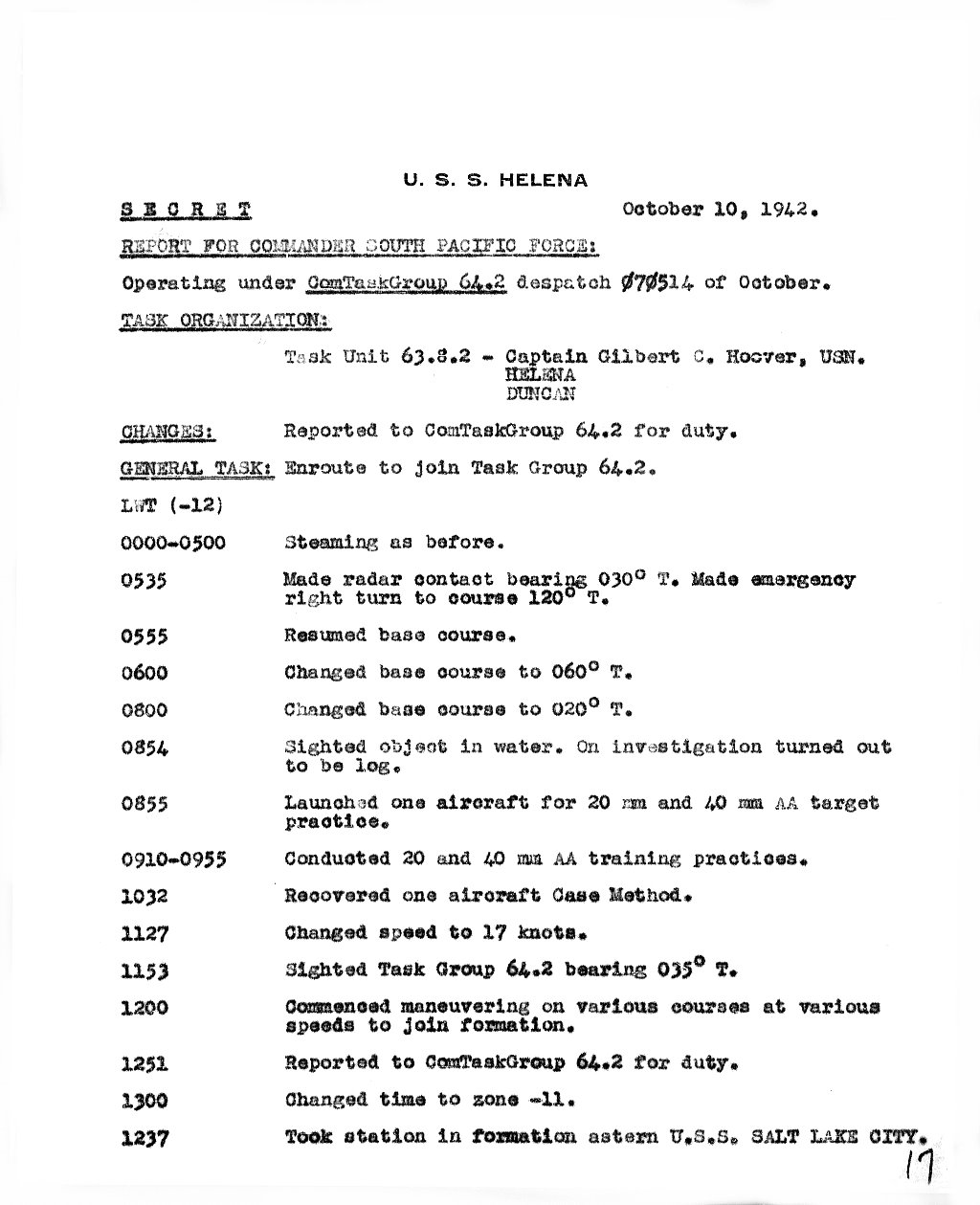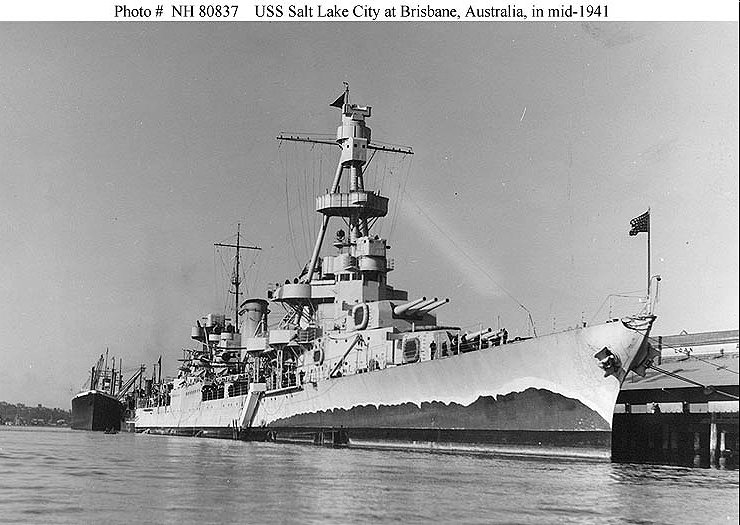 USS Salt Lake City (CA-25)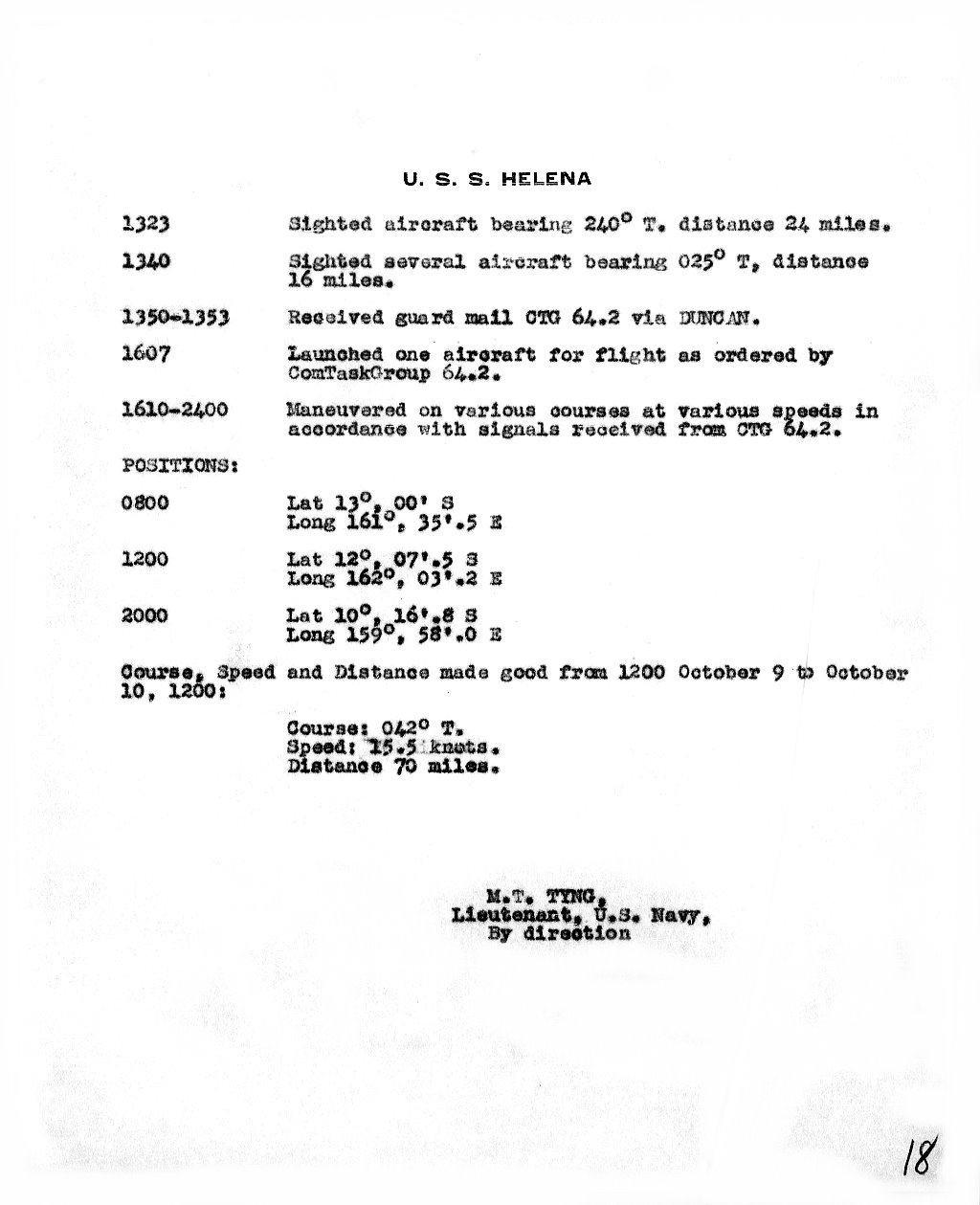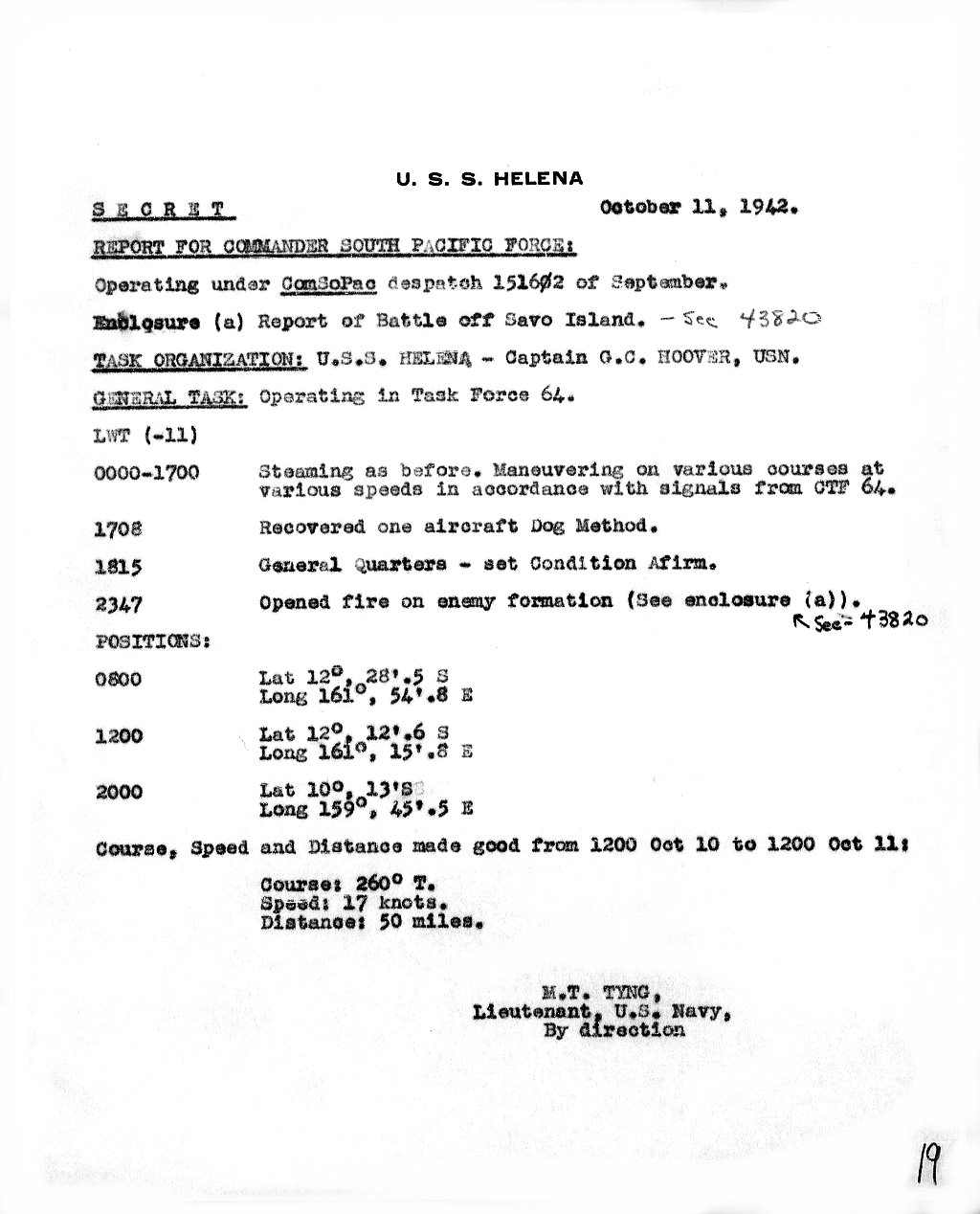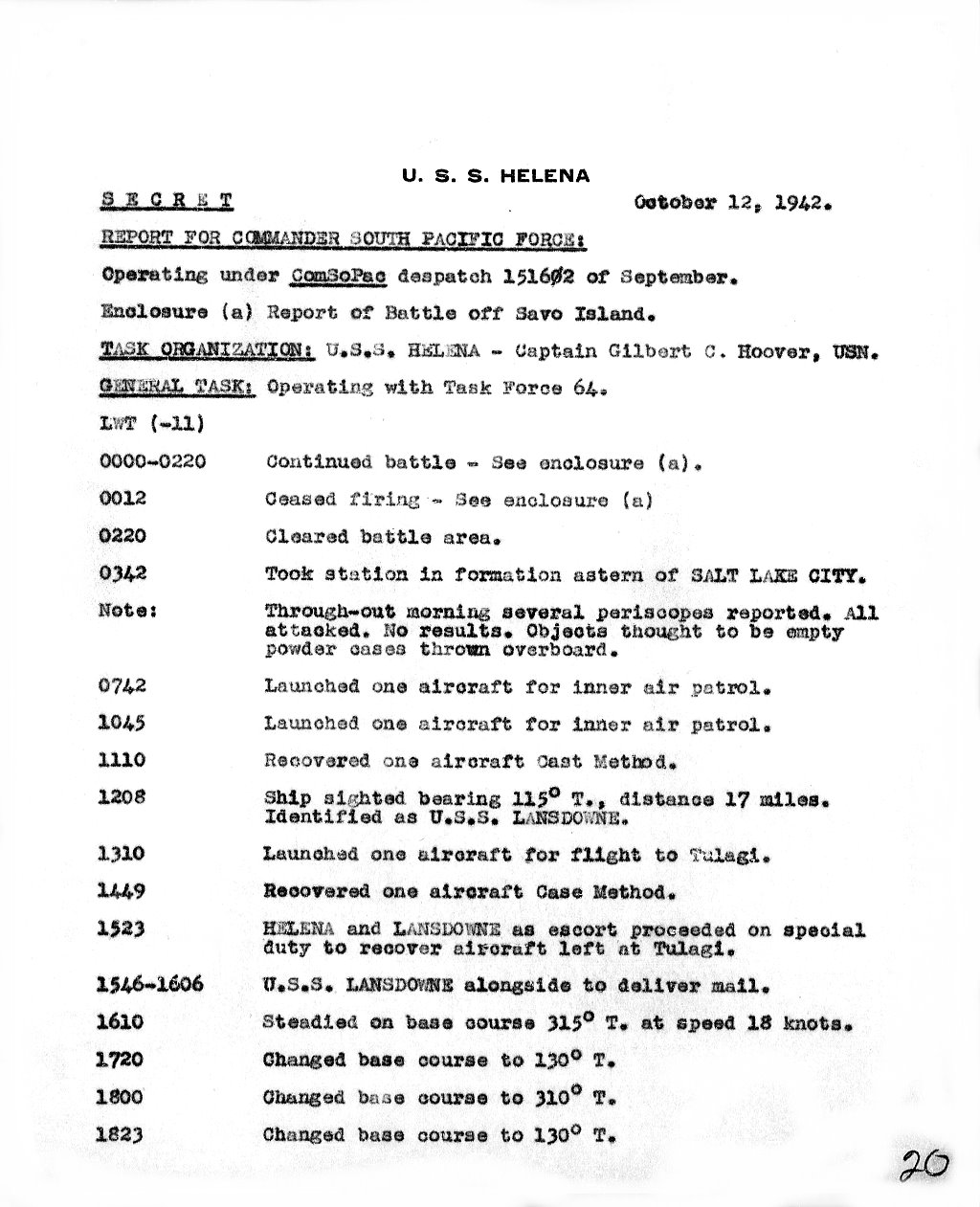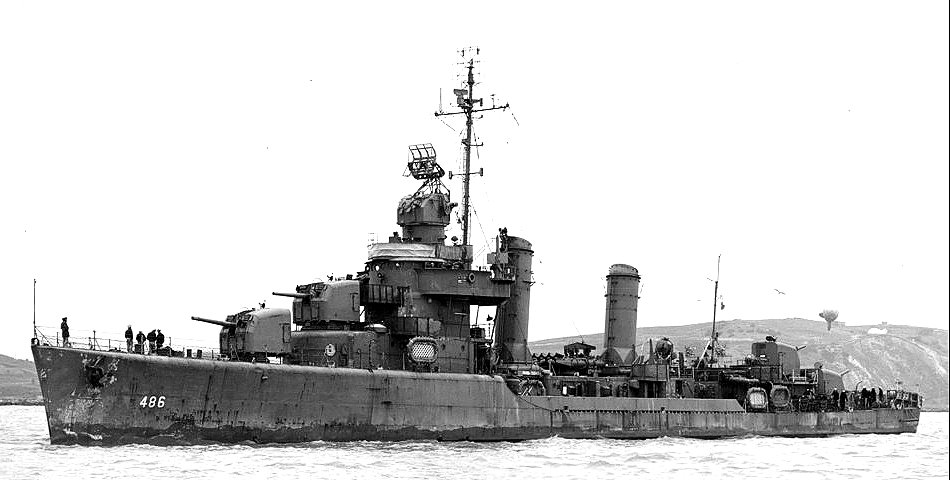 USS Lansdowne (DD-486)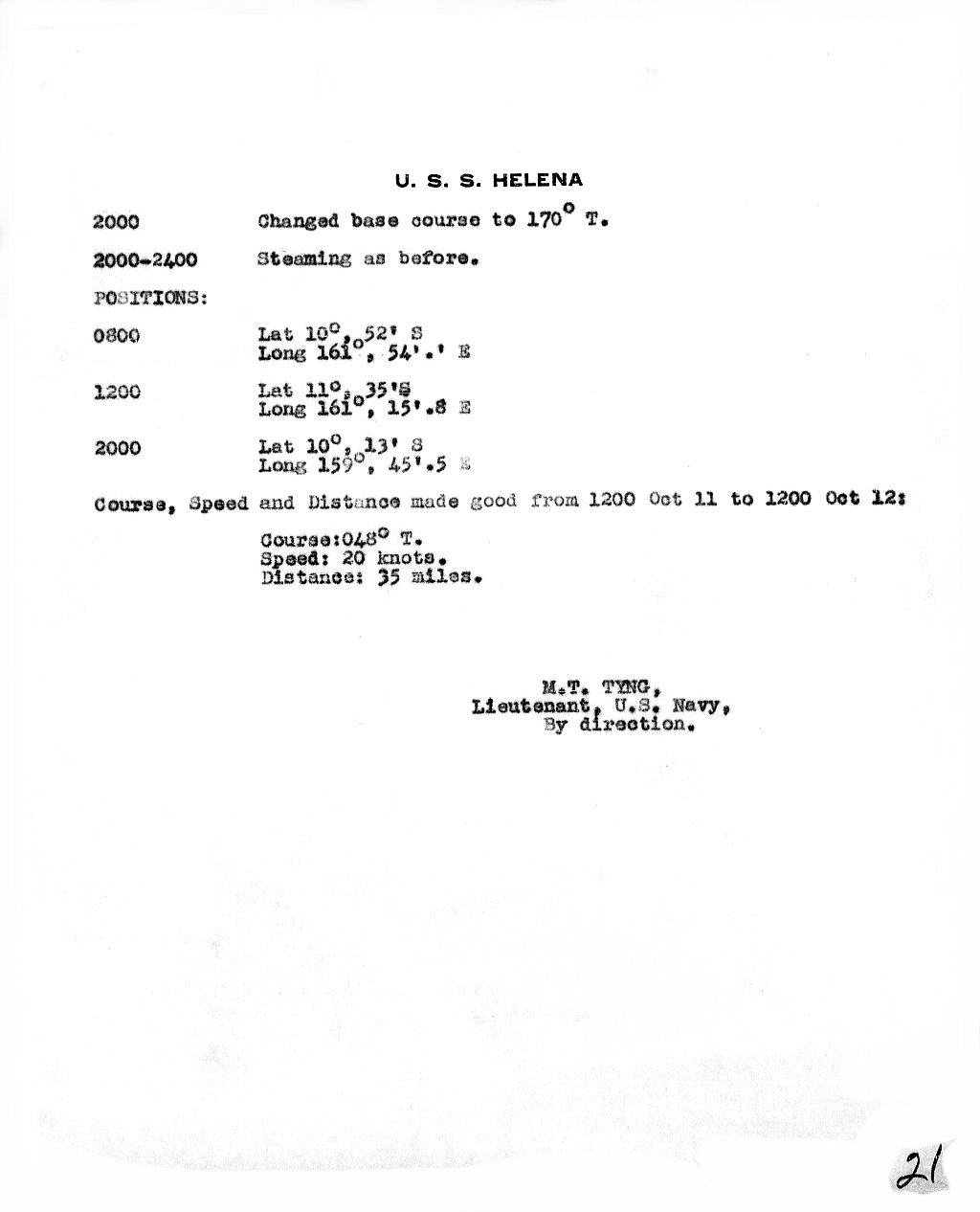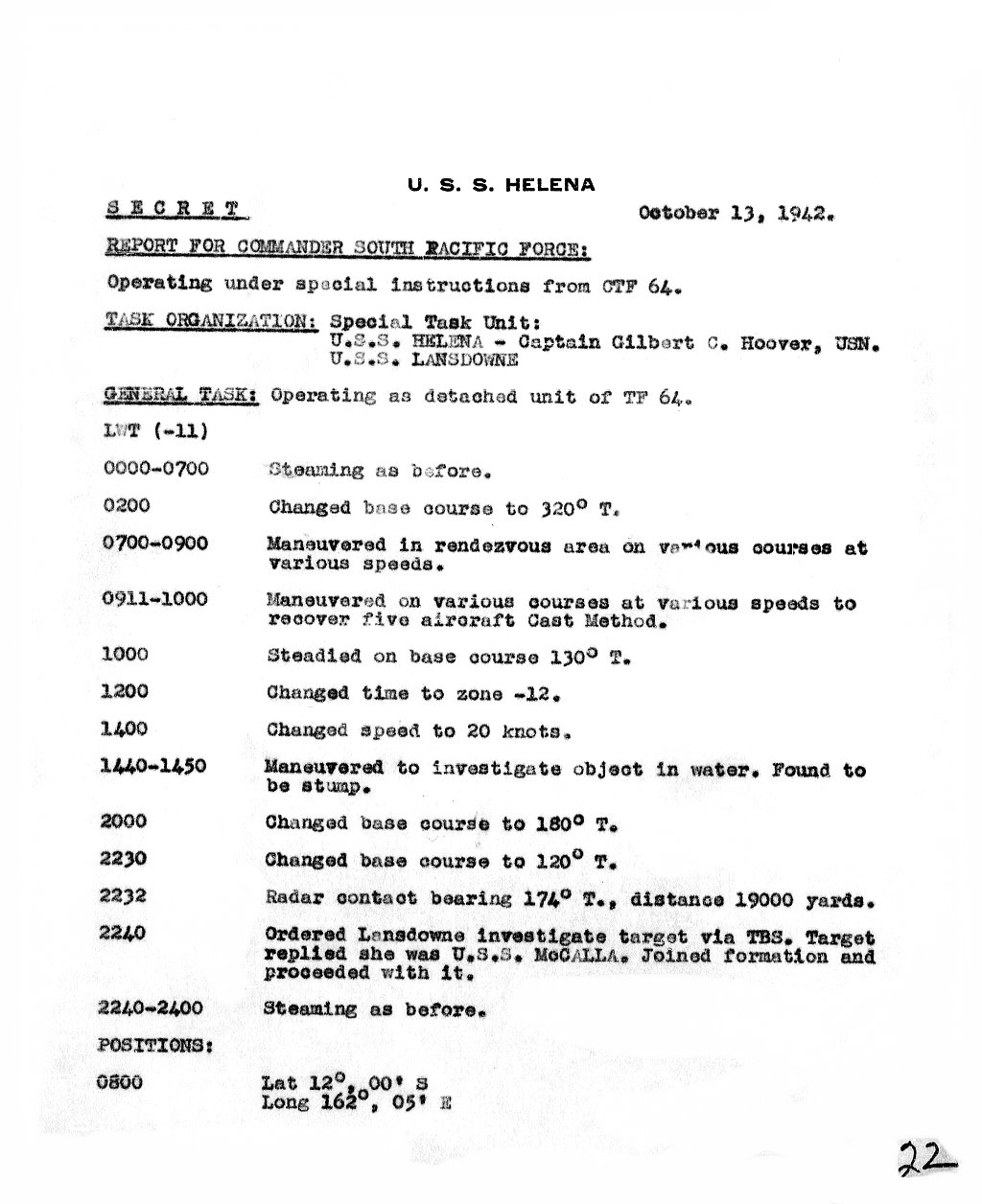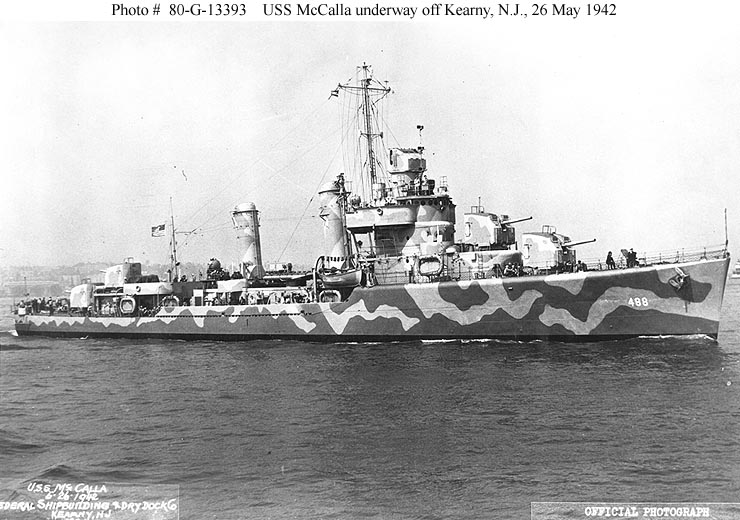 USS Mc Calla (DD-488)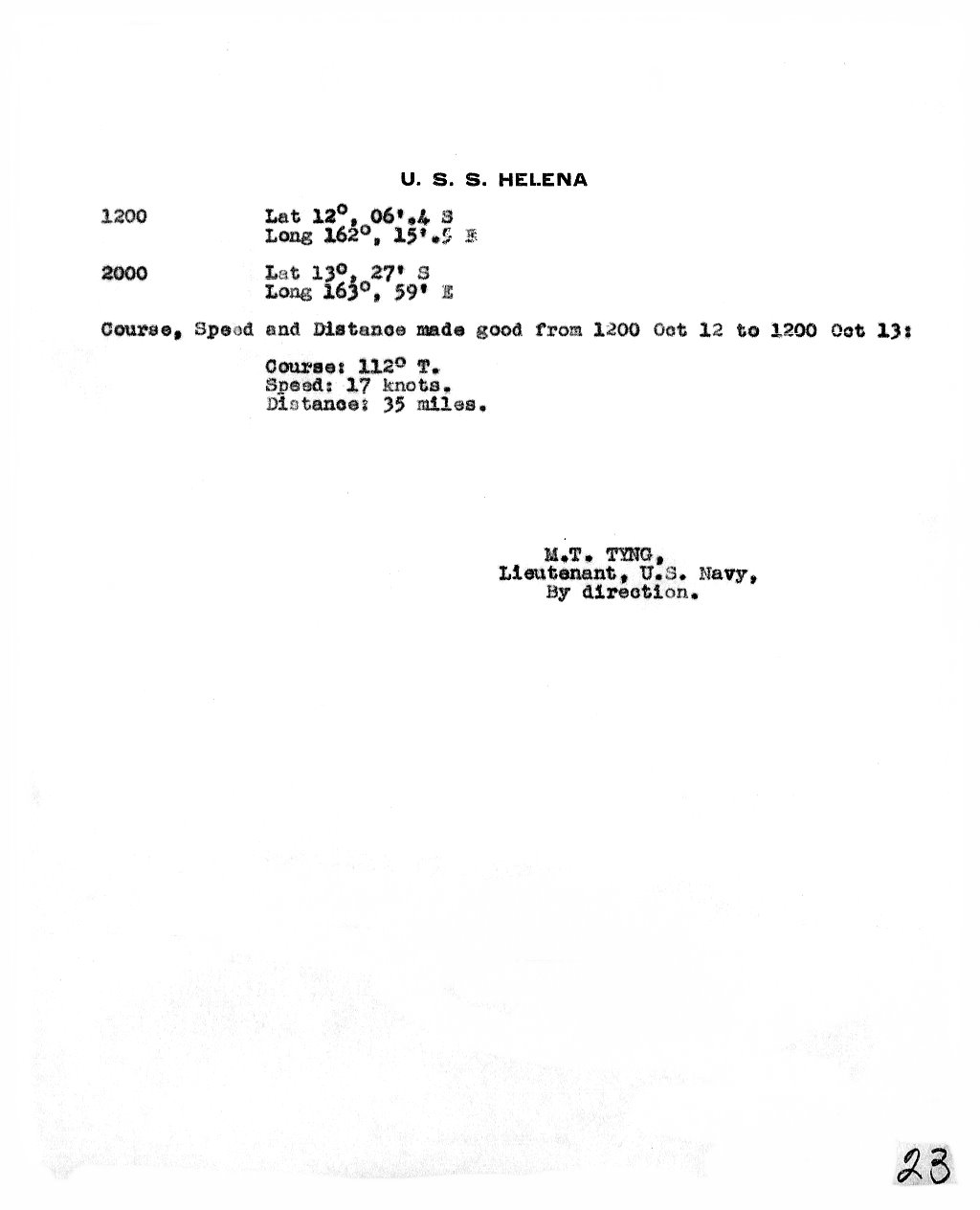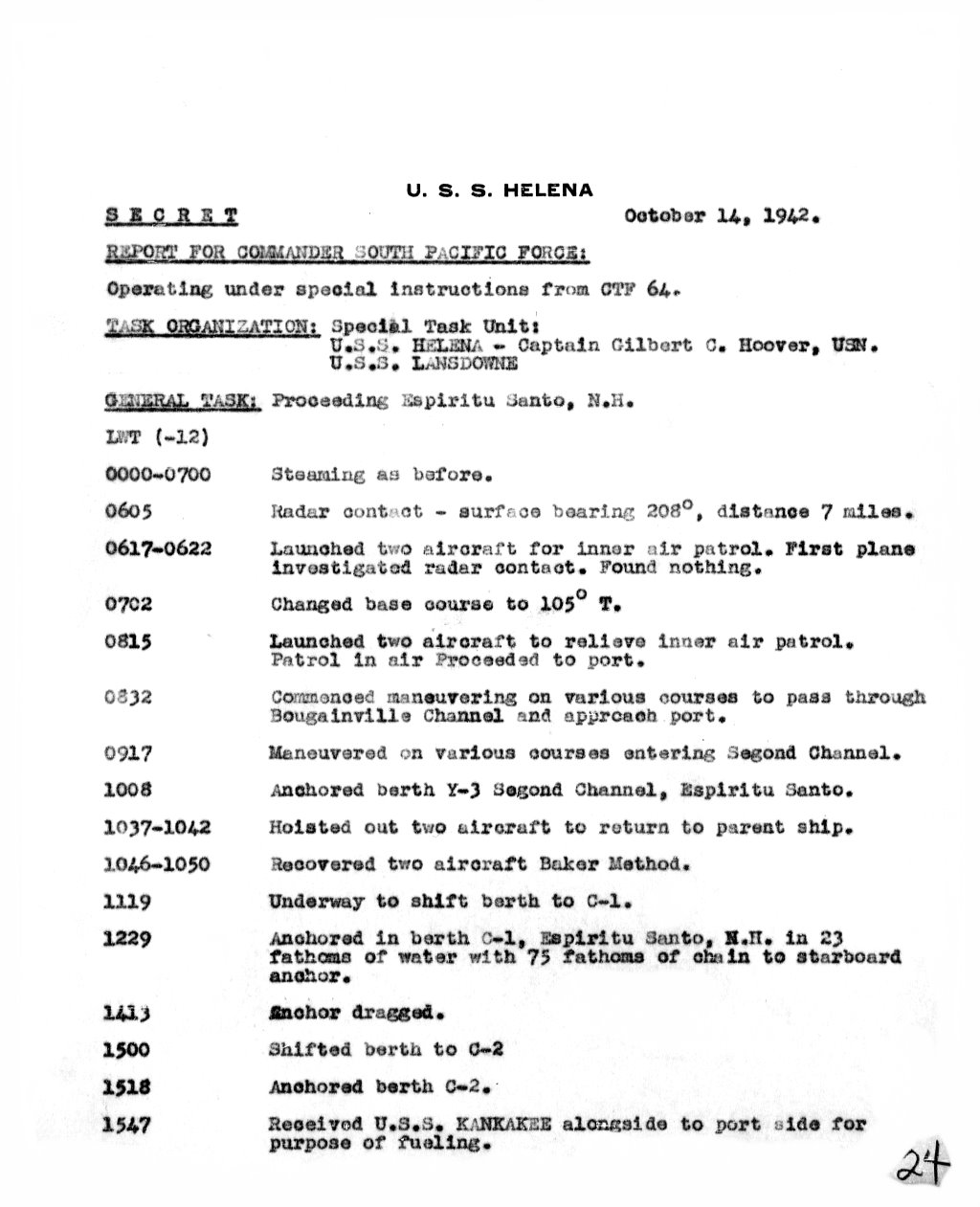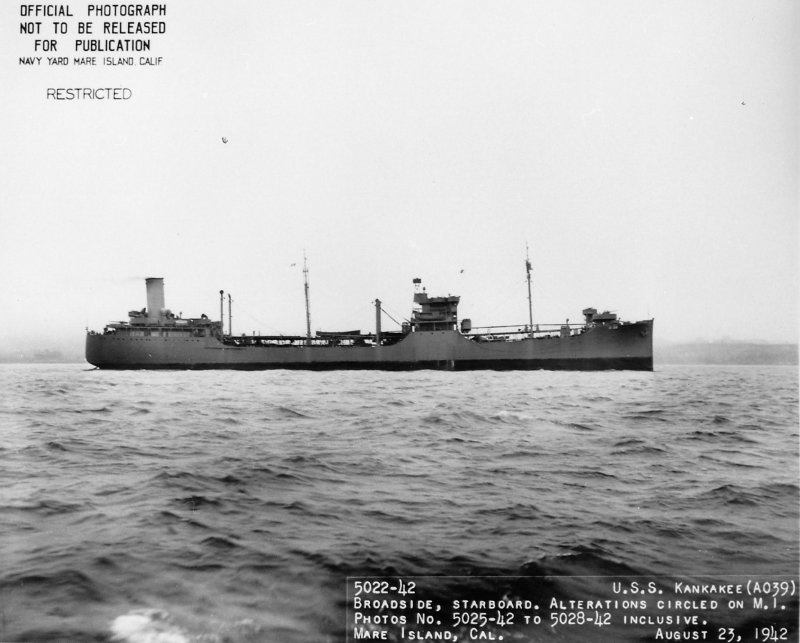 USS Kankakee (AO-39)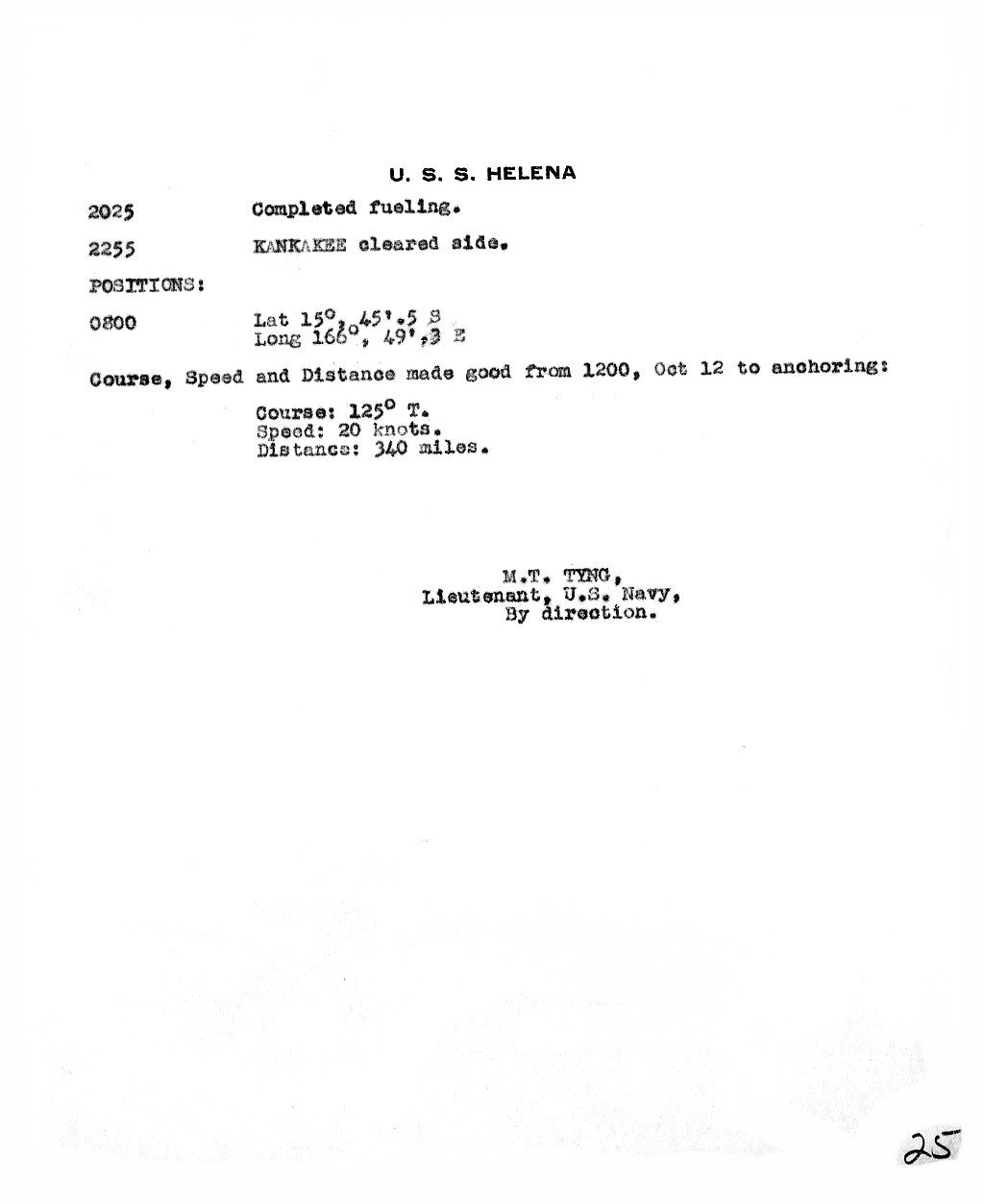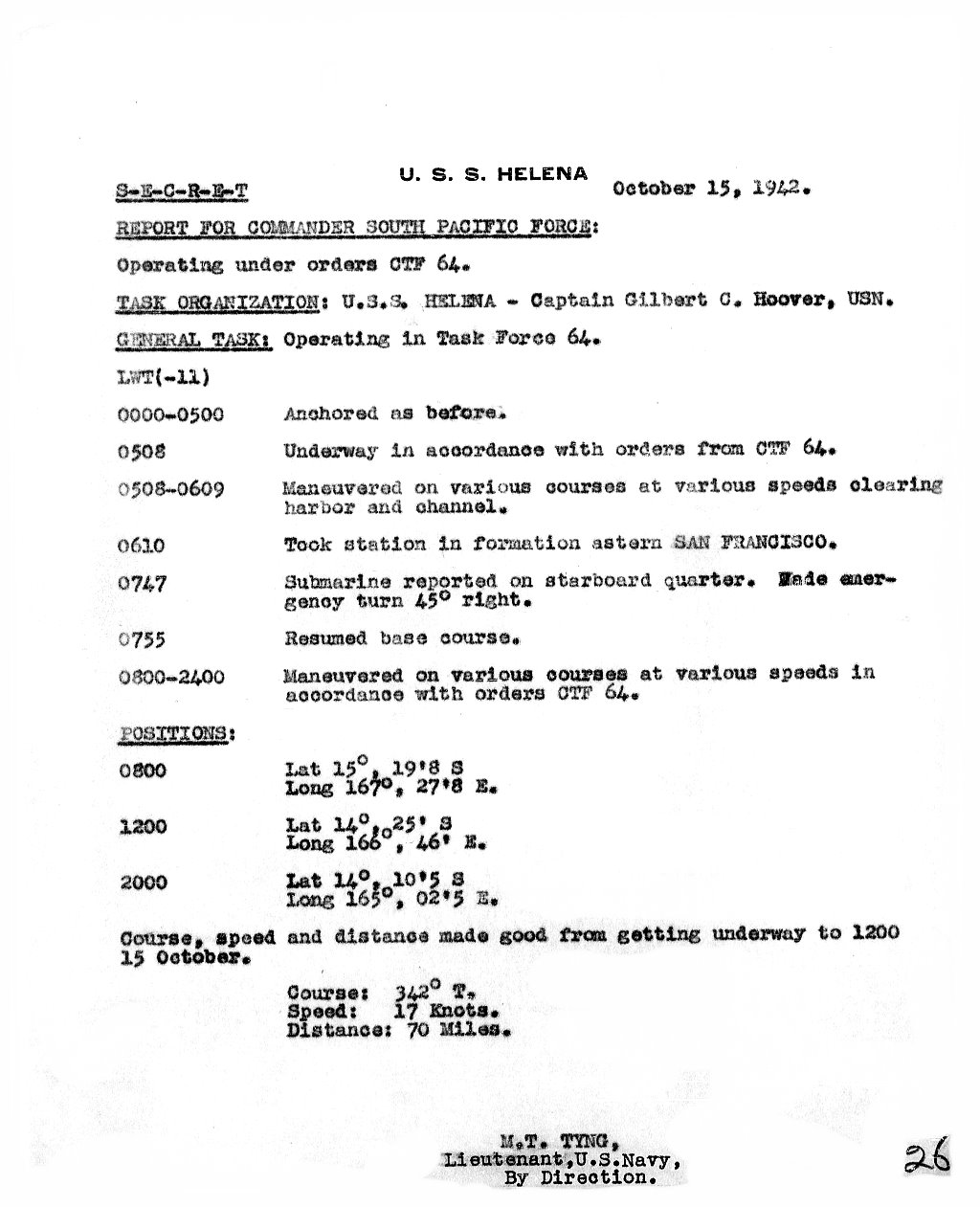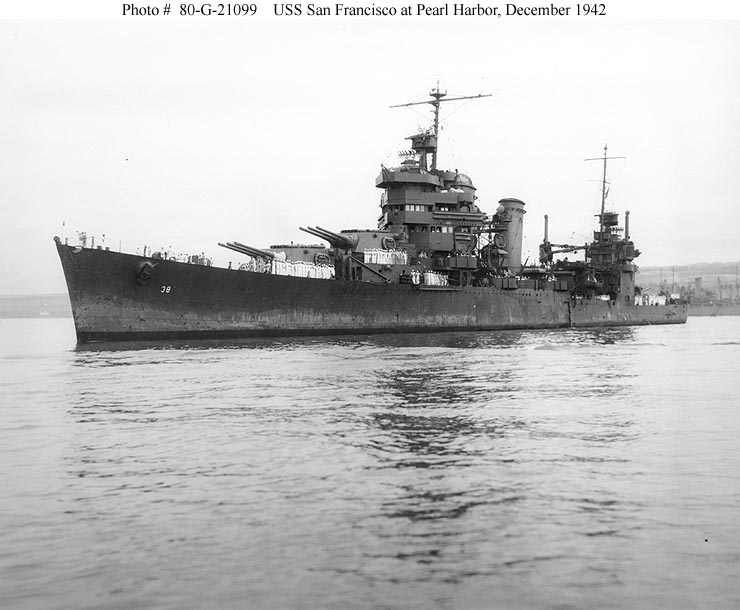 USS San Francisco (CA-38)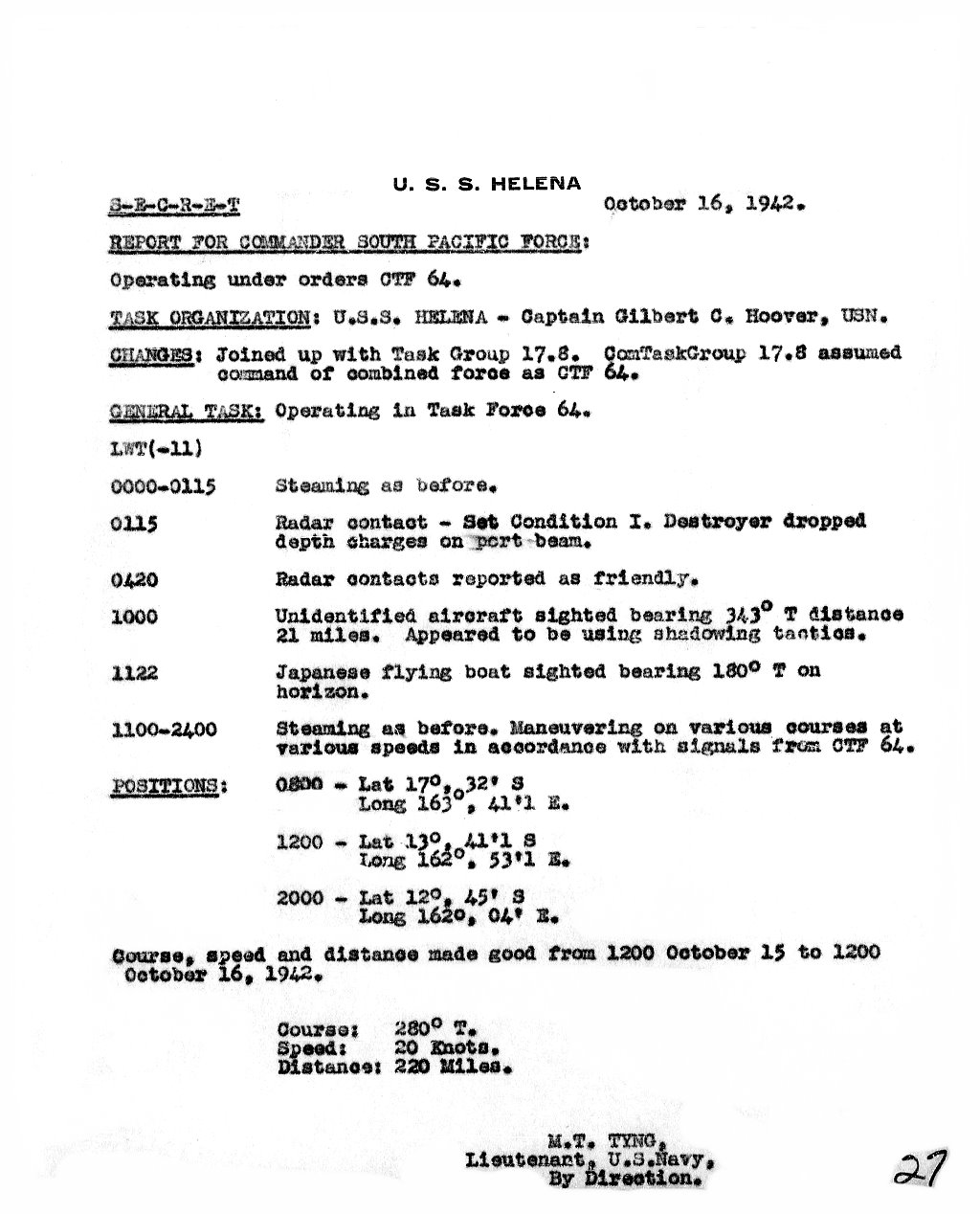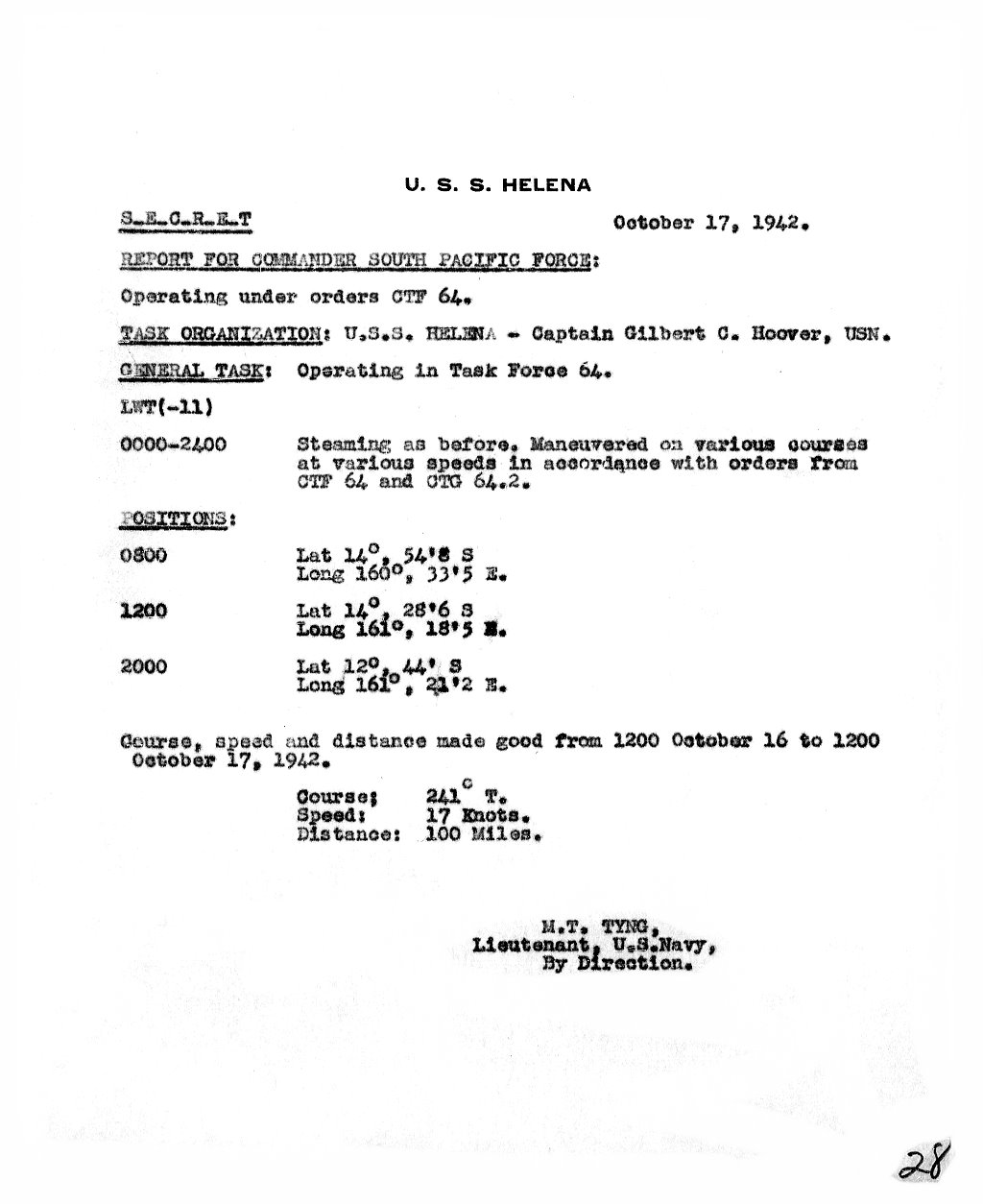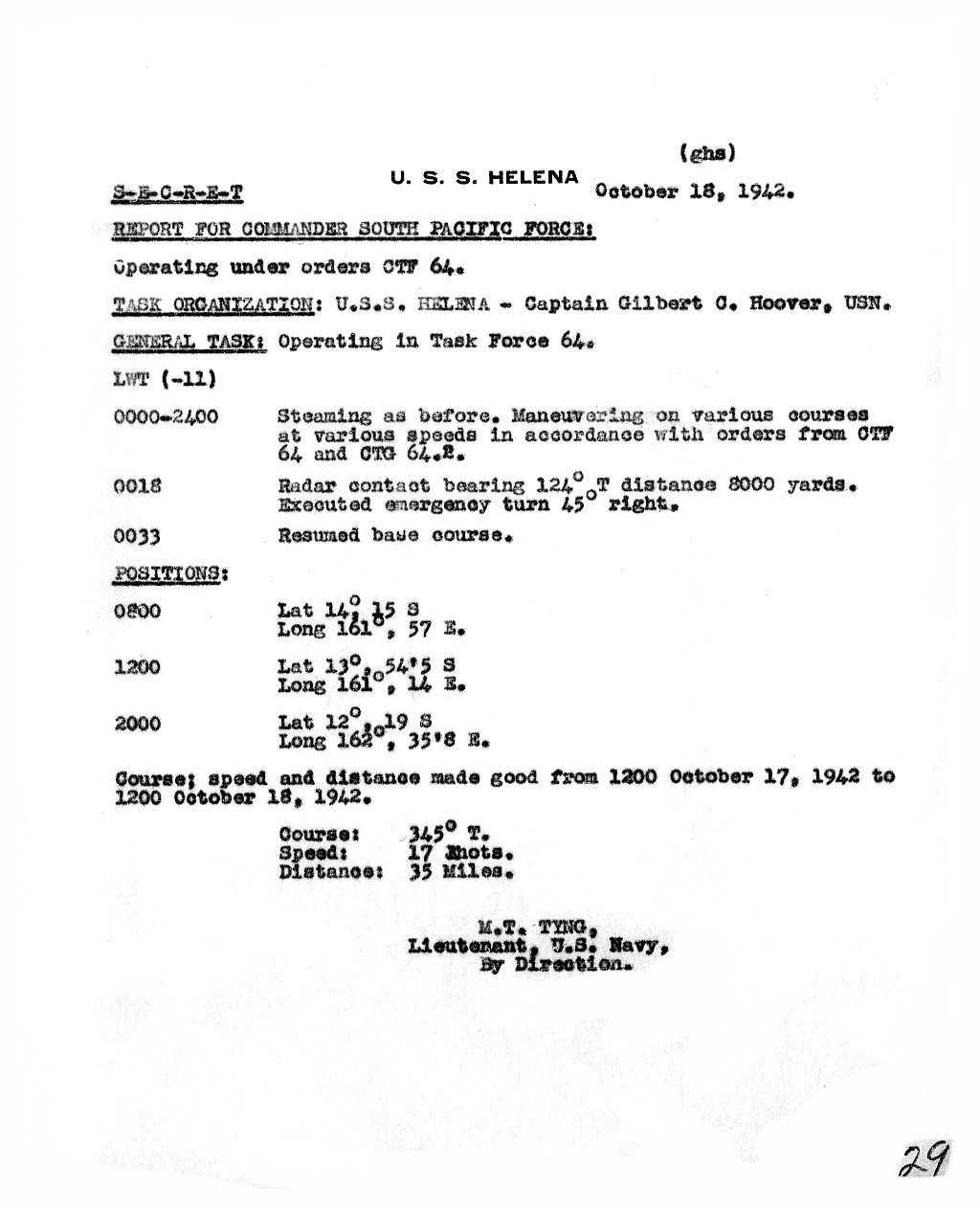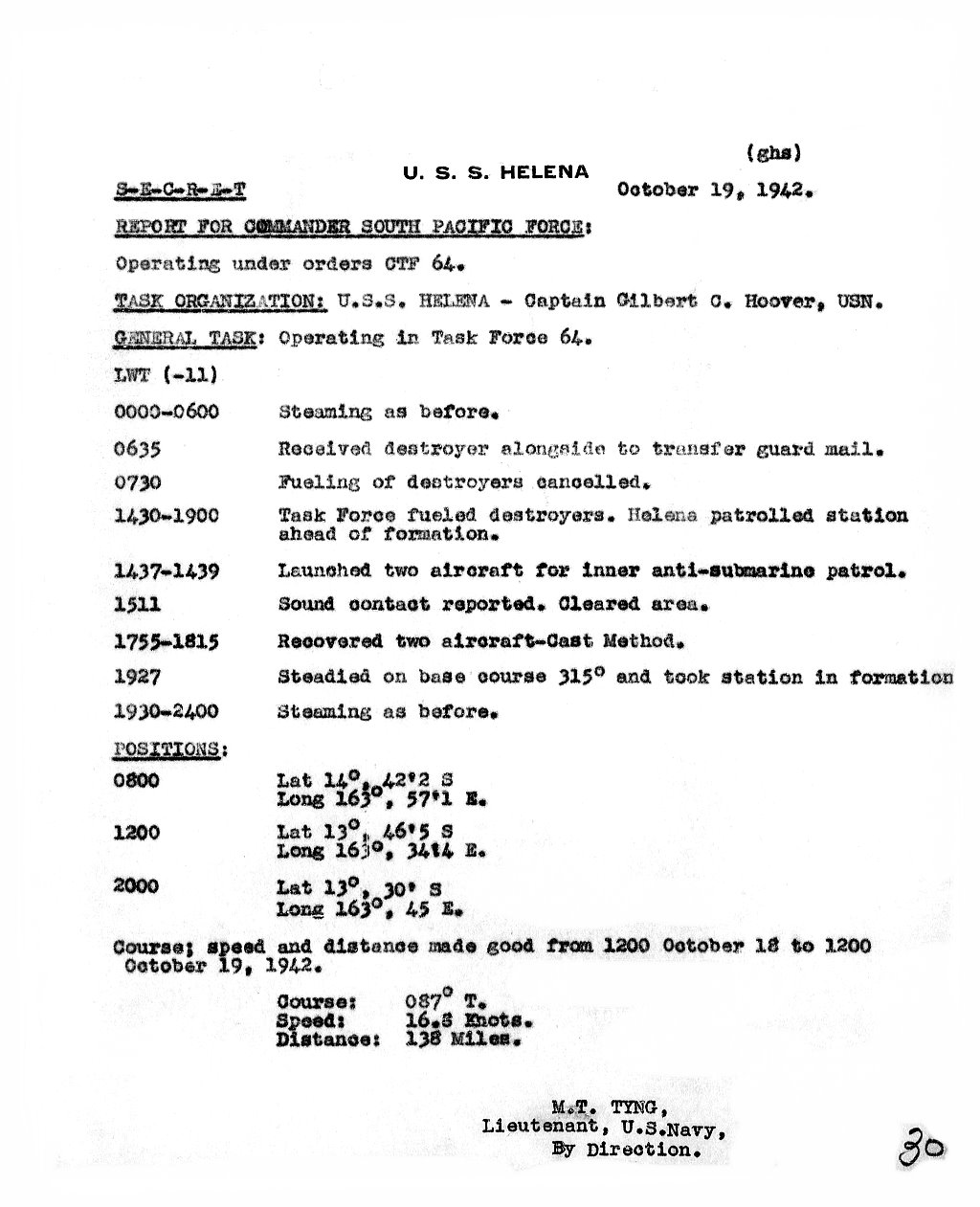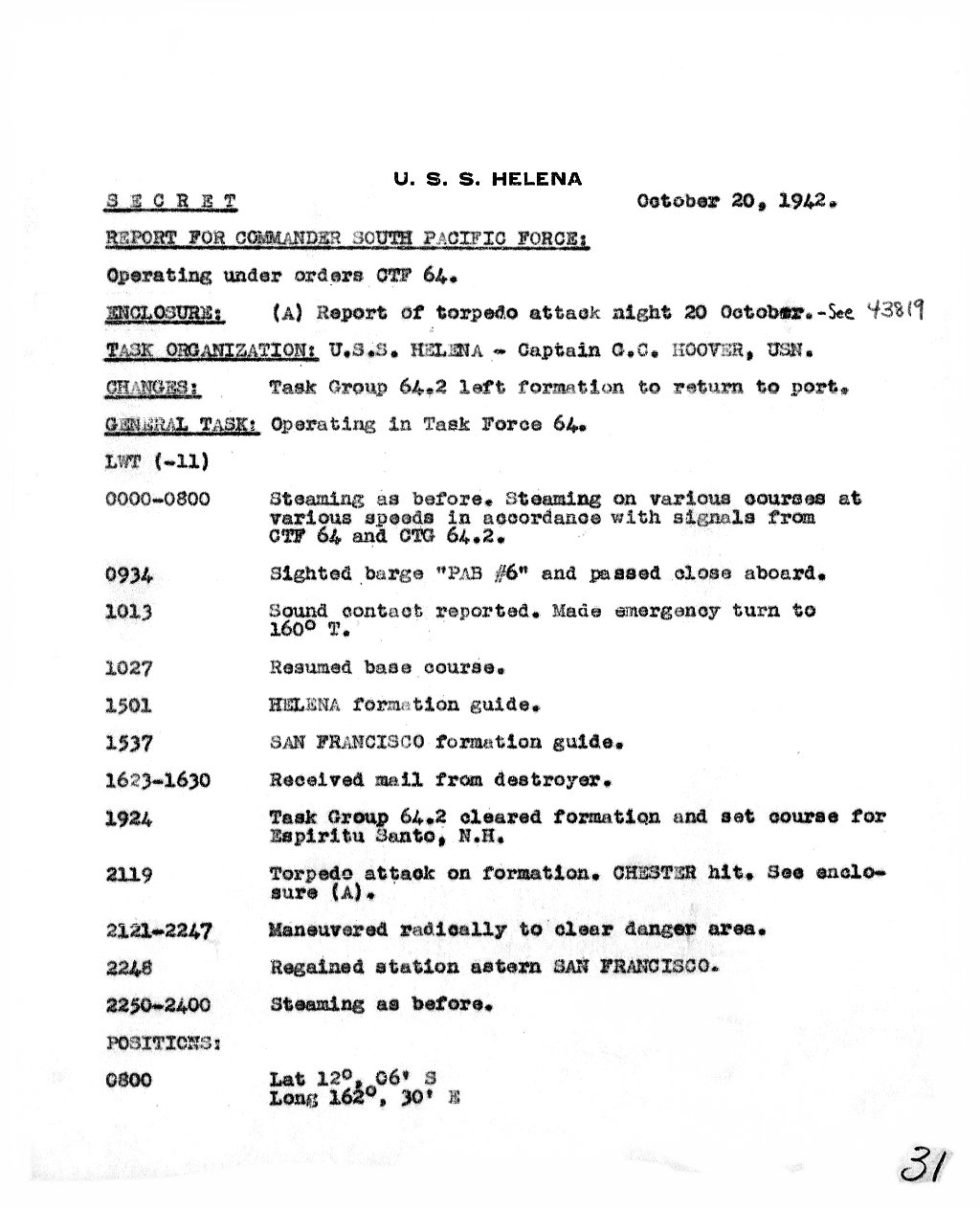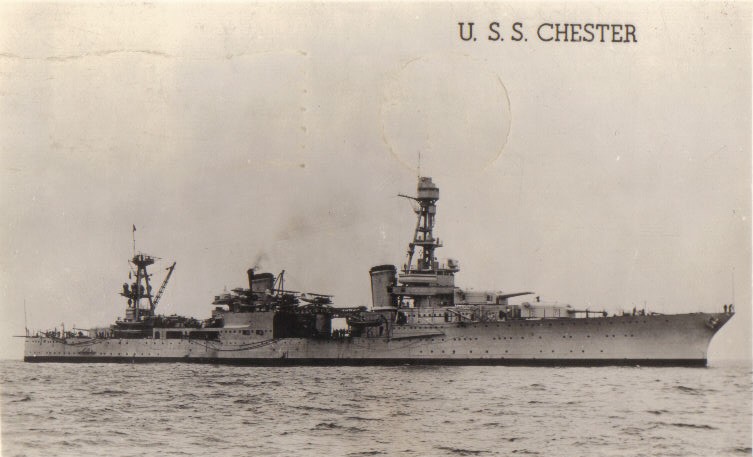 USS Chester (CA-27)

While cruising in support of the operations in the Solomons,
Chester was hit by a torpedo on the starboard side,
amidships, on 20 October which killed 11 and wounded 12.
She returned to Espiritu Santo under her own power for emergency repairs 23 October.

For more information, see page 1, paragraph 3
click HERE!