USS Helena War Diary February 1943
Page 2 of 4 pages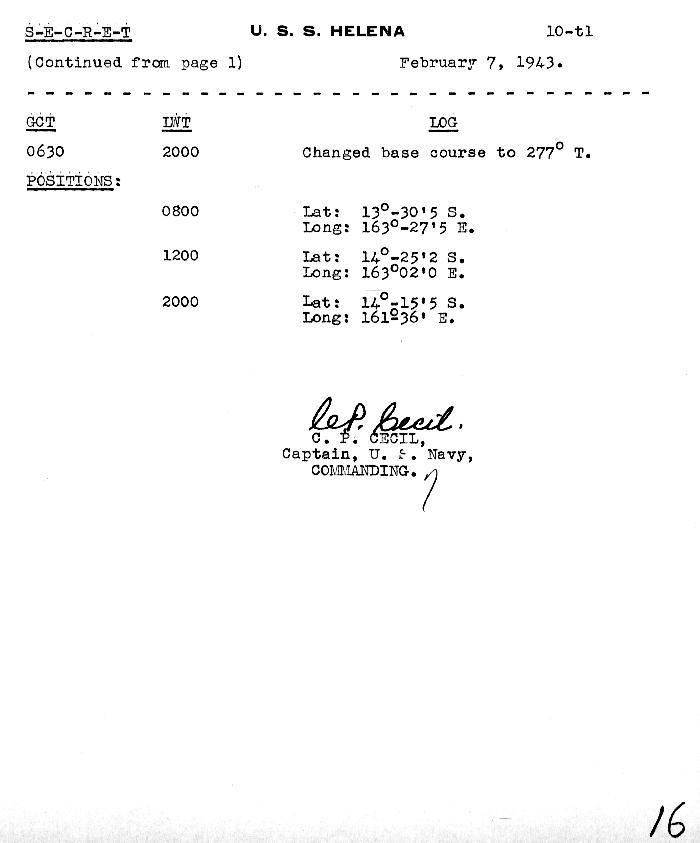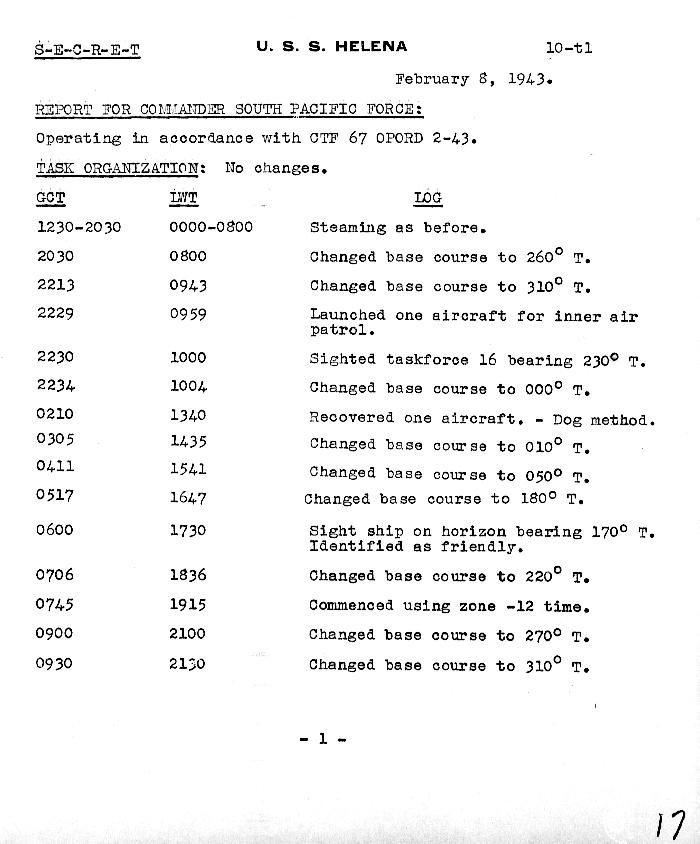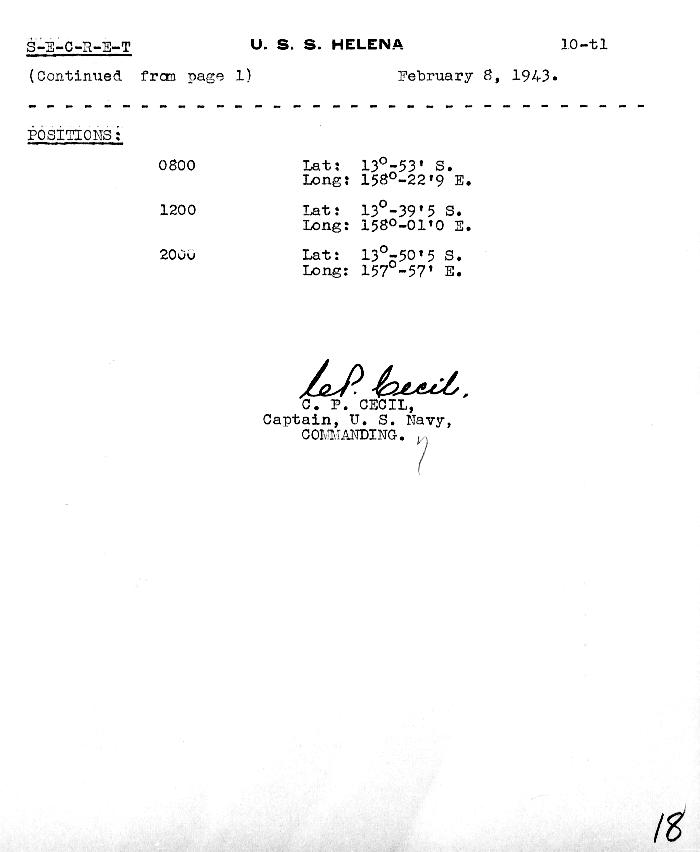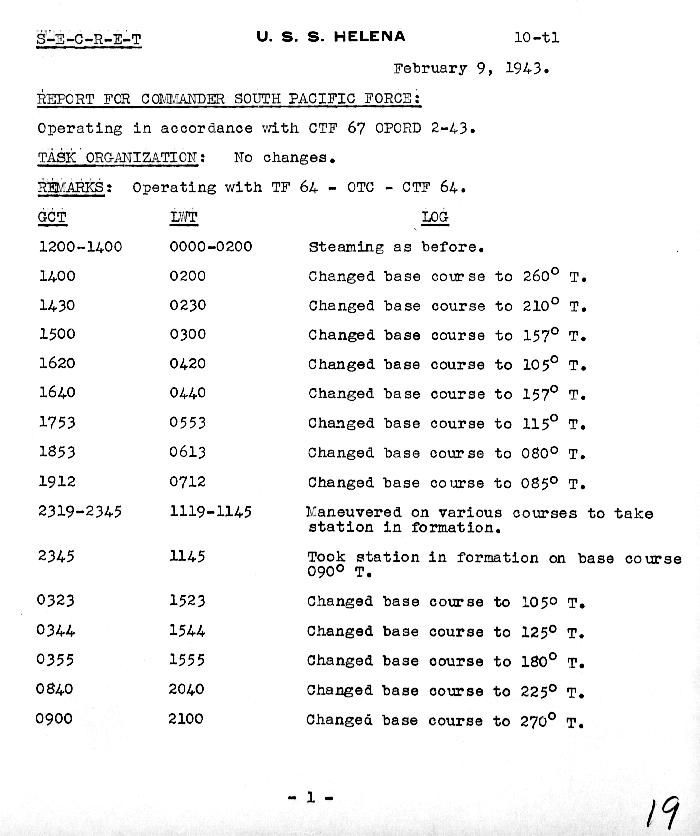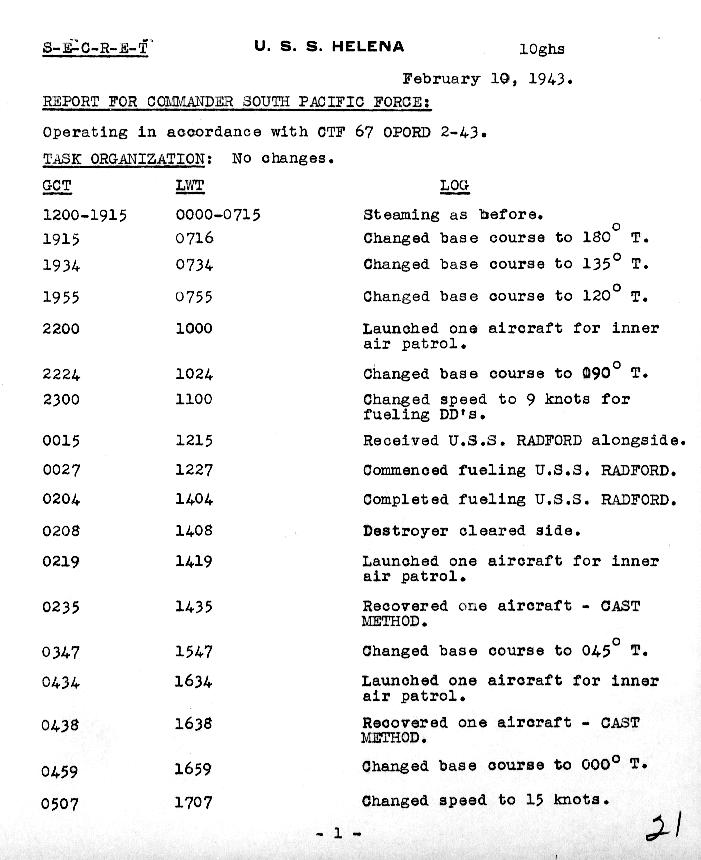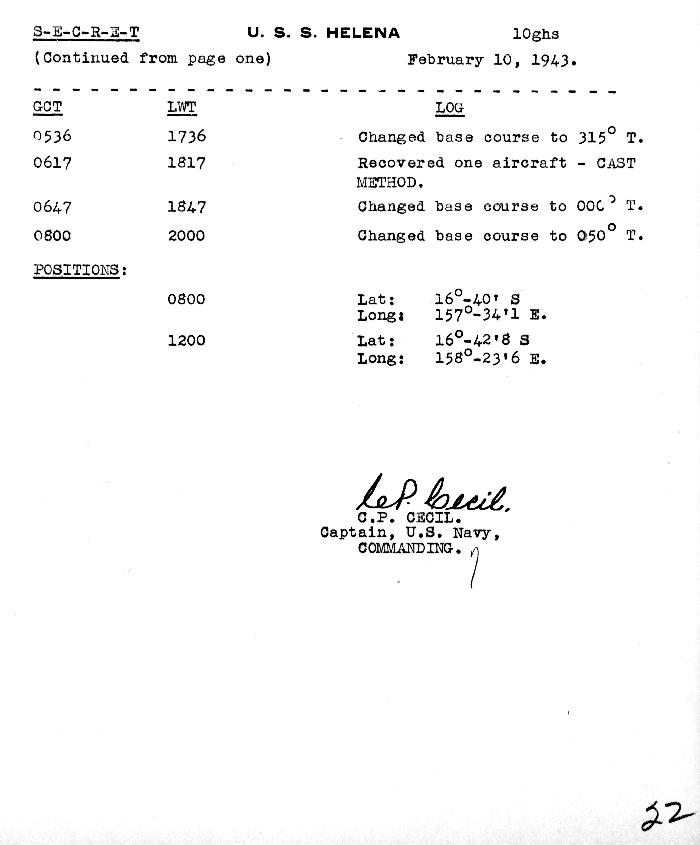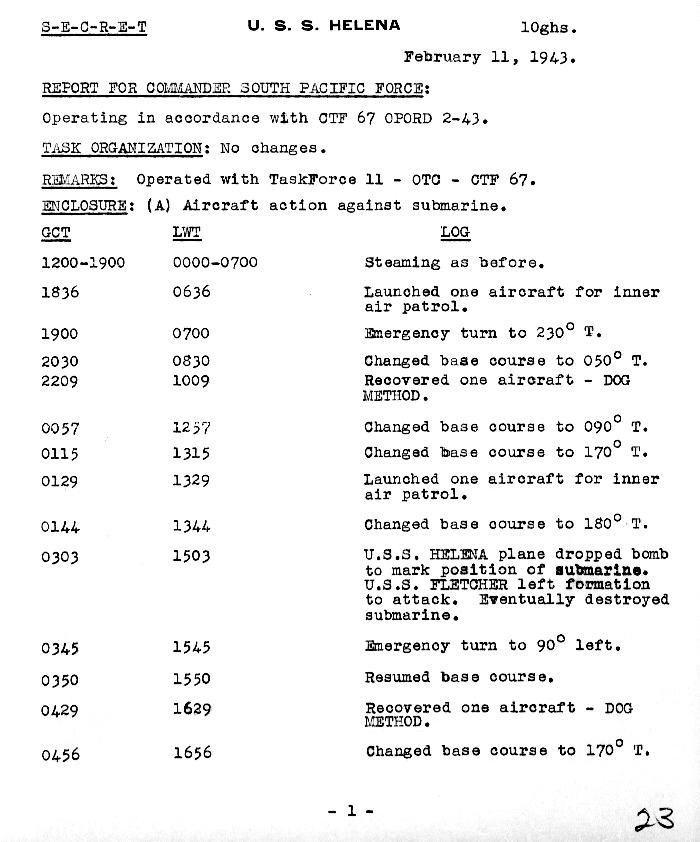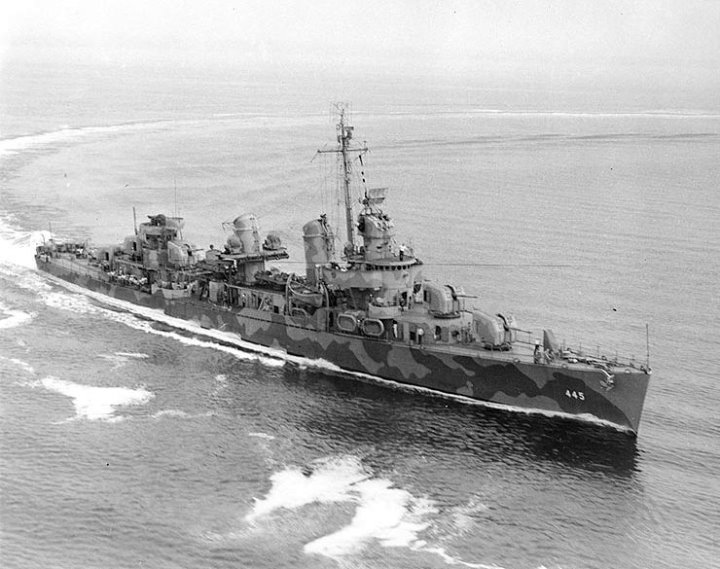 USS Fletcher (DD/DDE-445), named for Admiral Frank Friday Fletcher , was the lead Fletcher - class destroyer,
and served in the Pacific during World War II. She received fifteen battle stars for World War II service, and five
for Korean War service. Fletcher was laid down by the Federal Shipbuilding and Dry Dock Company, Kearny,
New Jersey, on 2 October 1941. She was launched on 3 May 1942; sponsored by Mrs. F. F. Fletcher, widow of
Admiral Fletcher; and commissioned on 30 June 1942, with Lieutenant Commander William M. Cole in command.