Summer Gardens open late June 2014.
Page 2 of 3 pages

Pictures taken on 30 June 2014.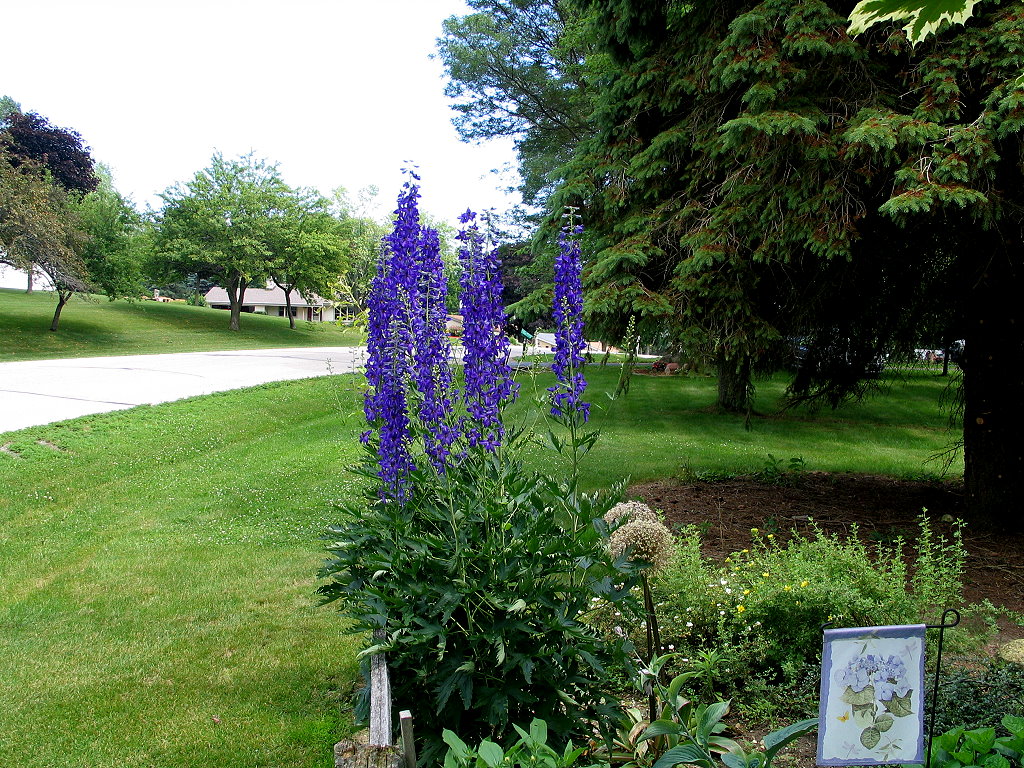 Delphiniums. Three pictures, all beautiful.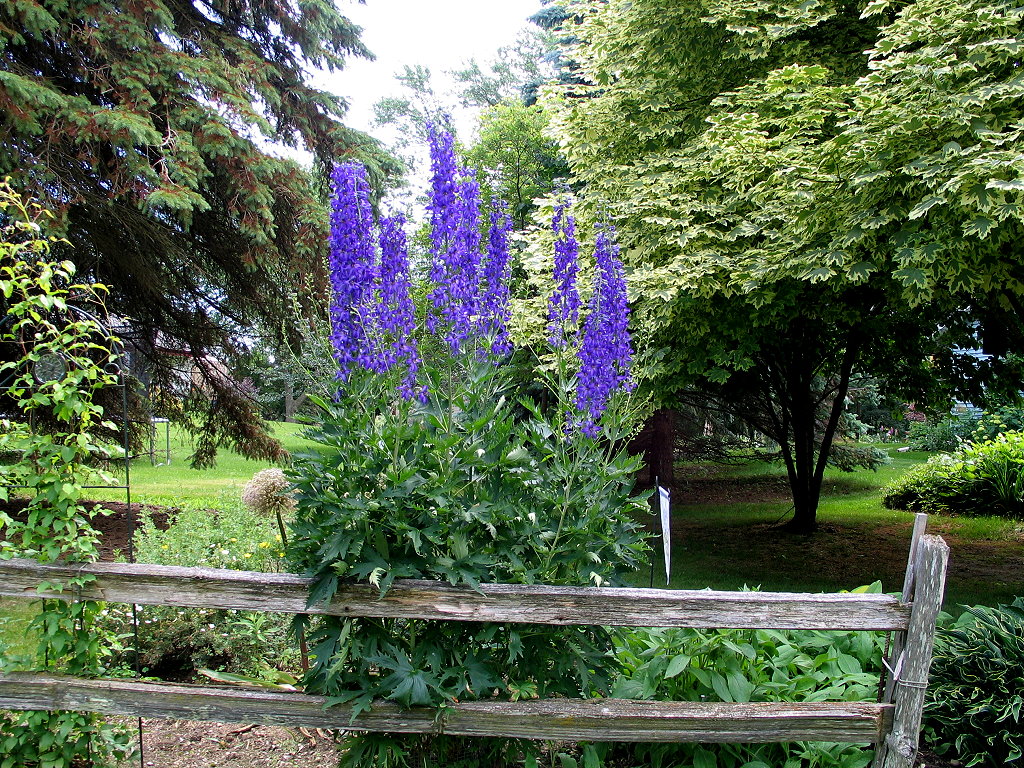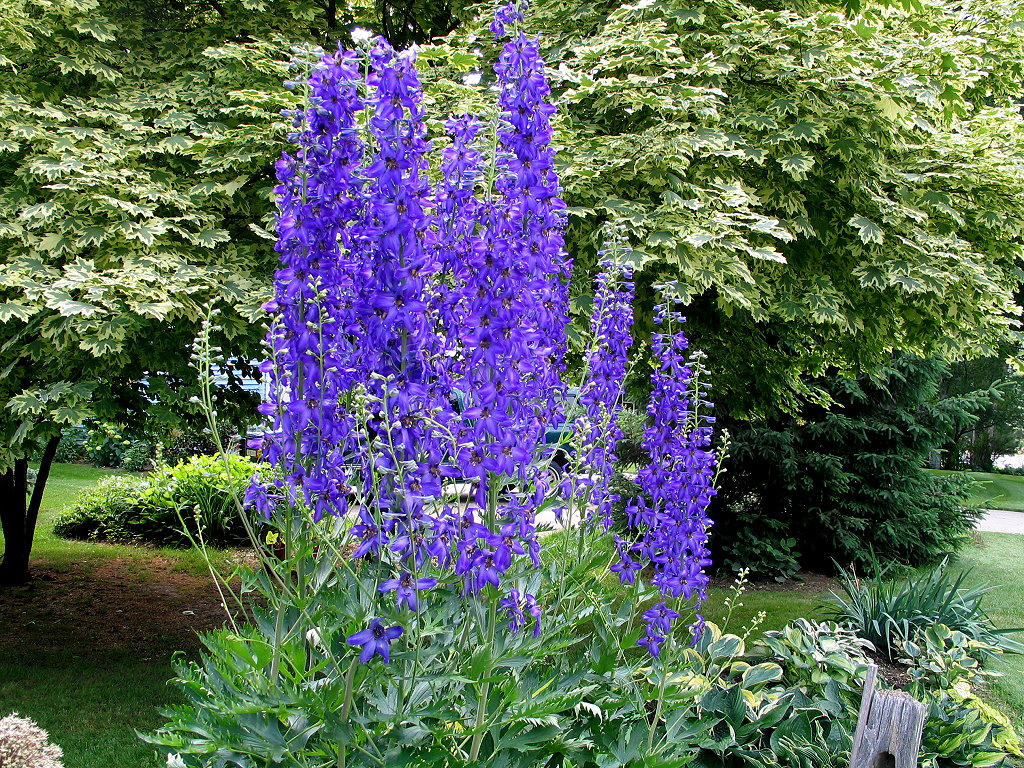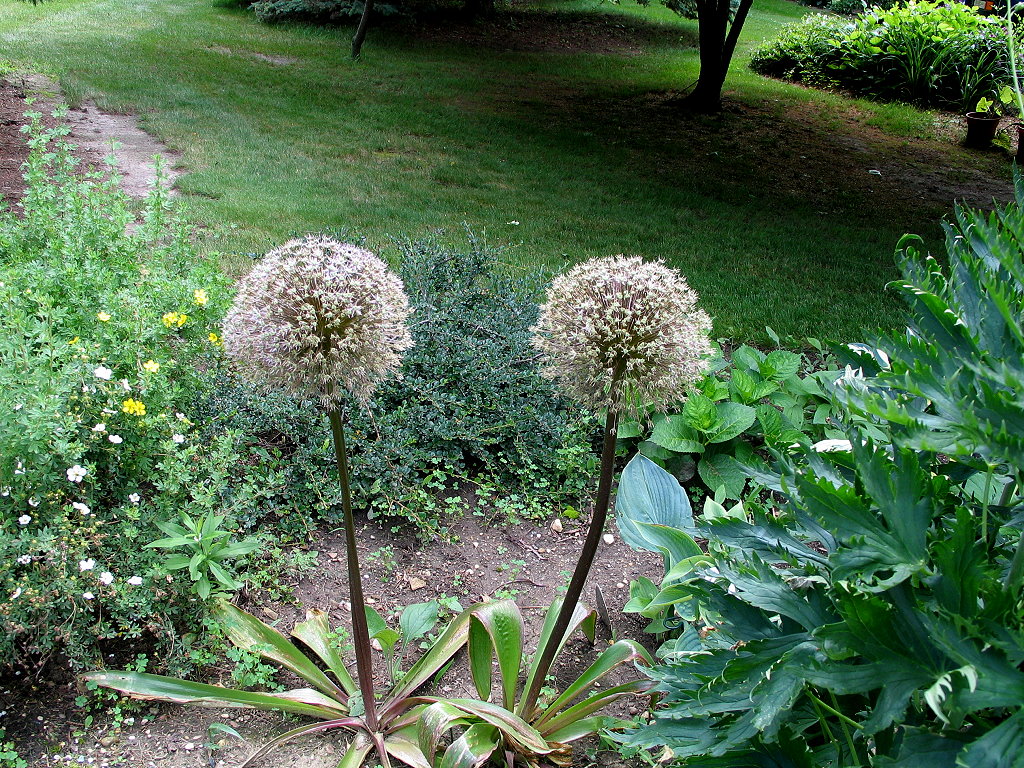 Allium globemaster. Done flowering for this season. A different kind of beauty.

Mixed flowers under our flag pole.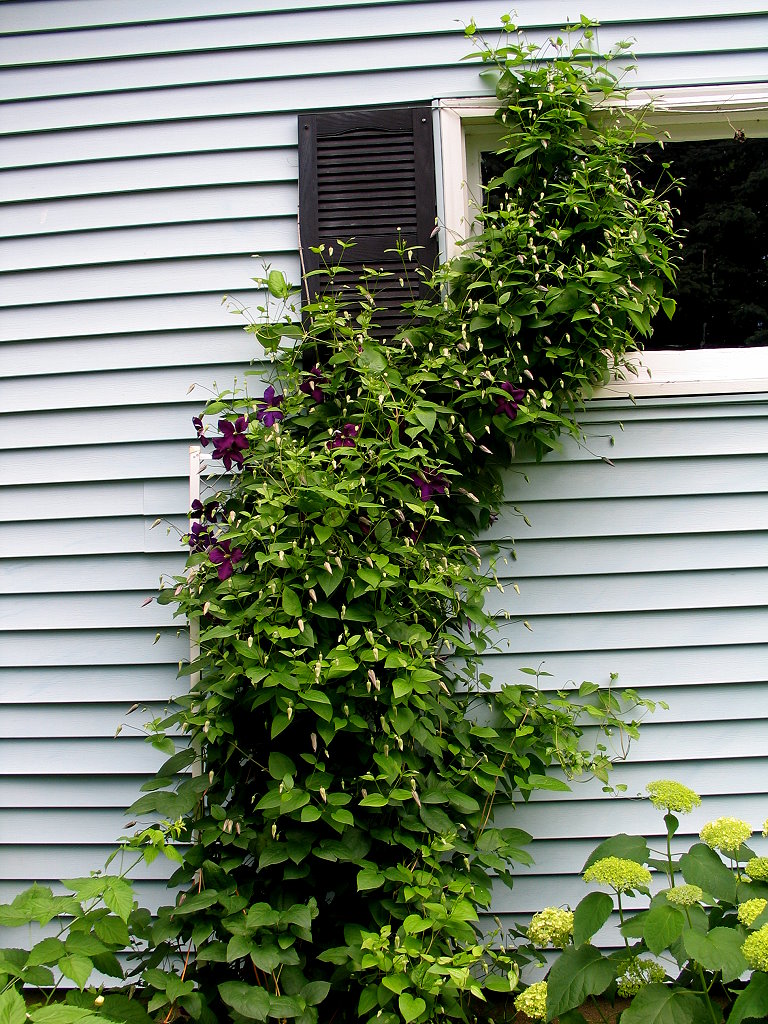 Clematis starting to flower. All new growth, from the bottom up, each year.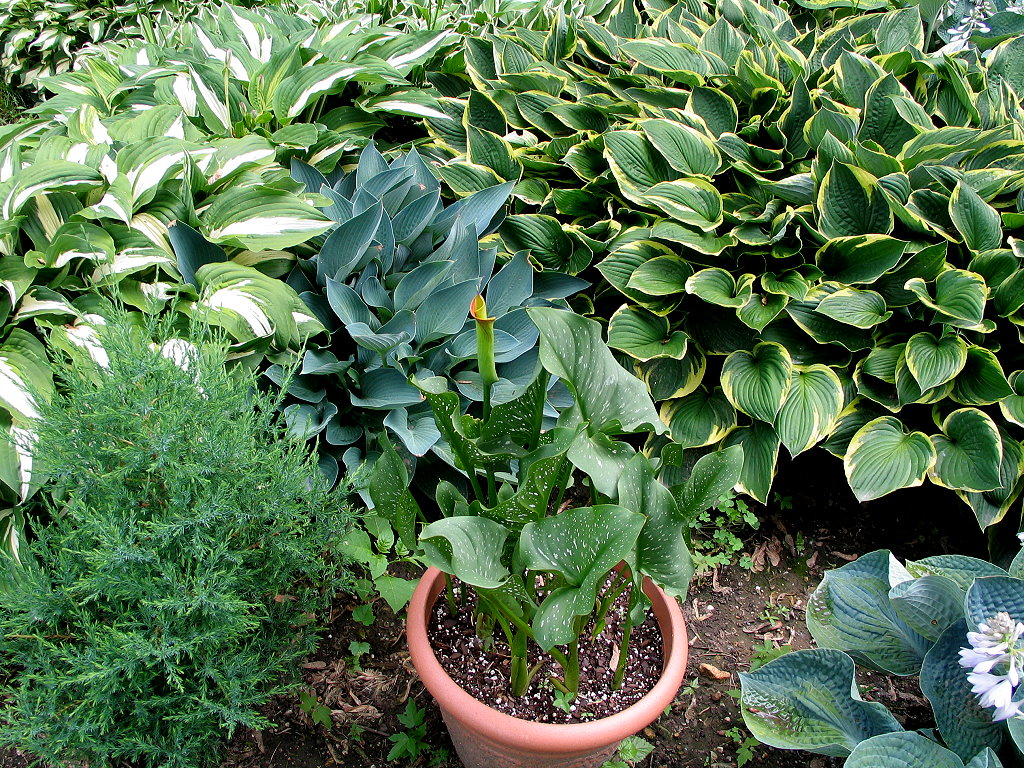 Yellow Calla Lilly starting to open.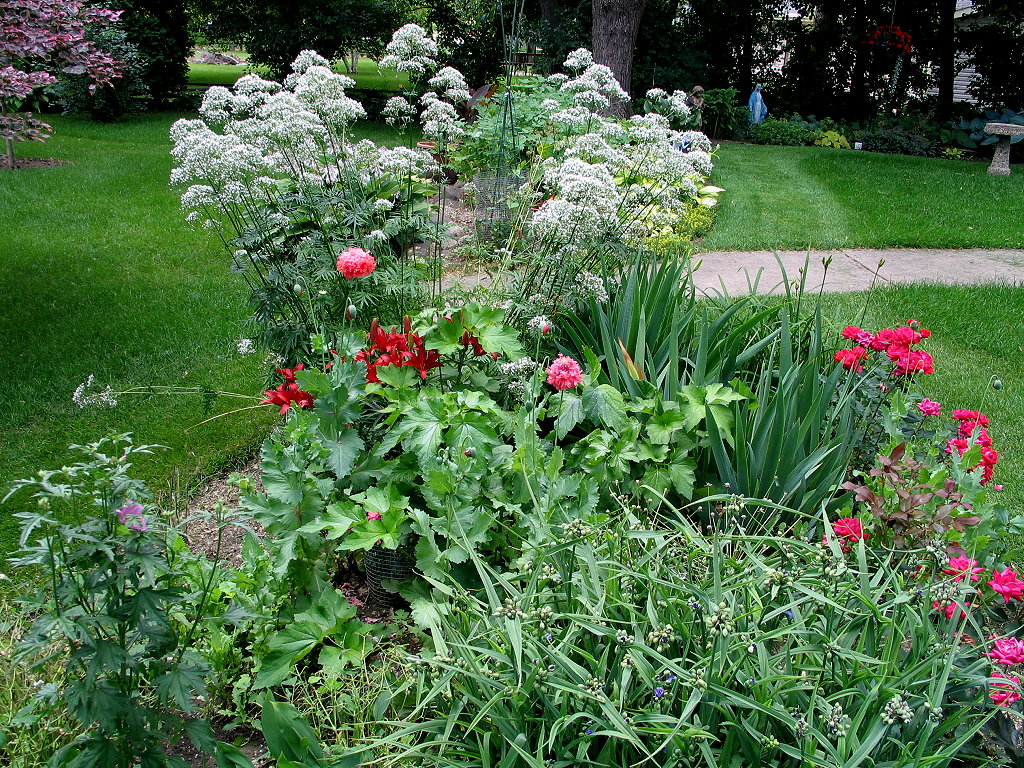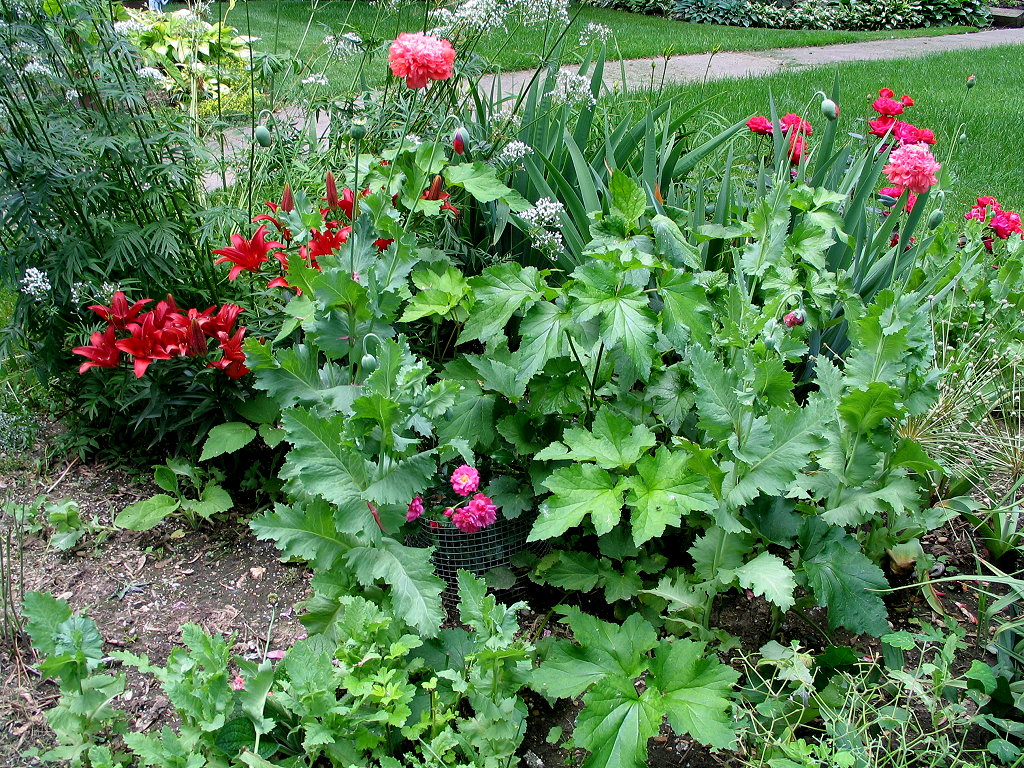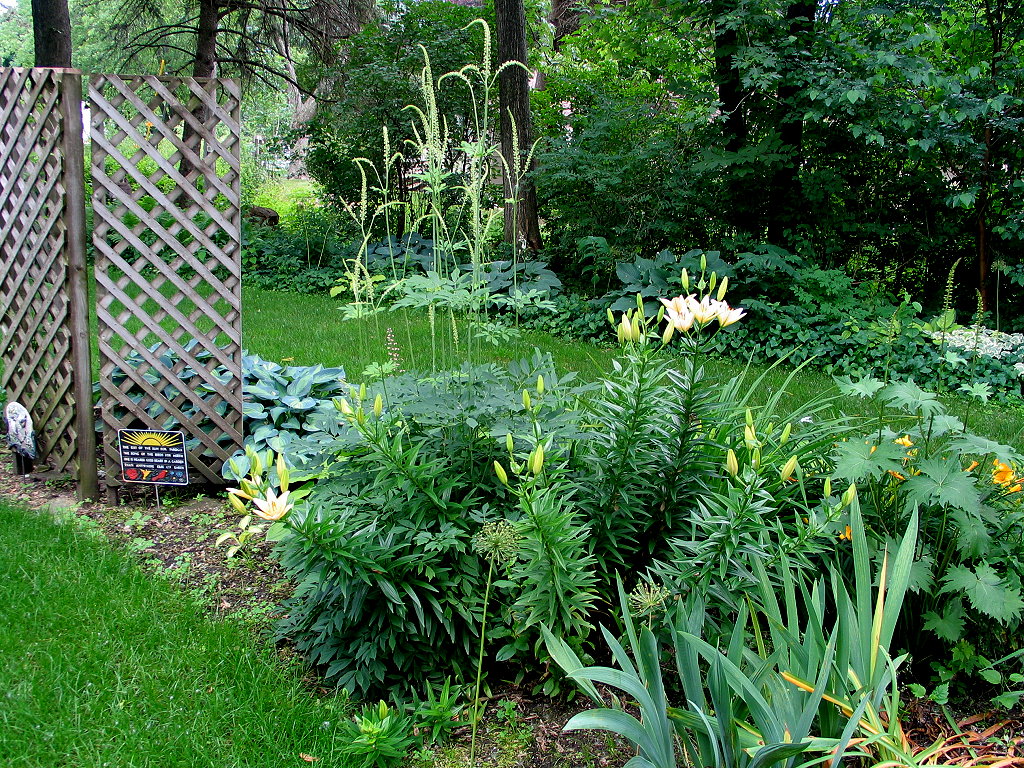 Pale yellow Lilly's in need of staking.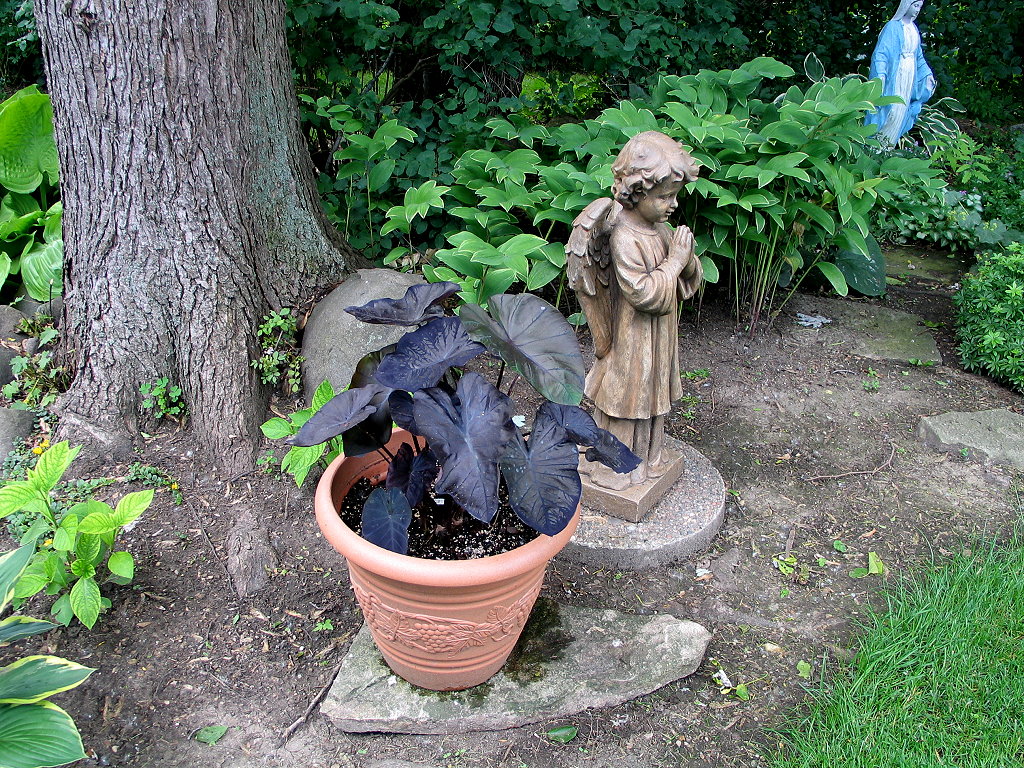 Black Elephant Ear, looking better each day and growing fast.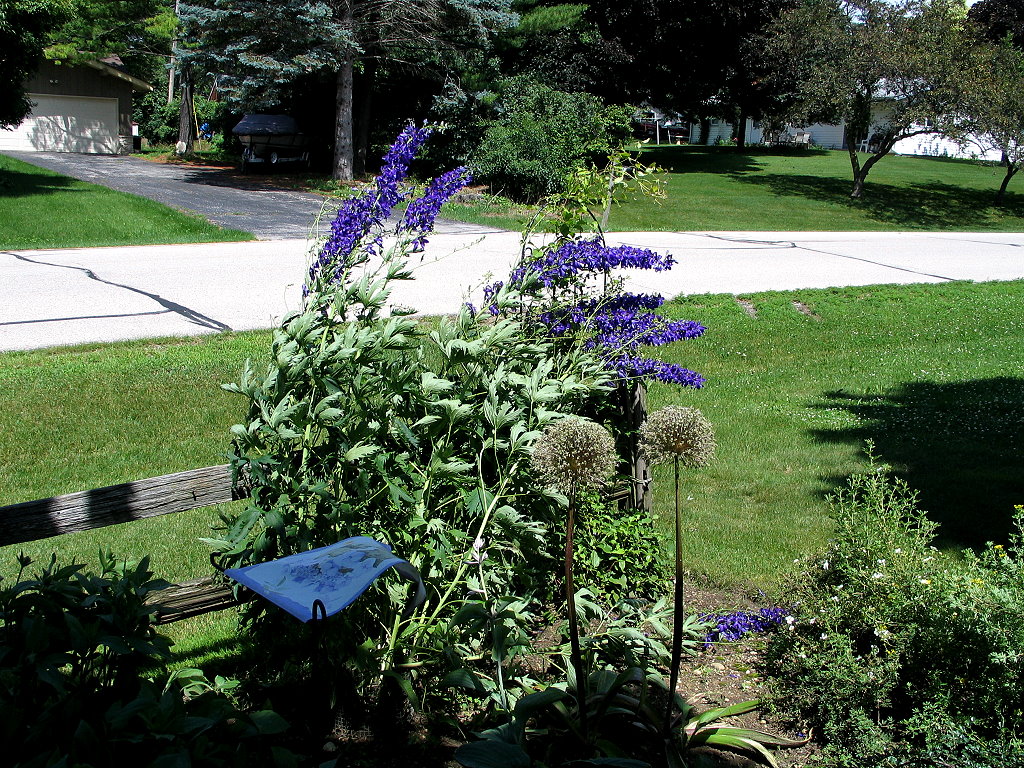 Wind damage from storm on 30 June 2014
Picture taken on 1 July 2014.