Spring Hostas in the Gardens of G & D
Pictures taken on 24 May 2006.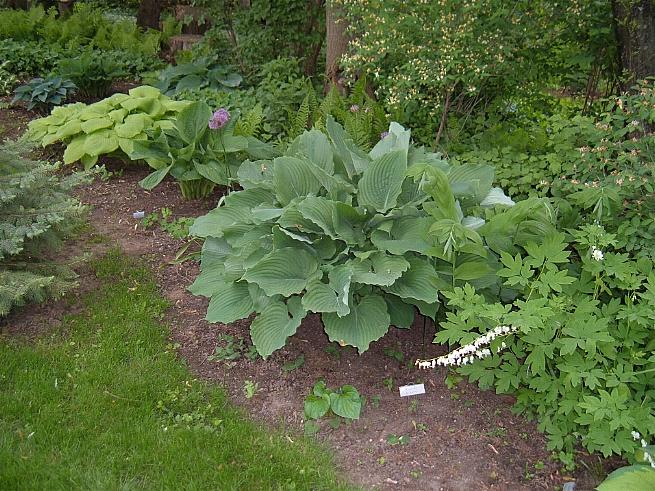 One of our favorites. The camera does not see like the eye. You are looking at the following:
In the center is Hosta Komodo Dragon. It measures over 3 feet high by nearly 5 feet across.
Slightly to the left is a Allium. Slightly to the right are Solomon Seals. A bit more to the right is a white Bleeding Heart.
The hosta in the upper left corner is Piedmont Gold.