Spring Gardens open 4 June 2014.
Page 3 of 6 pages
---

Unless otherwise indicated, all pictures on this page were taken on June 9, 2014.
Some will seem like duplicates, but we posted them to show growth in a short time.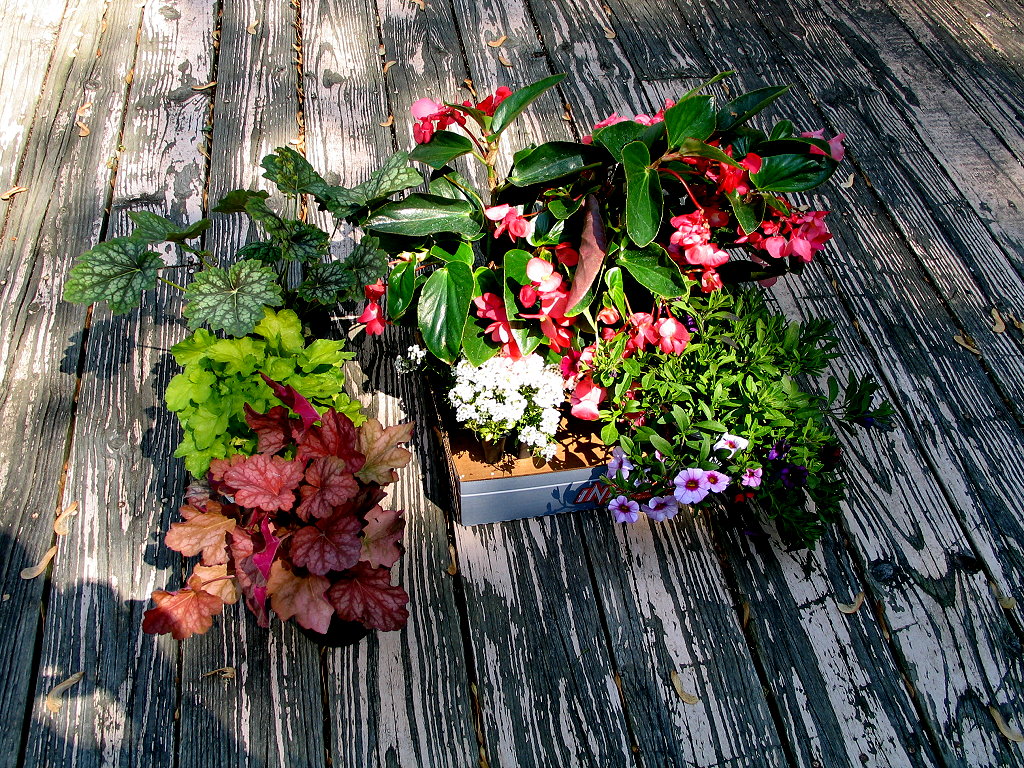 New flowers waiting to be planted.
The bright red flower, upper right, is PINK ANGELWING BEGONIA.
Lower right is Trixi Berry Darling.
Colors are "Compact Purple";" Light Pink + Eye"; and"Royal Purple".
On the left are three Heuchera, Coral Bells.
In the center, the white flowers are Sweet Alyssum Snow Crystals.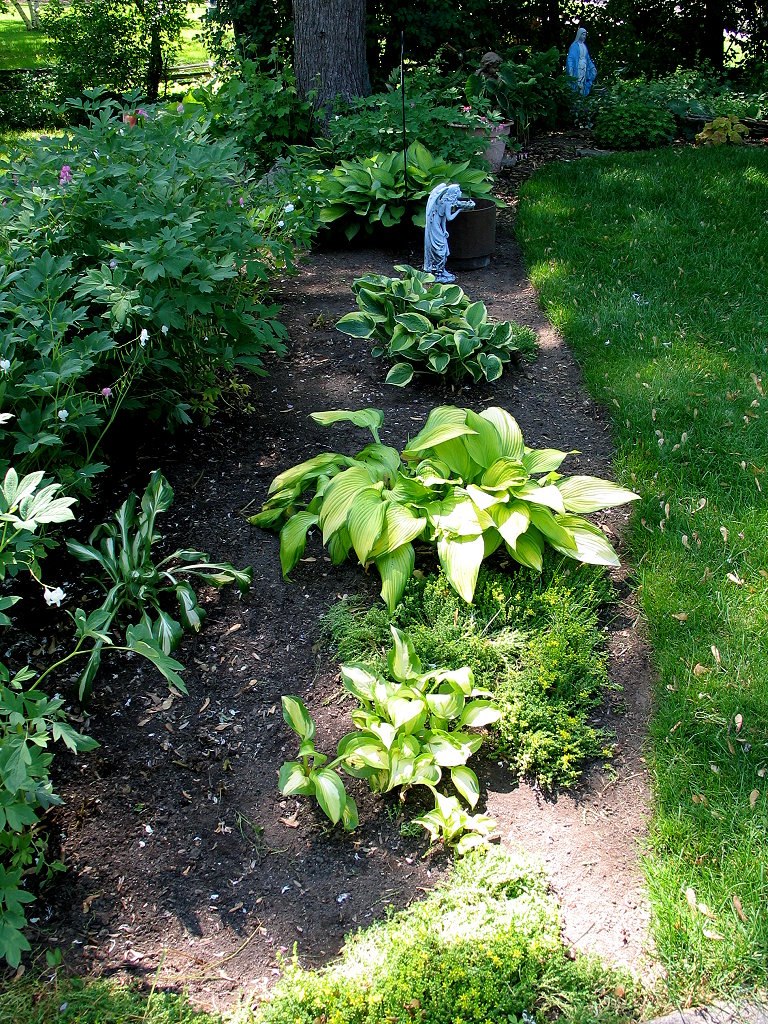 Red and white Bleeding Hearts, Hosta and Forget-me nots removed to provide room for our Hostas.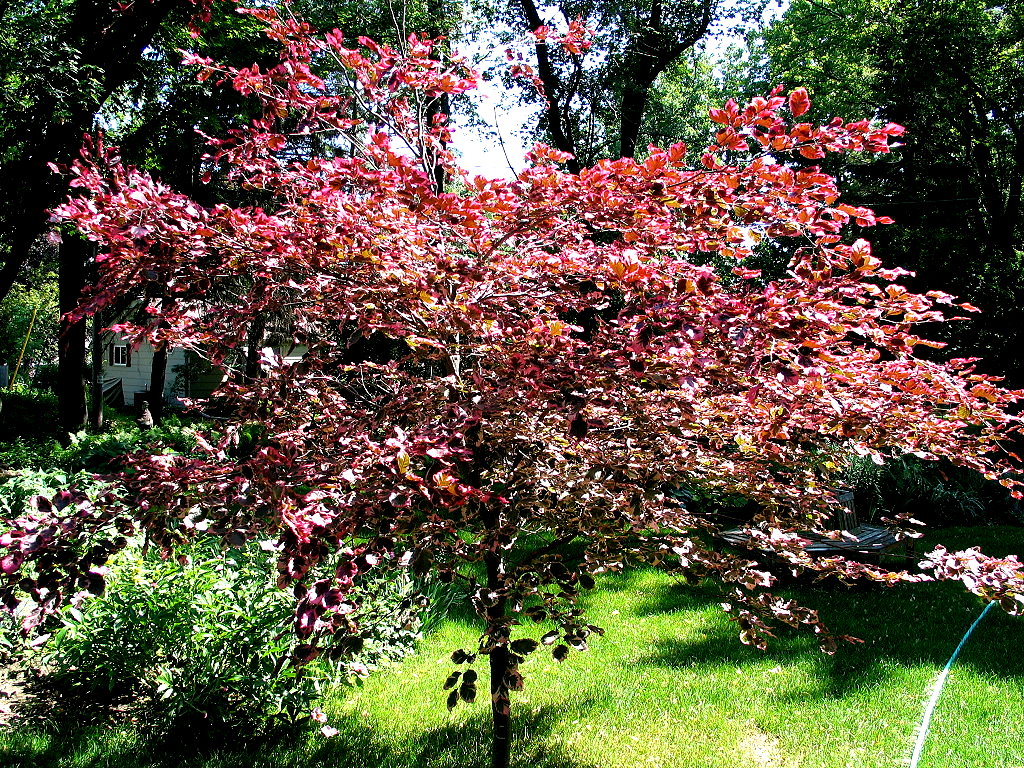 Tri-color Beech Tree, looking beautiful.

Foxgloves starting to open.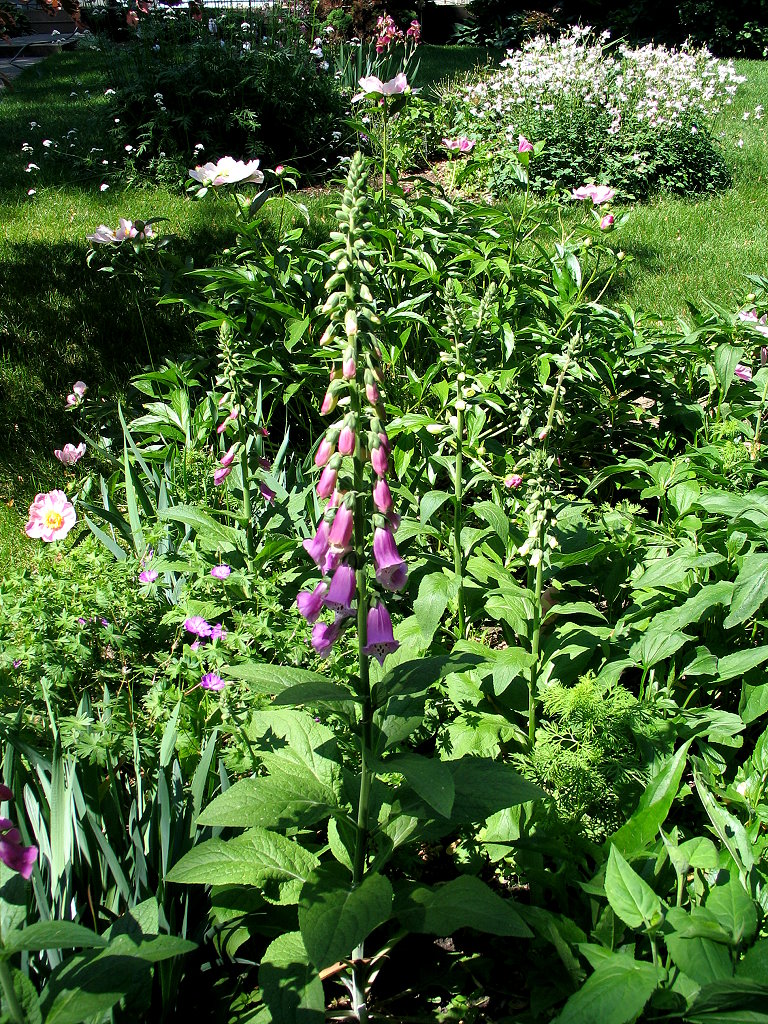 Hosta--Guardian Angel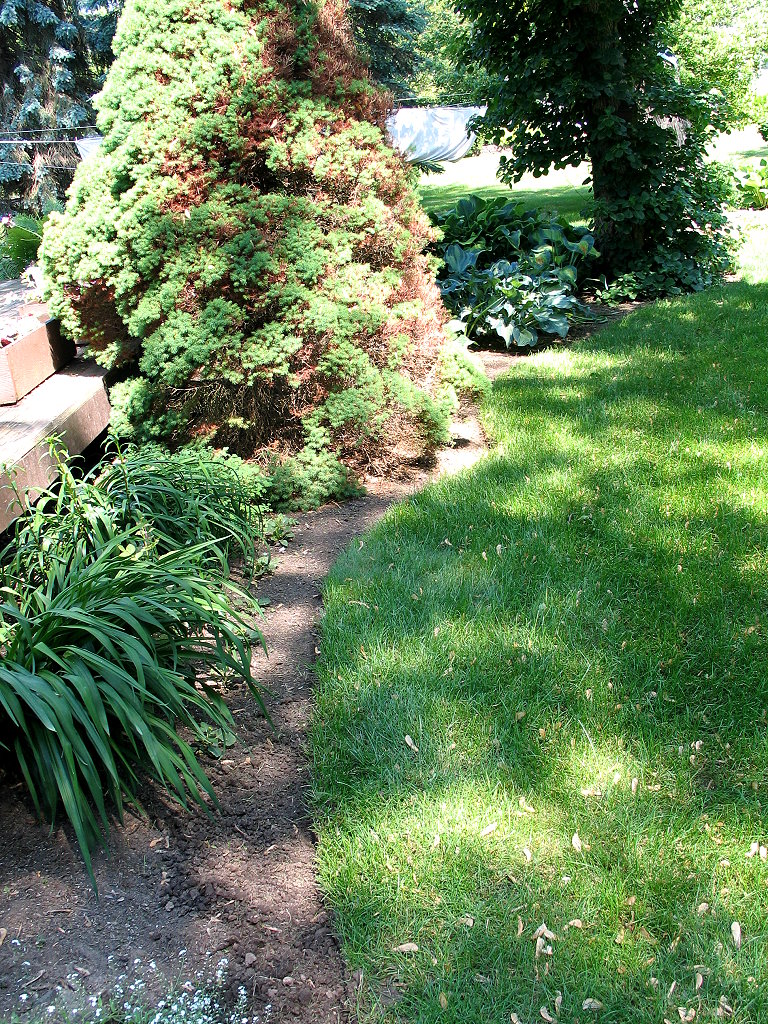 Freshly edged flower bed.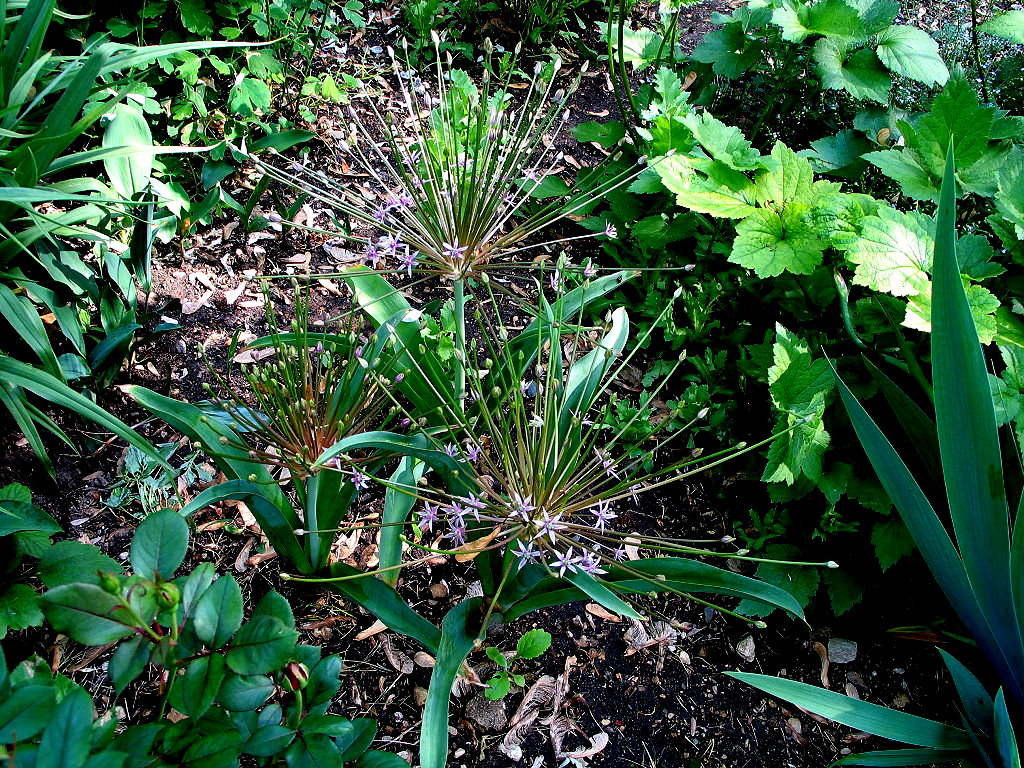 Allium schubertii.
This Allium is a conversation-piece.
It boasts huge 12-15" wide flowers on plants that are only 20" tall. Itís a great late spring finale.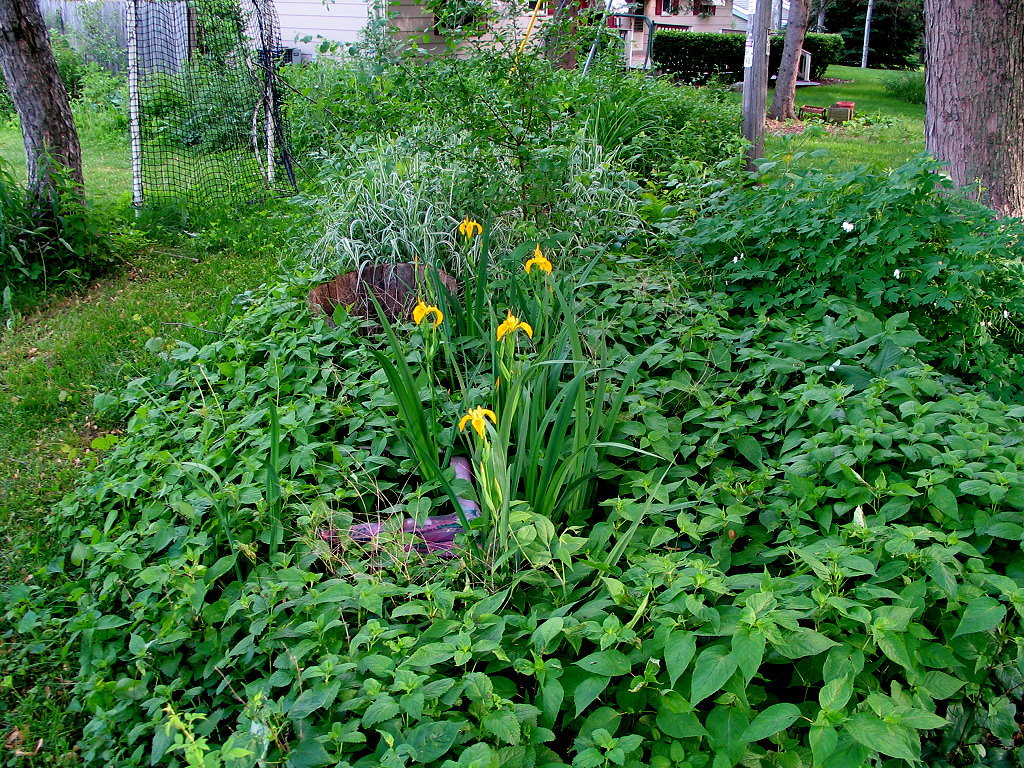 Miniture yellow Iris along our east lot line. This is a wild, un-tended area.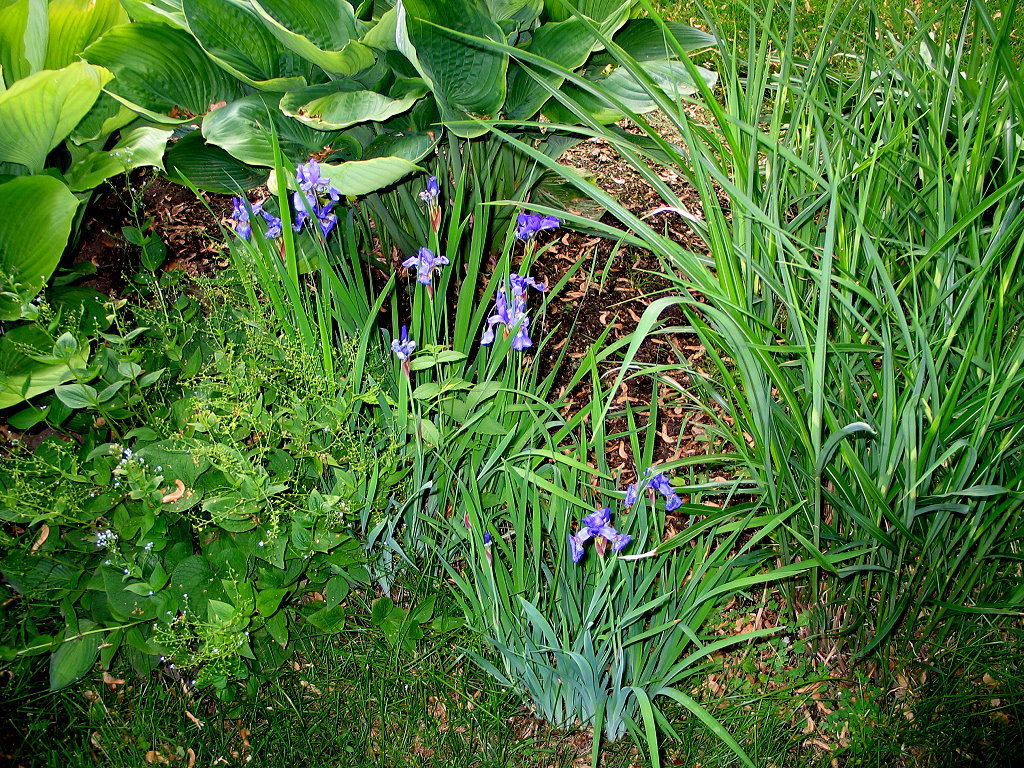 Miniture blue Iris in our east lot line, flower bed.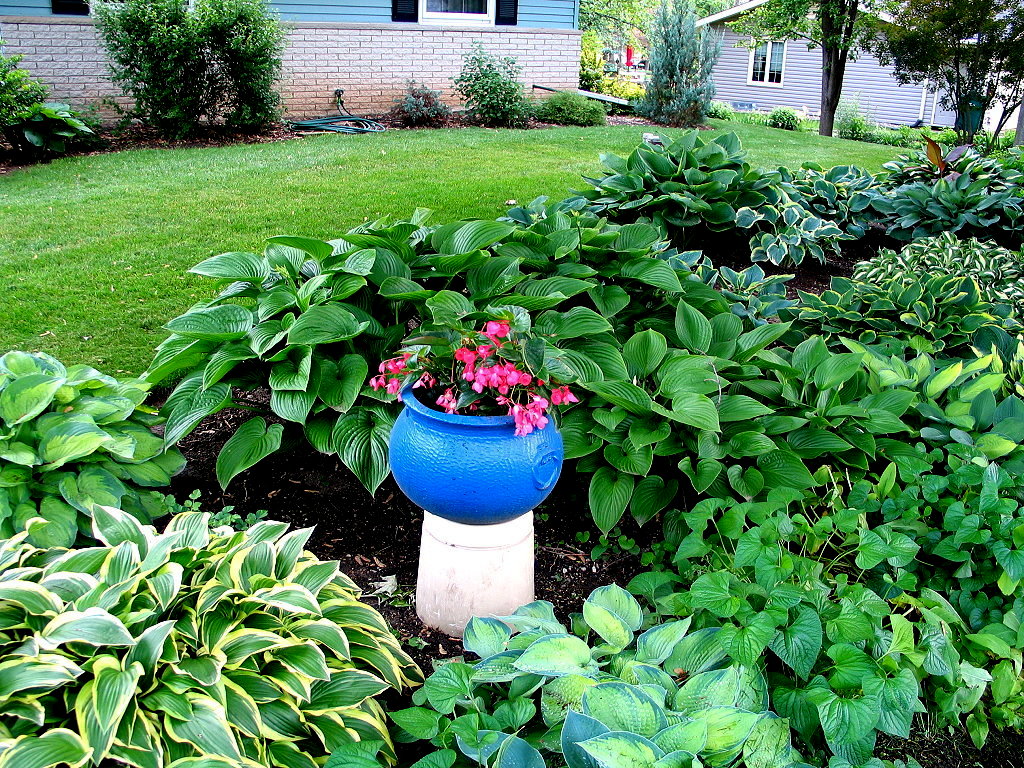 "Pink Angelwing Begonia" among our hostas.