(Updated on 29 December 2016)
Captain Arthur F. Spring, U. S. N.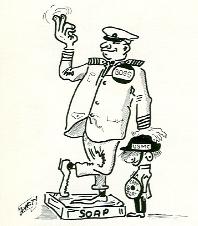 Born in Laconia, New Hampshire, on Christmas Day in 1908, Captain Arthur F. SPRING, Commanding Officer, attended public schools there.
He received appointment to the Naval Academy in 1926 and was graduated and commissioned as Ensign in the class of 1930.
An outstanding midshipman, he played varsity football and basketball and was a member of the all-American LaCrosse Team for three years.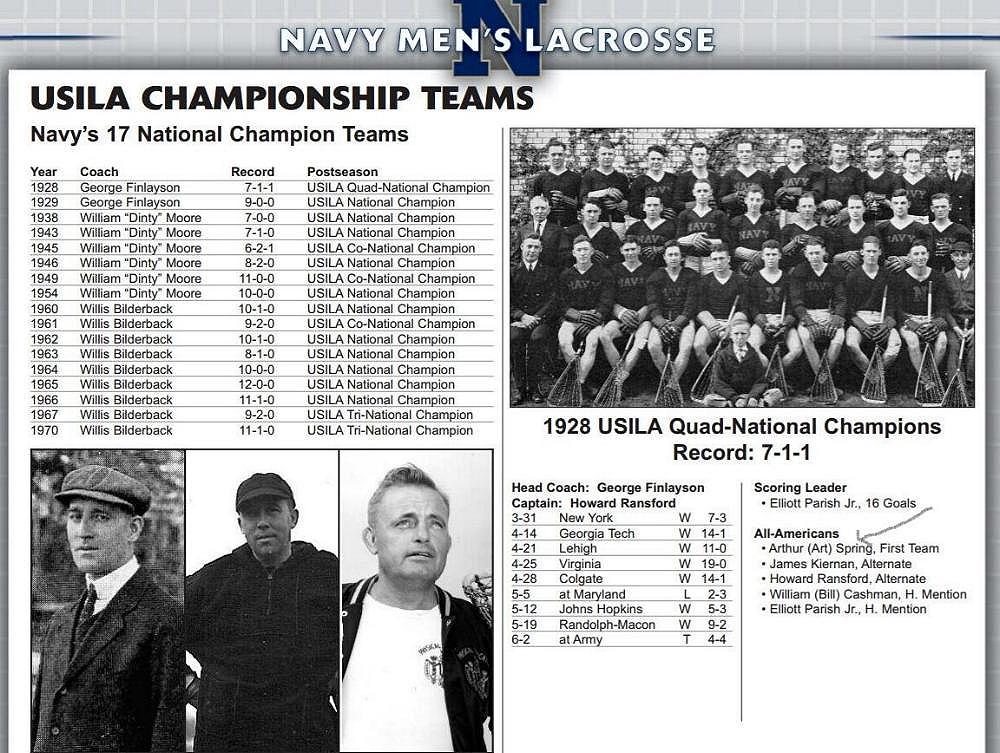 Among other positions of leadership, Captain SPRING served as Executive Officer aboard the USS MISSOURI and as Commanding Officer
of the USS MOUNT KATMAI before promotion to the rank of Captain in July, 1949. He then served under the Joint Chiefs of Staff
before assuming command of the USS RENVILLE in 1954. For fourteen months before reporting to his present duty, Captain SPRING served as
Chief of Staff for Commander of Training Command, U. S. Pacific Fleet. In October 1956, he assumed command of the HELENA,
now Flagship for the United States Seventh Fleet in the Western Pacific.

Captain SPRING is married to the former Clare Murphy of San Francisco, California.
They have one son, Arthur Thomas, who is presently beginning his Naval career as an Ensign serving in the Pacific Fleet.
(This short bio and cartoon, copied from the USS Helena CA-75 1957 cruise book)
---
(Updated on 28 August 2016)

50 years ago -Laconia's "Spring" was a Navy officer

By Warren D. Huse

Posted Nov. 27, 2010 at 3:15 AM

LACONIA — Rear Admiral Arthur F. Spring, 52, commander of the U.S. naval base at Subic Bay,
his wife and four other persons were killed, Nov. 15, 1960, when their Navy patrol plane crashed
into a Philippine mountain and burned," The Citizen reported, 50 years ago.

Spring was a 1930 graduate of Annapolis, where he starred in football and lacrosse.

"He won the Navy commendation ribbon while a gunnery officer on the cruiser Louisville off Guadalcanal in
World War II and later commanded the heavy cruiser Helena. He assumed command at Subic in February 1960,
after serving as chief of staff of the 7th fleet."

Early in his career, he was at Guantanamo Bay in Cuba where he was chief of training command beginning in 1946.
Previously he had been executive officer on the USS Missouri.

"While he was in Boston, from 1934 to 1936 at the time that the battleship was under construction at the
Charlestown Navy Yard, he and Mrs. Spring came often to Laconia."

The admiral was the son of longtime Laconia Fire Chief Arthur W. Spring.

BELOVED and RESPECTED BY ALL.