USS Quincy CA-71 and USS Helena CA-75 in Yokoska, Japan
Pictures taken in November 1953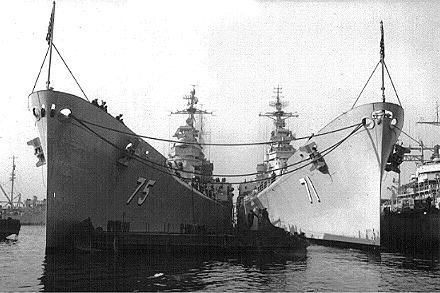 The above picture provided by Dennis Kuhl, YN3, "F" Division, USS Helena CA-75. May 1953 - June 1955.
Upper left photo, the author of this page.
Lower right photo, note Helena's 3" guns and Quincy's 40 MM guns.