The following pictures were taken looking east from our home on 20 December 2006. 6:40 AM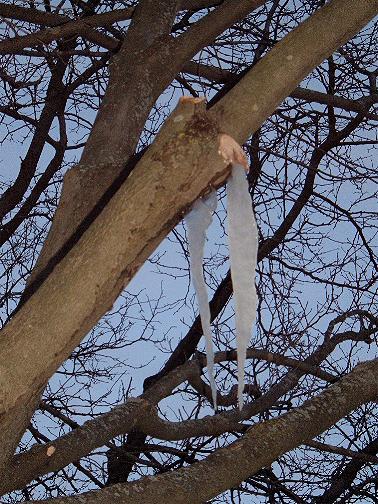 Tree sap is flowing. February 2006.
Two pictures of our Anglewing Begonia. Inside for the winter. 18 October 2005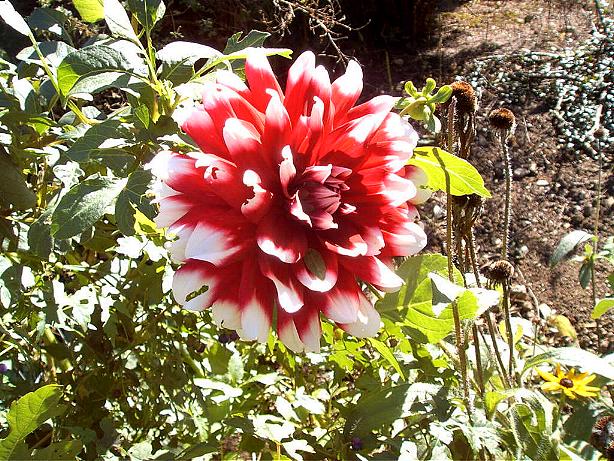 Dahlia
This picture was taken on 15 October 2005 by my good friend and neighbor Joe Wasiak





Pictures of our Red Maple tree in full fall color.
13 October 2005.




The last Begonia petals of the season.
They provide color floating in a bowl of water for many days. Pretty!


Anglewing Begonia
Some members of the New Berlin Garden Club tour the Gardens of G & D
13 June 2005