Fall in the Gardens of G & D
Page 4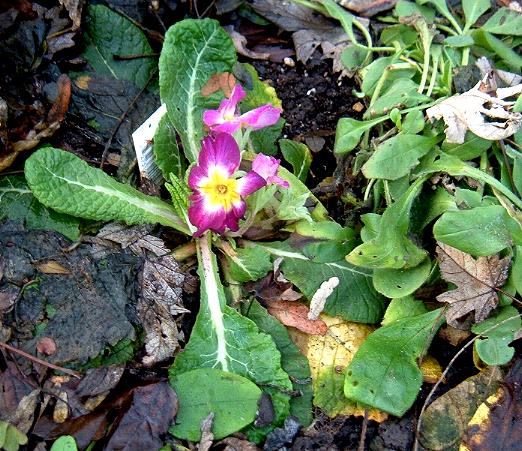 A Primrose in bloom with more buds set to open. 13 December 2006.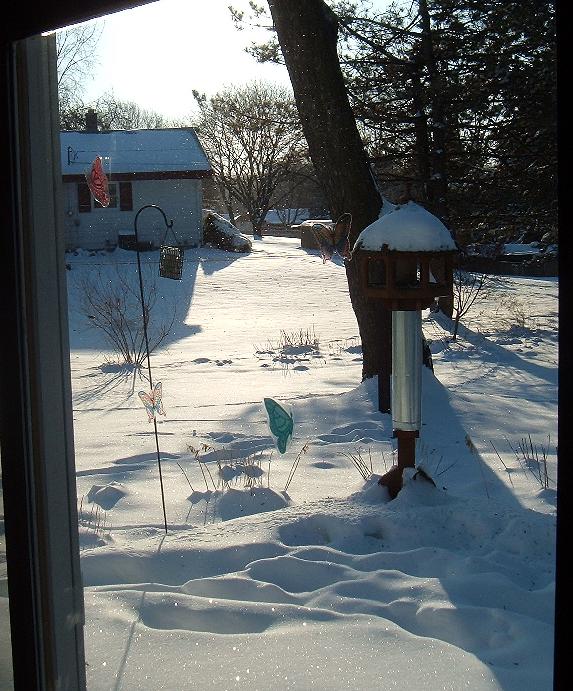 Look closely!
The white specks are tiny pieces of frost blowing off our trees. 3 December 2006.

Beautiful tropical Hibiscus. 3 December 2006.


Technically , not winter yet. 10 inches plus
Picture taken through our back window. 3 December 2006.
Locust leaves cover our driveway
Fall leaves and fall hostas.
---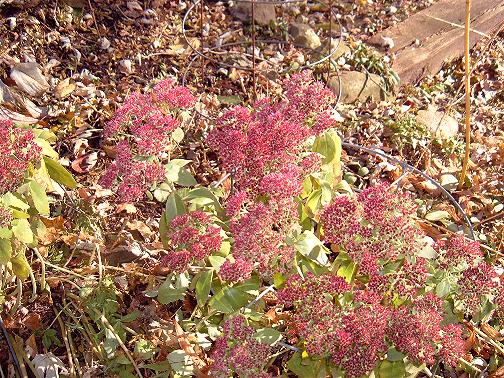 Fall Sedum 5 November 2006.

Our pear tree puts on a fine fall show.
10 November 2006.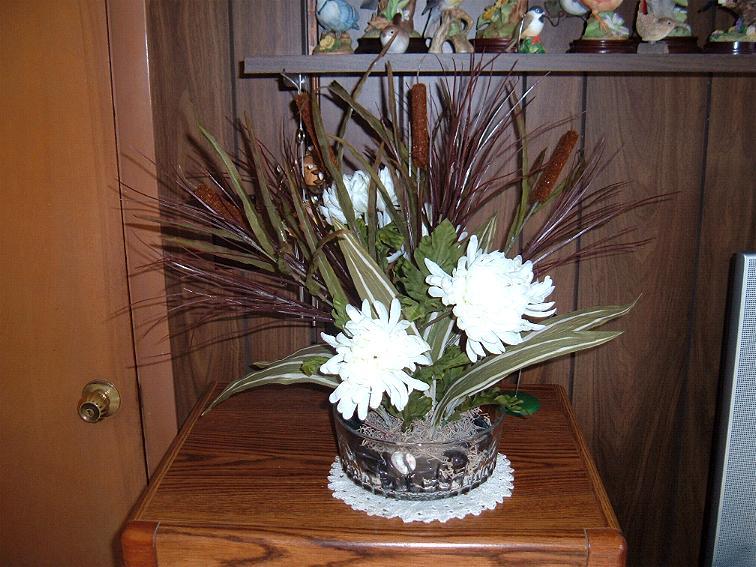 An inside flower creation by "G". 11 November 2006.