Page established on 23 January 2012
---
This page is dedicated to CWO Wayne M. Bell
He was killed in Viet Nam, while on his second tour of duty as a helicopter pilot.
Wayne was a member of the MSQ-28 unit.
Stationed in Korea, 1962 - 1963.

There are many pictures of him
throughout our links.

AN/MSQ-28

The picture of Wayne on the left was
taken sometime in 1962 - 1963.
His grade then was SP5
---
The image that follows is a pencil tracing from the Viet Nam Wall.
Panel 41 Row 52.

To view his "Wall" memorial please click HERE!
---
Those of us who lived with SP5 Bell and knew him well, assumed he was discharged from the US Army upon his return to the United States.

The following is a copy of his orders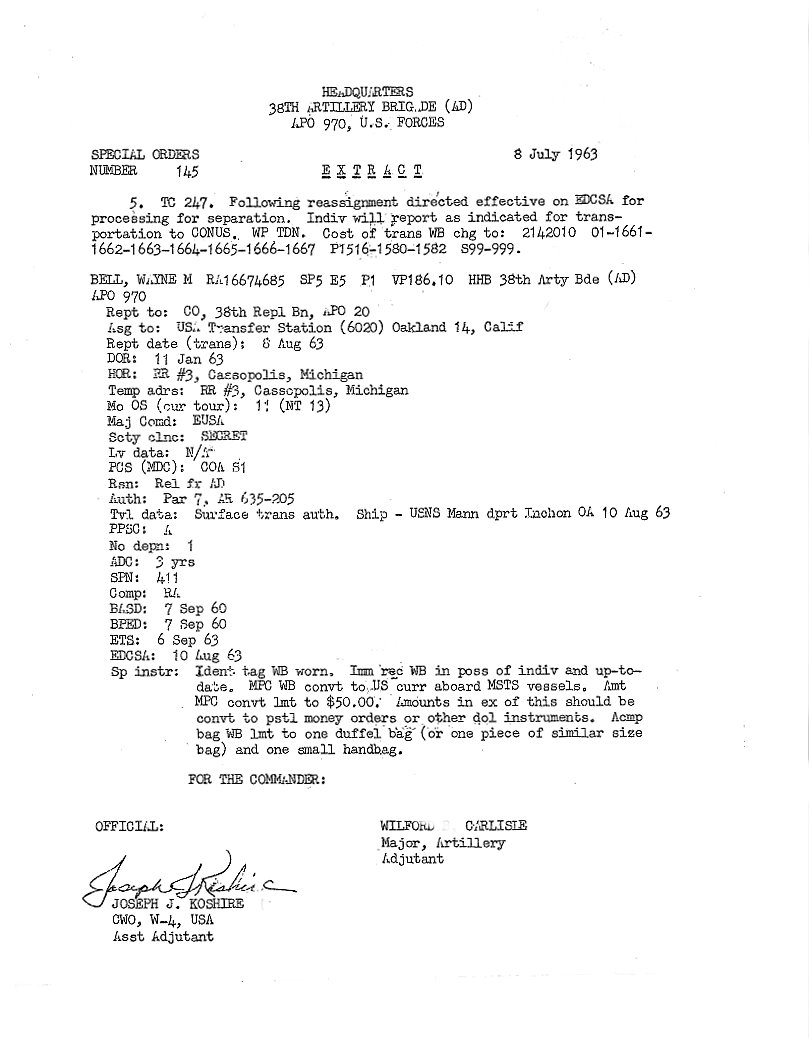 Front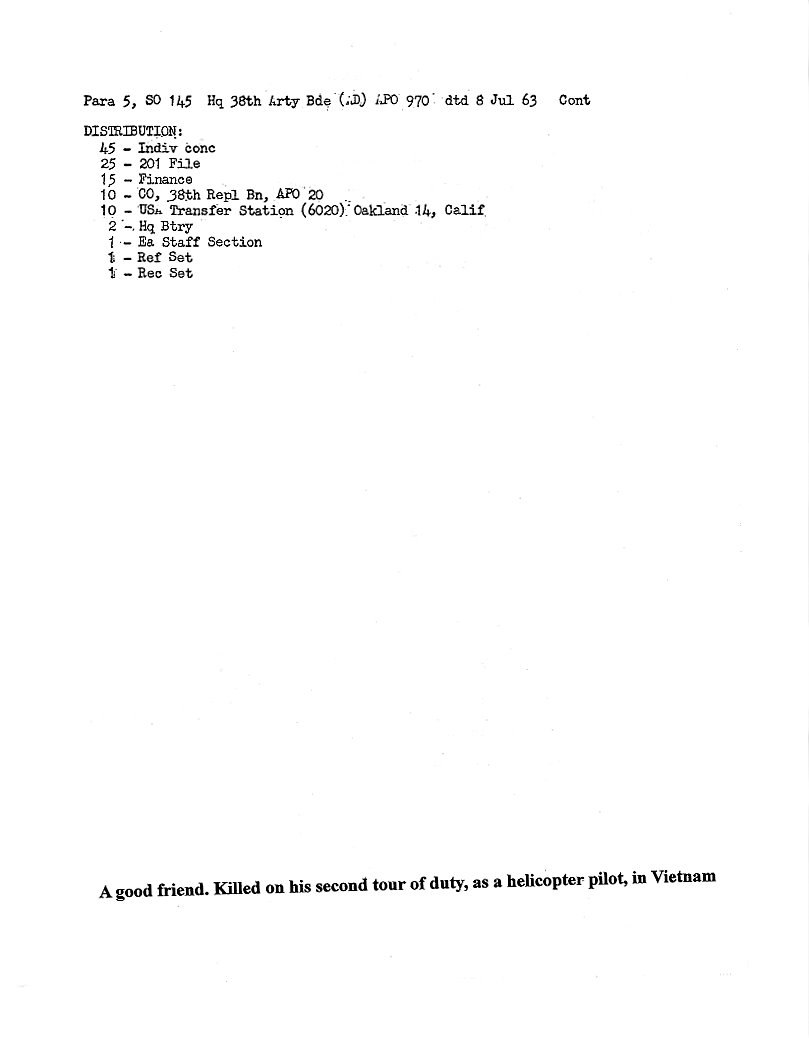 Back

We do not have details of his life, training as a chopper pilot or his two tours of duty in Viet Nam.

You are remembered Wayne!!!!!!