NIKE
(page 3)
To view the Sequence of Events
Click HERE
---
No Host Cocktail/Dinner. Treadway Inn, Lebanon, PA
(This welcome booklet measures 5 1/4 inches wide by 8 inches high)

Front page (outside)


Back page (inside)


Front page (inside)



Back page (outside)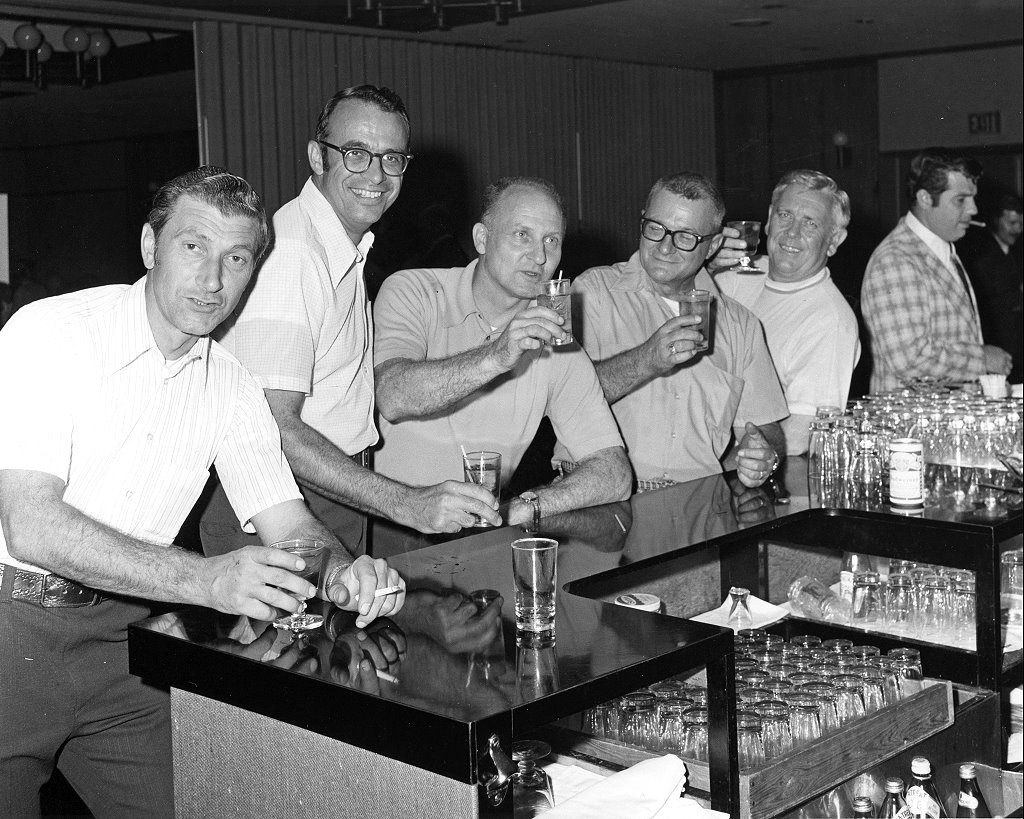 L to R:
Wally Zimmer; Dave Brouchoud; Fred Pirzzoli; Tom Korkos; Joe Diesler
Wisconsin NIKE Representatives and Participants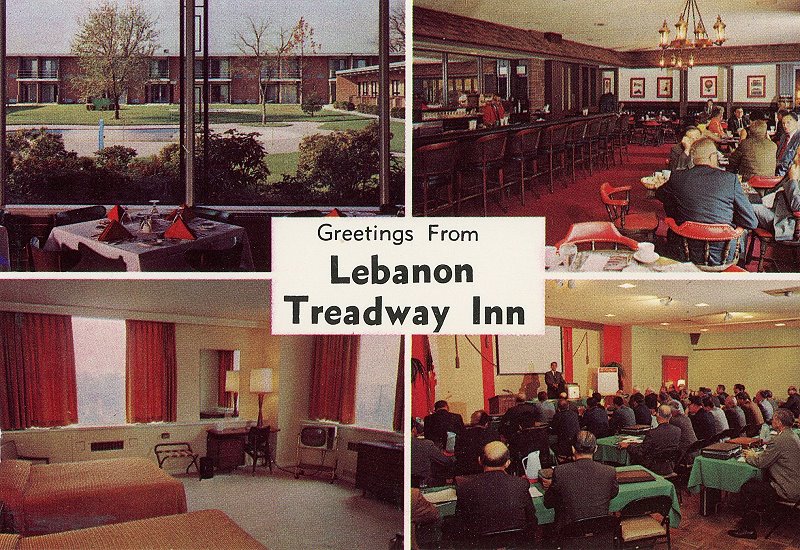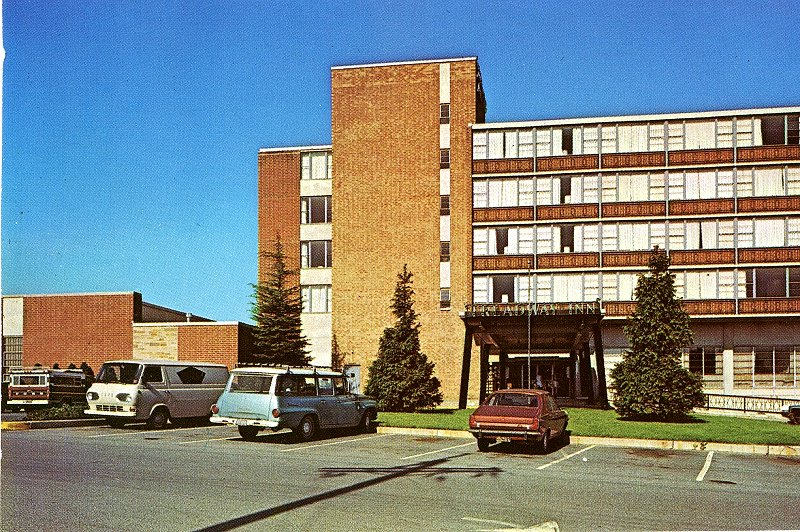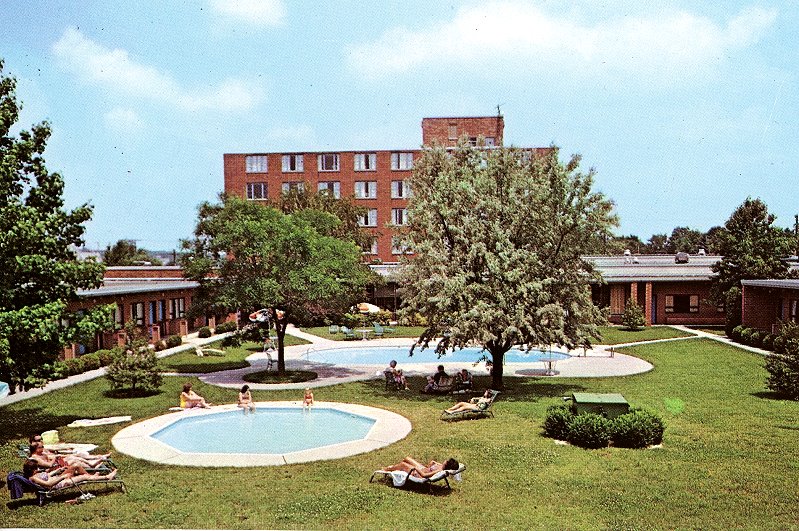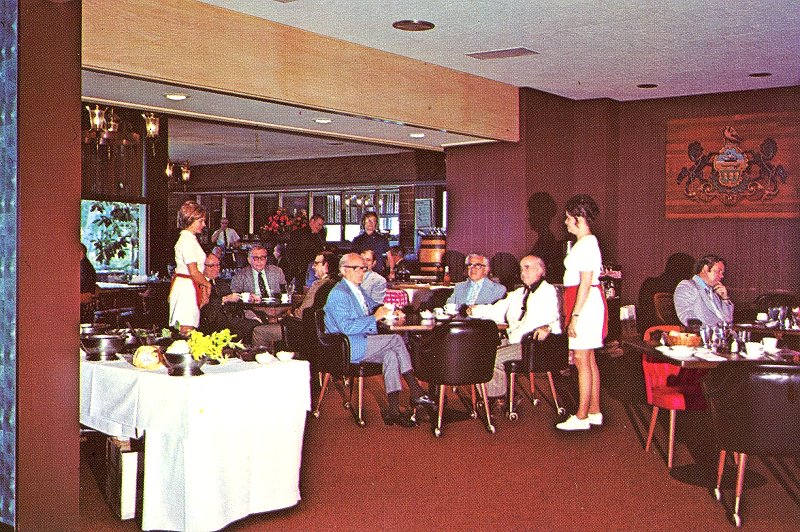 ---
The following 4 pictures show us practicing for the main event.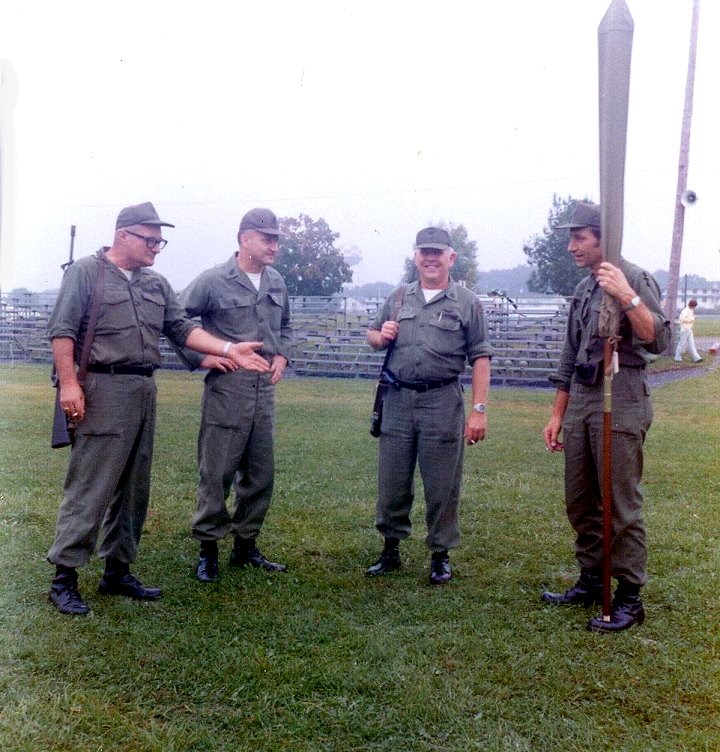 L to R
Tom Korkos; Fred Pirozzoli; Joe Diesler; Wally Zimmer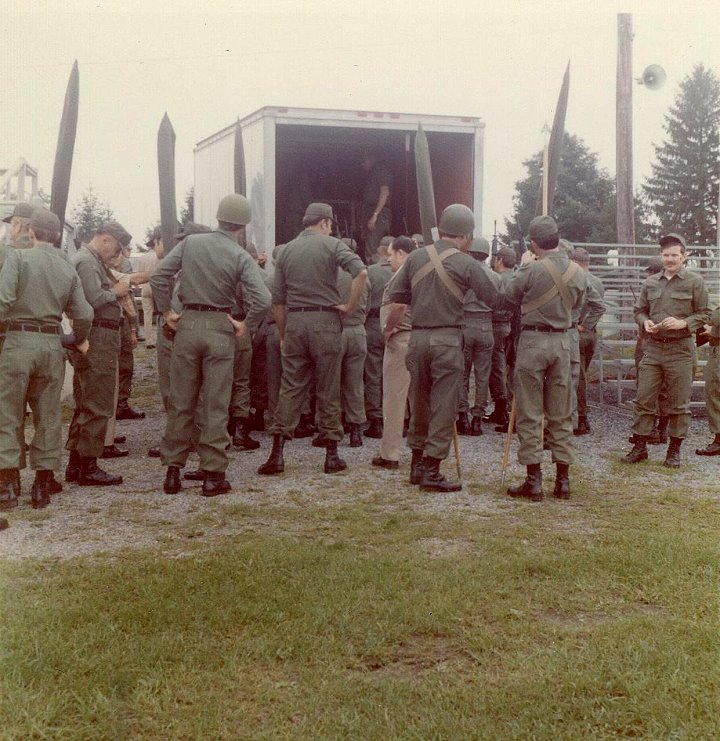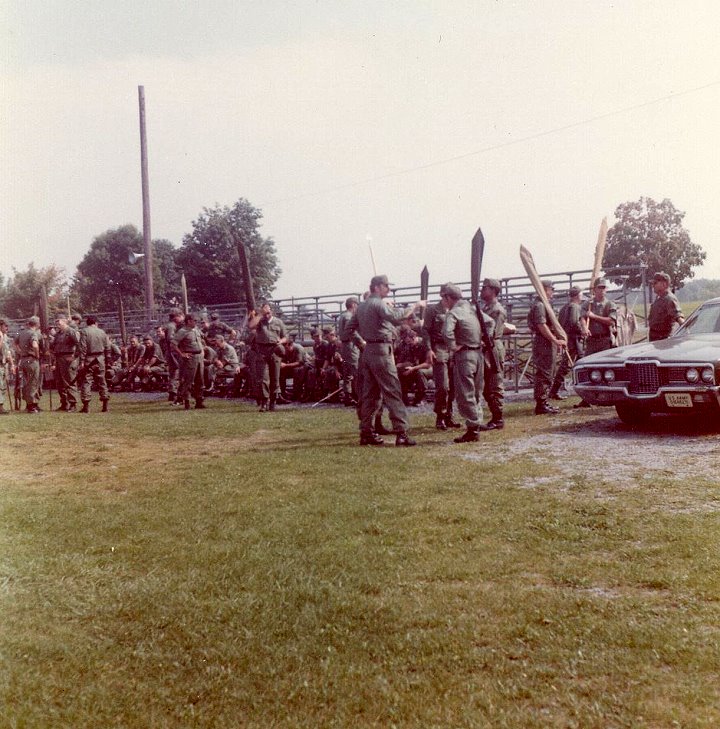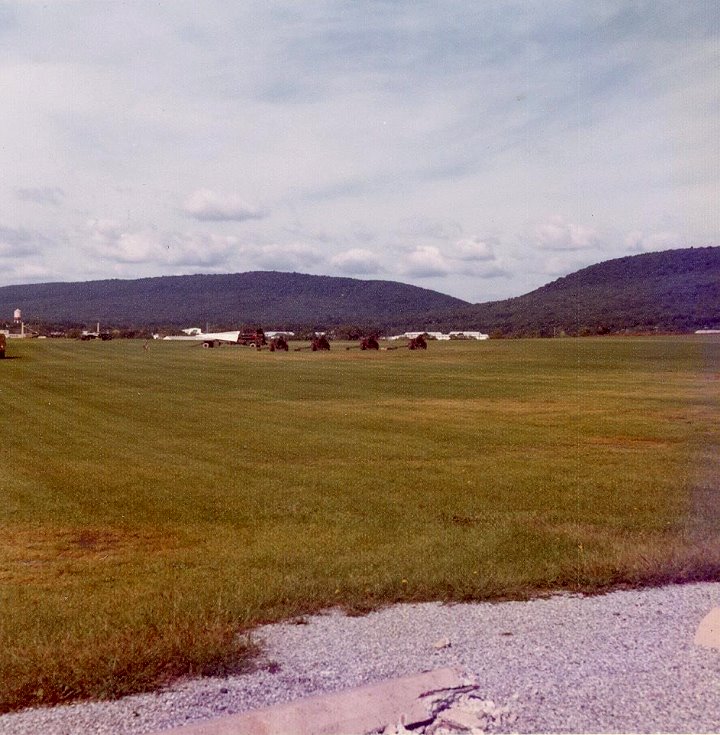 ---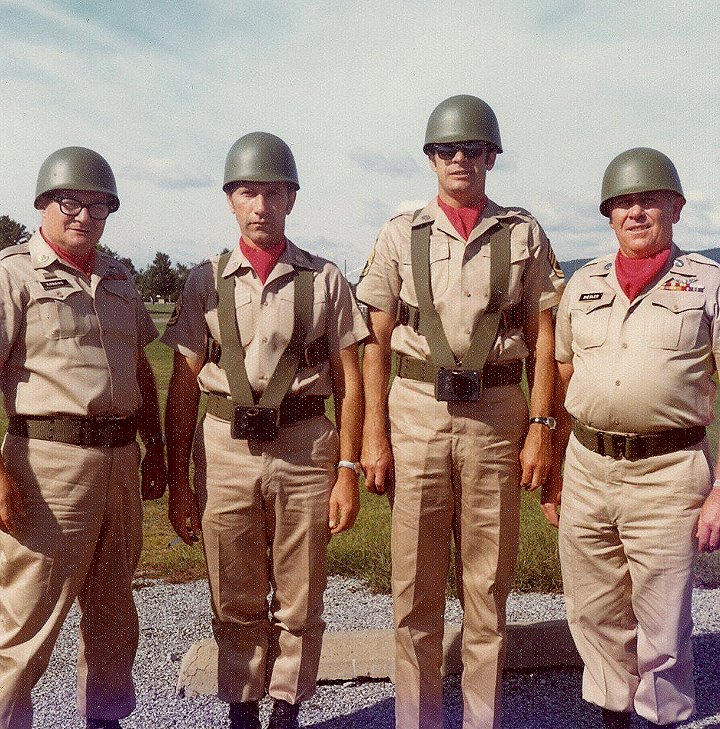 The day of the Final Review.
L to R
Tom Korkos, Wally Zimmer, Dave Brouchoud; Joe Diesler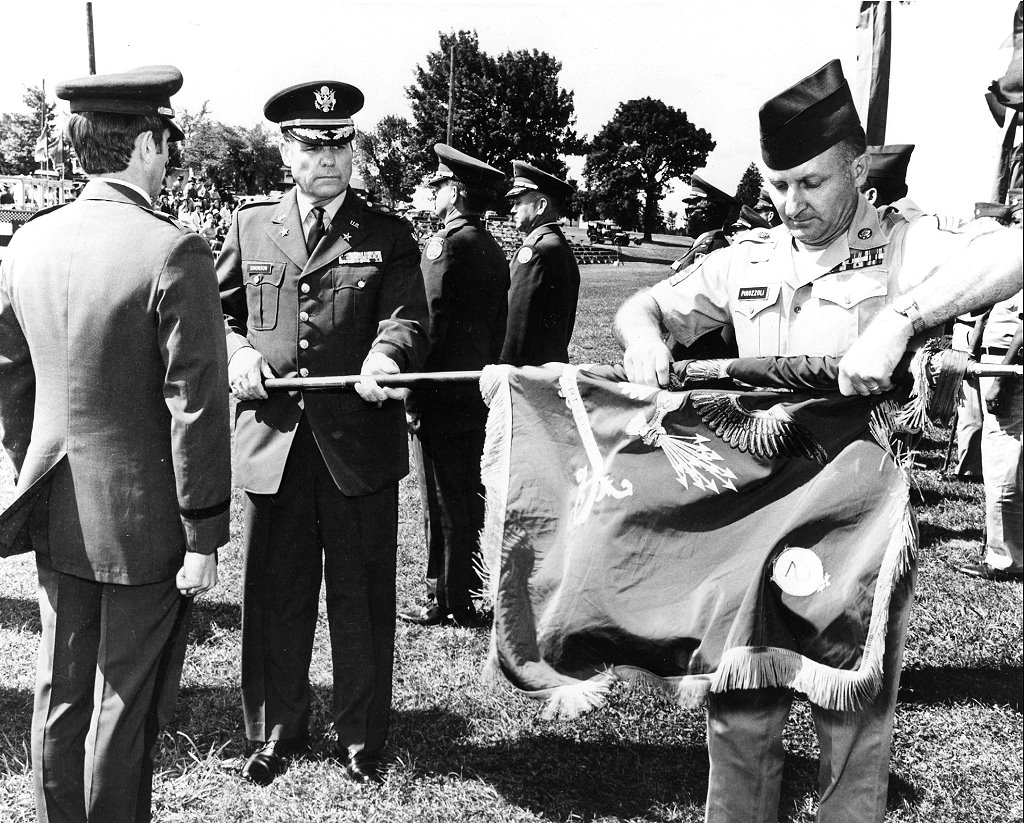 AIR DEFENSE---The colors of the Wisconsin Army National Guard's 2nd Battalion, 126th Artillery are cased for the last time.
Participating in the ceremony are Colonel Hugh M. Simonson, Deputy Adjutant General of Wisconsin and former State Air Defense Officer, and Sergeant Major Frederick O. Pirozzoli.
Looking on is Captain Thomas A. Sproelich, former Commander of Battery B, 2nd Battalion, 126th Artillery and representing the battalion commander.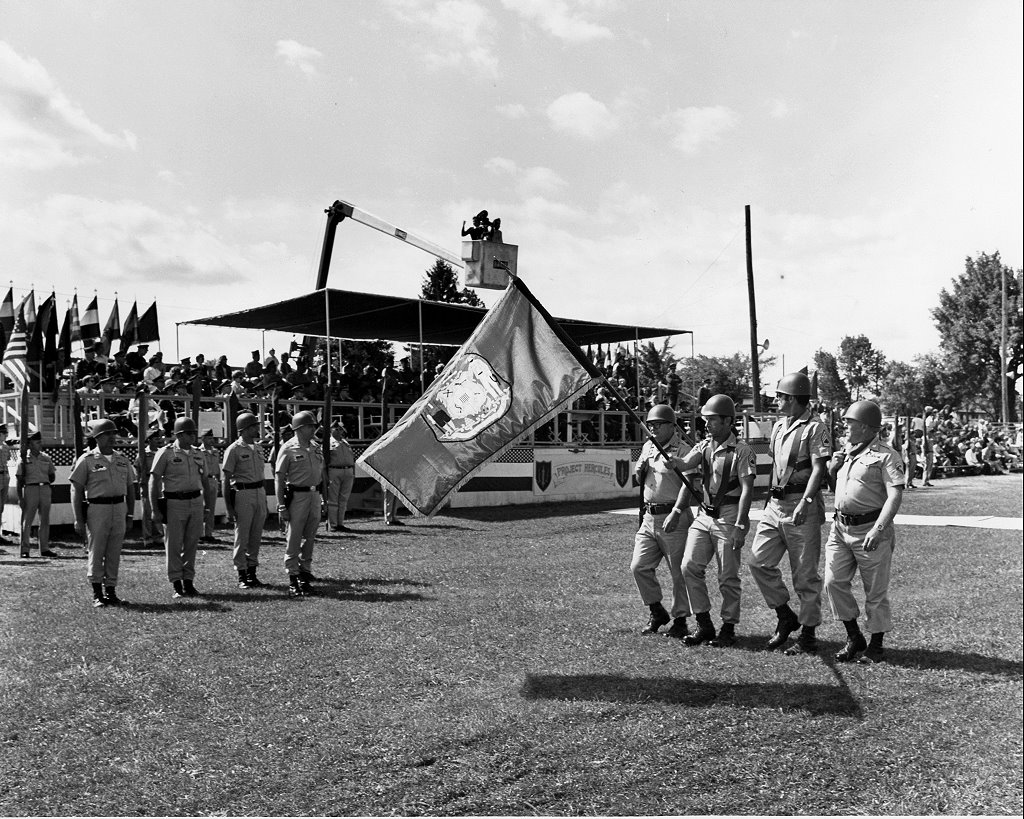 The Wisconsin Colors pass in review during a ceremony saluting the end of Army National Guard participation in America's air defense program.
Inactivated was the 2nd Battalion, 126th Air Defense Artillery, Wisconsin National Guard.